Daniel Negreanu Still Committed To The Grind Of Being The Best
Who is the best poker player of all time? That answer will differ based on who you ask but one name that will crop up in all those discussions is Daniel Negreanu. The Canadian poker pro has dominated the poker circuit for well over a decade and made it into…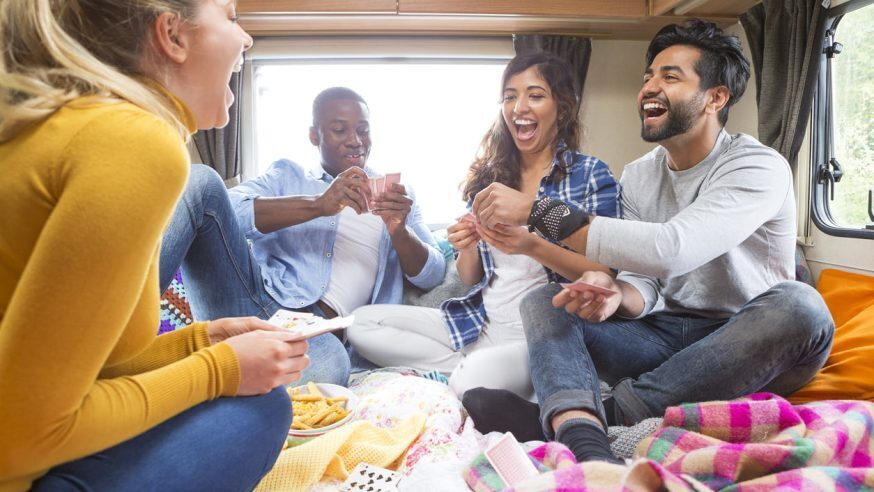 Who is the best poker player of all time? That answer will differ based on who you ask but one name that will crop up in all those discussions is Daniel Negreanu. The Canadian poker pro has dominated the poker circuit for well over a decade and made it into the prestigious Poker Hall of Fame (PHoF).
Negreanu is widely accepted as one of the best poker players to have ever played the game and he has accumulated over $39.6 million in career prize money till date. For a long period of time, Negreanu was number one on the All Time Money list but he recently lost that position to young Justin Bonomo who has had a great run in 2018 and now holds the first place on the All Time Money list with nearly $43 million in career prize money.
Negreanu Still Committed To Being The Best
Daniel Negreanu hasn't had a great time over the last few years by his own standards. By general standards, he has done rather well for himself as he has continued to make his bankroll grow. The 44 year old poker pro showed that he is still one of the best poker pros in the world when he finished second at the 2018 Super High Roller Bowl and finished with a $3 million payout.,
When Bonomo surpassed him in career prize money, he said that he was waiting for someone to break his record and take the lead. However being the competitor that he is, Negreanu will certainly do his best to continue to bridge that gap and see if he can once again take the number one spot. Daniel Negreanu has no plans to slow down when it comes to the poker circuit but these days he is very selective in the tournaments he plays.
Negreanu has a number of interests closed related to the game and he is currently focusing on these ventures. One of those is his Masterclass special where he teaching poker players on how to make it into the big league.
Advice To Newbies And Professionals       
It is always helpful when you have a mentor who is there to guide you and show you the ropes in your respective field. Negreanu's advice to new poker players is enjoy the process and have fun playing the game. New poker players shouldn't fall into the trap of getting ahead of themselves and biting off more than they can chew.
He advises them to start at level one which is low stakes poker and when they are successful and confident enough to jump to level two. Skipping levels will not only hurt your bankroll but also dent your confidence.
For professional poker players, Negreanu says the key is learning how to find balance between in maintaining their personal and professional life. Professional players can get obsessed with playing poker and get very stressed because they forget to take a break and have a life outside the poker room. He advises players to learn how to take a break and spend time with family and friends.
Life Lessons
Negreanu has always been a student of the game and the lessons he has learned playing poker has helped him not just at the table but also in his professional life.
In an interview, Negreanu said "I think poker has taught me about life, and vice versa. There are obvious parallels. In poker, you don't really know how good someone is until they have dealt with adversity and a losing streak. Much like in life, you know someone's true character based on how they deal with conflict. What kind of person are they when things aren't going well in their personal life."
Negreanu will continue to play poker and has no plans from slowing down or taking a break. He says he enjoys playing with fellow PHoF Phil Hellmuth has he has fun watching Hellmuth get upset and run his mouth. The only players that Negreanu does not like playing with are those players who take too long at the table and those who don't have good hygiene.
Negreanu still has a few months left in 2018 and he will look to finish the year on a high and bridge that gap between him and Bonomo in terms of career prize money.