Daniel Negreanu Not Apologetic For Sharing Non-Poker Related Issues On Twitter
The global poker community widely regard Daniel Negreanu as the best poker player of this generation and given his record, it's hard to argue against that opinion. The Hendon Mob ranks Negreanu in first place on Canada's all time money list and also number one in the all time money…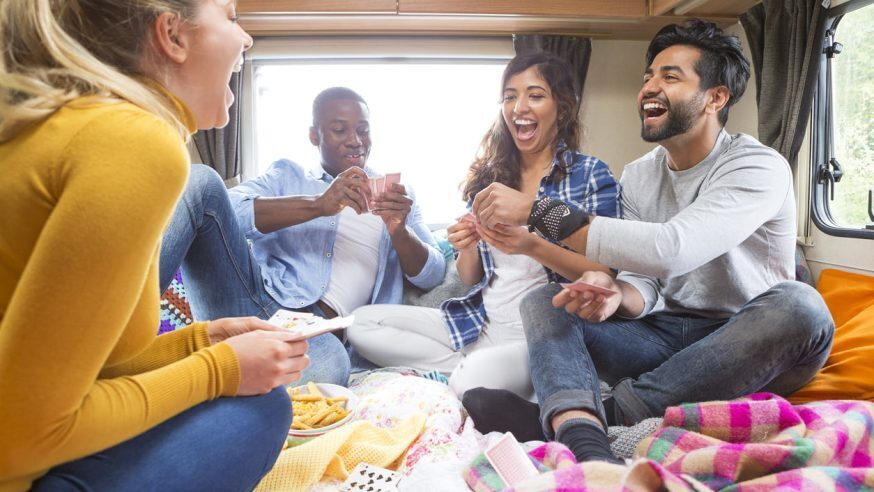 The global poker community widely regard Daniel Negreanu as the best poker player of this generation and given his record, it's hard to argue against that opinion. The Hendon Mob ranks Negreanu in first place on Canada's all time money list and also number one in the all time money list. He has more than $34 million in career prize money, is a member of the prestigious Poker Hall of Fame (PHoF) and has won 6 World Series of Poker (WSOP) gold bracelets and one WSOP ring.
Negreanu Not Too Far Away From Barcelona Terror Attack
Negreanu is a member of Team PokerStars and was in Barcelona, Spain to take part in the PokerStars Championship Barcelona when the terrorist attacks happened. The attack happened last week when a van ran over people in the popular Cambrils area resulting in 14 deaths and 130 people being injured. The suspect 22 year old 'Younes Abouyaaqoub' is still at large and might have crossed the border into France. Since then Spanish police have conducted major raids across the country and have reported to have destroyed a number of terrorist plots and killed 5 terrorists in the process.
Daniel Negreanu was staying at a hotel that was less than 2 miles away from the terror attack. He initially had no idea as to what was going on but when he found his phone blowing up with messages of 'are you okay', he soon found out what was happening. The legendary poker pro admits that a few hours earlier, he was walking the very same area thinking that Barcelona had not been exposed to a terror attack in recent times.
Negreanu Controversial On Twitter
Negreanu has always been controversial in his views and opinions which he shares with the rest of the world via his social media channels. The poker pro has more than 440 thousand follows on Twitter and more than a 100 thousand followers on Instagram. The majority of these followers have a strong interest in poker and follow Negreanu because they want insights, tips and strategies into his poker mindset and how he approaches the game. However they get a lot more than just poker as Negreanu is outspoken on a number of issues, especially about the current political situation in America and the rise in terrorism.
He has been against Donald Trump and his ideologies from the start and the recent racist attack in Charlottesville, Virginia has fired him up all the more. During such times, he lets poker take a back seat as he launches a tirade of tweets, sharing his thoughts and views on such matters. He said one of the reasons why Nazi supporters were able to march so boldly in Charlottesville was because they felt empowered by having Donald Trump as President of the United States.
Will Not Back Down On Political Views
There are many of Negreanu's social media followers who wish that he would just stick to poker and stop his regular rants into the political scene. Daniel Negreanu realizes that his followers don't want him branching off into topics outside of poker but that's not going to prevent him from being who he really is and expressing his views.
In a statement, Negreanu said "That's not the kind of man I've ever been and that's not the kind of man I want to be. If I have followers hate me because I disagree with their political beliefs, they can go. I'm not trying to be apolitical, where I have no opinions. I've always been somebody who lived by my opinions. You don't like my opinions, and as a result, you don't like me? I probably don't like you either. So, get out of my face."
Considering his intense dislike for President Trump, it is highly likely that he will continue to regularly voice his opinions via Twitter and continue his attack on Trump and his policies. He is a realist and understands that most of his followers already have their set views on political and social issues. Negreanu does not expect his followers to change their opinions just because of his tweets but he believes that by him being outspoken, he can continue to educate and inform his followers while sharing his strong beliefs via social media.