Daniel Negreanu Delivers Significant Profits For His 2021 WSOP Backers
Every year, Daniel Negreanu embarks on an extensive World Series of Poker (WSOP) campaign as he continues his quest for a seventh bracelet. The GGPoker ambassador ended his 2021 WSOP journey without winning one but he was able to make a lot of people happy, especially those who bought a…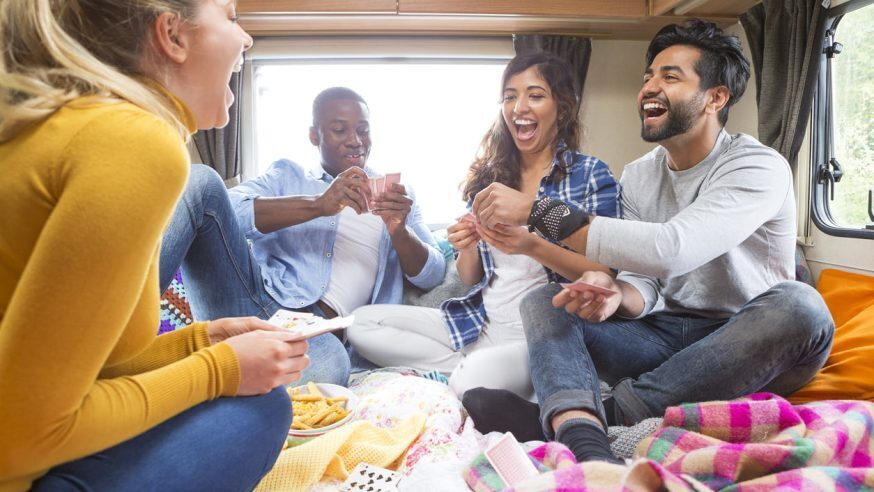 Every year, Daniel Negreanu embarks on an extensive World Series of Poker (WSOP) campaign as he continues his quest for a seventh bracelet. The GGPoker ambassador ended his 2021 WSOP journey without winning one but he was able to make a lot of people happy, especially those who bought a piece of his WSOP staking package.
Shortly before the start of the 2021 WSOP, Negreanu announced that he would once again allow his fans to join in on the action by offering shares of his 2021 WSOP campaign, and he did it without charging any markup. He also clarified that his main goal for selling pieces of his action was not to make money but to give people the chance to take the ride.
Negreanu first introduced the idea back in 2019. He sold pieces in three packages – Low, Medium, and High. He had a great run that year, reaching the money in 16 out of the 58 events he entered, capping off the entire series with a profit of over $2 million. The Canadian poker pro had done it again this year and his more than 300 supporters who took the ride reaped significant returns.
Negreanu Recorded $399K in Profit At 2021 WSOP
Throughout the series, Negreanu spent a total of $1,052,773 in buy-ins after participating in 56 events – 46 live and 10 online. When the dust settled, the six-time WSOP bracelet winner recorded a 32 per cent in-the-money record after cashing in 18 events, resulting in profits of $399K. The journey was a bit challenging for Negreanu as he had remained in the red as the festival played down to its final events.
His initial cashes weren't big enough to cover for an almost $500K deficit which would have grown to just under $1 million if he failed to turn things around. He needed to recover from that massive loss as the festival was approaching its conclusion. Thankfully, Negreanu managed to collect over $1 million in winnings from two consecutive tournaments and that changed everything.
Negreanu failed to reach the money during his first try in Event #84: $50K PLO High Roller but he fired again and was able to make the final table in his second attempt. He even came close to winning his seventh bracelet. He finished third in the tournament for $519,764. That quickly brought his deficit down to just around $10K.
Negreanu was able to continue the momentum and also ran deep in Event #85: $50K NLHE High Roller. All it took was a single shot from Negreanu to make it to the final table once again, and coincidentally, he also ended up in third place for a huge $661,041. This final score wiped away all of his losses. With just four tournaments left, he could assure that he'd cap off the series with a significant profit.
It was a thrilling journey for those who took the ride with the GGPoker ambassador. Without those last two scores, Negreanu would have ended up with a deficit worth nearly $1 million, which would disappoint his backers. But this exciting adventure was exactly the main reason why many people were backing him – the fun and thrill that come with it cannot be replaced with money.
GOOD Returns for Negreanu's Backers
Negreanu's incredible run generated a $24.90 return for every $20 invested by his backers. Meaning those who were able to stake the maximum amount upfront of $1,000 walked away with $1,245.18, which is a great gain.
Overall, Negreanu recorded seven top 10 finishes, cashed in 18 events, collected around $1.4 million in cashes, and finished third in the WSOP Player of the Year race. While a seventh bracelet remains elusive for the Canadian pro, it cannot be denied that he is still one of the greatest poker players of all time.