Daniel Negreanu Agrees To "Grudge Match" Against Doug Polk
When you have a long-time grudge with someone and both of you eventually get the chance to settle things once and for all, most people end up doing so. It looks like a long time poker feud could finally be settled as there are ongoing discussions of a possible "grudge"…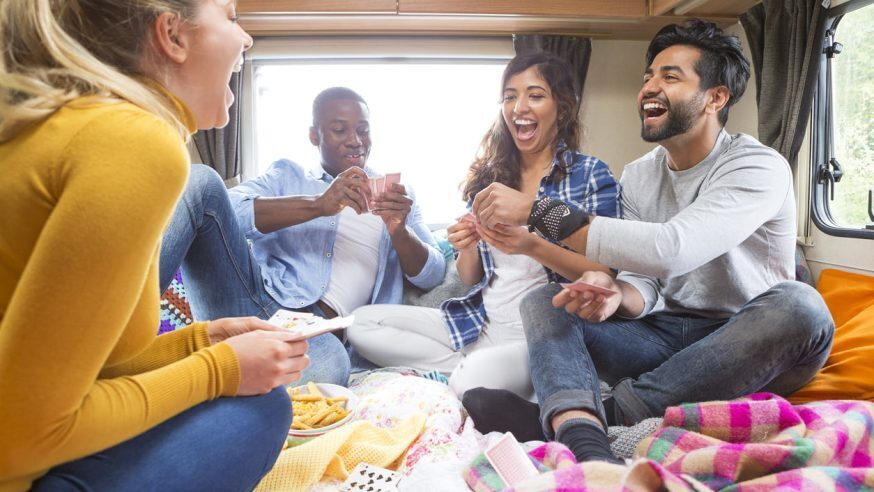 When you have a long-time grudge with someone and both of you eventually get the chance to settle things once and for all, most people end up doing so. It looks like a long time poker feud could finally be settled as there are ongoing discussions of a possible "grudge" heads-up battle between Doug Polk and Daniel Negreanu.
Polk Challenges Negreanu
Over the years, both Polk and Negreanu have made a name for themselves in the lucrative, highly competitive, and at times controversial world of poker.
Polk is a three-time World Series of Poker (WSOP) bracelet winner who started his poker career online playing small stakes cash games, a pioneering poker content creator, and one of the world's best heads-up players. Negreanu's name is synonymous to poker – he is a long-time ambassador of the game, a Poker Hall of Famer, six-time WSOP bracelet winner, and former All-Time Money List leader.
While both players have achieved massive success in their careers, they've built a long-existing barrier between them owing to numerous disputes they've been involved in, some of which took place on social media.
Polk admitted he once idolized Negreanu for how great he is as a player, but in the long run he realized it wasn't worth it looking up to a guy who exploits the common players for the sake of money – he posted a tweet along these lines in his latest bickering with the Canadian poker pro.
Well, Negreanu isn't someone who backs off when being provoked. A not-so-good side of him was recently exposed when he threatened one viewer during one of his WSOP Online livestreams because of an insulting comment directed at his wife. He also considers Polk as someone who is just obsessed about finding his mistakes and bashing him, because at some point, Polk was butthurt that Negreanu disliked his "clickbait videos.
Masterclass In Discipline
Doug Polk was at it again when he labeled Negreanu's livestream tirades as a "masterclass in discipline". Will the long-standing grudge finally be settled? Joe Ingram thinks so.
Ingram took to Twitter and called on both players to settle their feud by playing heads-up poker. Polk, who is now a retired poker pro, appeared interested in the idea, tweeting he'd be willing to give poker another try if the proposed heads-up match against Negreanu would push through. But he's pretty confident the former PokerStars ambassador won't sign up for it because "he has no chance to win".
Negreanu fights back, pointing out Polk's obvious advantage if he agrees to the match. HU No-Limit Hold'em is Polk's favorite format. He is also an experienced online player. Polk answered by saying each of them could choose their preferred format, and the challenge would then be split between two games.
The Canadian has remained unconvinced, comparing the match to the long-time rivalry between Michael Jordan and Clyde Drexler, which was featured in The Last Dance sports documentary. When the unfiltered miniseries was released, Jordan took offense being compared to Drexler. Negreanu said he feels the same way.  
Negreanu Takes On The Challenge
The Twitter discussions went on with Polk being the aggressor. He said he would be willing to settle from 4 down to 2 tables, with half NL and half a game of Negreanu's choice. Ingram helped in formulating the details, coming up with possible conditions, such as a Best of 7 format, agreed upon structure and buy-in, and setting the match as an event for charity. Fans would also be given free access to the event. But Negreanu seemingly ignored it, leading Polk to believe there's no chance of it happening, because the "MJ of poker thinks he's too bad at heads-up".  
PokerShares installed the proposed match and so far, majority of the bettors are going for Polk, though the figures are close to even money. Polk initially said the grudge match will not take place because he did not think Negreanu would agree. However, Negreanu has now agreed to the heads-up battle in principle, saying he'll give people what they want.