Daniel Dvoress Leads 2020 WSOP Online Leaderboard As Race Intensifies
The 2020 World Series of Poker (WSOP) Online Bracelet Series is nearing its final stages on GGPoker, but this is where we'll witness the most intense action, as players make the best of the few remaining days to accumulate more points for the Player of the Series leaderboard. The…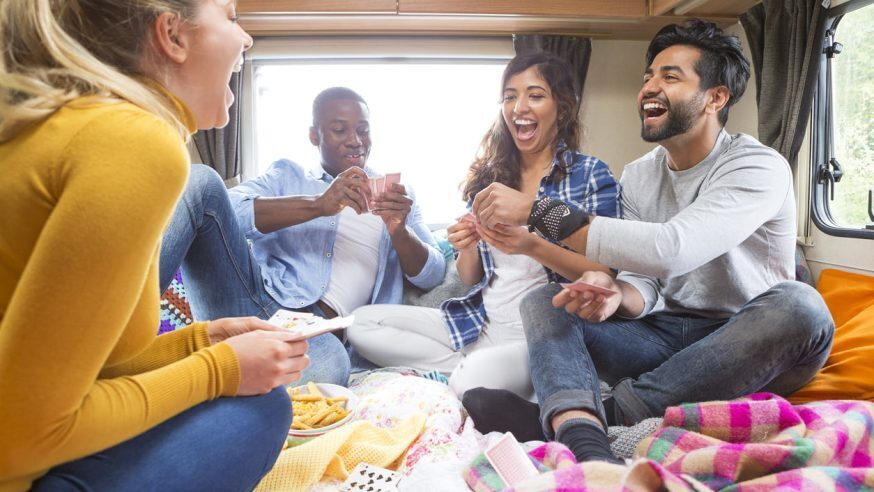 The 2020 World Series of Poker (WSOP) Online Bracelet Series is nearing its final stages on GGPoker, but this is where we'll witness the most intense action, as players make the best of the few remaining days to accumulate more points for the Player of the Series leaderboard. The overall leaderboard has become a tight race, with Canadian poker pro Daniel Dvoress holding the top spot. Over at the Asian Time Zone events, Luis "Xapliskinha" Assuncao Garla is the man to beat.
Let's take a look at the latest standings while the race continues.
Daniel Dvoress Tops Overall Leaderboard 
Earlier this month, Daniel Dvoress finally went out of the best-players-without-a-bracelet group after winning the $1,500 Millionaire Maker for $1,489,289, the largest payout to be awarded so far at the ongoing series. The Canadian poker pro won his first-ever gold bracelet after topping a field of 6,299 players. Millionaire Maker is the first WSOP Online Bracelet event to award a seven-figure prize to multiple players.
Unlike the majority of poker elites, winning a bracelet hasn't been on Dvoress' priority list. In fact, during the summer when most players flock to Vegas to take part in the WSOP, the Canadian keeps his poker schedule free to spend his time on other activities off the felt. The pandemic appeared to be good timing for him as he was able to finally participate after the festival was moved online.
Dvoress currently sits at No. 1 with 6,185.90 points, but he shouldn't be too complacent as his nearest competitor is hot on his heels. Alek "astazz" Stasiak, the first double-bracelet winner of the series, is close behind Dvoress with just over 100 points separating both players. Stasiak (6,063.43 points) took down the Covid Relief event for $343,203, and then went on to win Event #52: $1,000 No Limit Hold'em for another $273,505 in top prize.
Mini Main Event winner Ivan "zufo16" Zufic is at No. 3 with 5,719.69 points. Zufic outclassed a huge field of 15,025 players to triumph in the $500 buy-in Main Event for a cool $843,460. Zufic is less than 700 points ahead of Estonia's Ranno "RukKuRuku" Sootia (5,021.13), who won the $400 COLOSSUS event.
You may think that the players currently at the top of the leaderboard are all bracelet winners. You're wrong. Brazilian poker player Belarmino De Souza has yet to win a bracelet, but he cashed in 14 events, enough to put him at No. 5 with 4,912.17 points.
Yuri Dzivielevski (4,635.94) occupies the 6th spot, followed by Ravid "jerbi9999" Garbi at No. 7 (4,464.37), Bradley "DrStrange7" Ruben at No. 8 (4,448.29), Shyngis "somebodyelse" Satubayev at No. 9 (4,228.34), and Daniel "BaccaratKing" Neilson at No. 10 (4,287.48).
Luis Assuncao Garla Leads Asian Time Zone Events
With 3,568.84 points, Garla is currently leading the pack in the Asian Time Zone Events leaderboard. The Brazilian player won his first gold bracelet after taking down Event #55: $8,000 No-Limit Hold'em Asia Championship for $461,709.
The UK's Roberto Romanello, winner of Event #39, is at No. 2, with a 1,080-point gap from the leader. Romanello's WSOP victory made him earn the highly-coveted Triple Crown badge. He was the winner of the 2010 European Poker Tour Prague Main Event, as well as the World Poker Tour Bratislava in 2011.
China's Aaron "fishnchip" Wijaya holds the 3rd spot with 2,245.04 points, followed by fellow Chinese Sung Joo "ArtePokerTV" Hyun" at No. 4 (2,190.122 points), and the UK's Alexander "MightyWarior" Stacey at No. 5 (1,973.82 points).
Alexandros "THE Sheriff" Theologis (6th, 1.892.67 points), Paul Teoh (7th, 1,875.49 points), Frank "Sbma2016" Crivello (8th, 1,589.41 points), Kunal "Alex_52" Bhatia (9th, 1,545.36 points), and Alan "TheCockroach" Schein (10th, 1,468.97 points) round out the TOP 10.
The race continues until September 5 on GGPoker. The winners of the overall leaderboard and the Asian edition will walk away with a pure gold computer mouse and a pure gold dragon trophy respectively.