Dan Jungleman Decides To Temporarily Retire From Poker After COVID-19 Lockdown
Since April, Dan "Jungleman" Cates has been sharing about his personal experiences, his poker career, and his thoughts about life in general through his new blog on Medium.com. Recently, he became the center of a ghosting scandal which initially came to light on Twitter through a series of tweets by…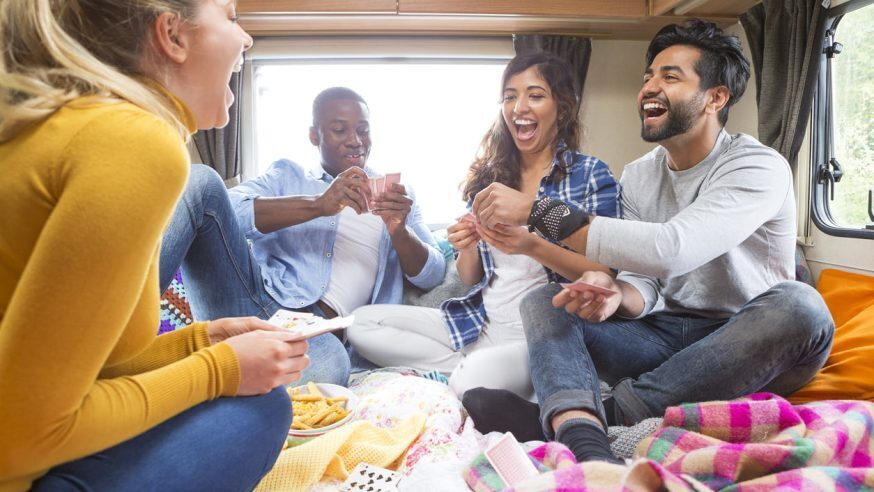 Since April, Dan "Jungleman" Cates has been sharing about his personal experiences, his poker career, and his thoughts about life in general through his new blog on Medium.com. Recently, he became the center of a ghosting scandal which initially came to light on Twitter through a series of tweets by high-stakes poker player and businessman Bill Perkins.
Last week, Cates published a new post addressing the controversy. But more than that, the American poker pro also suggested he is planning to take a new career path and might eventually quit the poker tables. The American poker pro also shared his thoughts about the ongoing coronavirus pandemic and how the lockdown enabled him to learn new things and discover new passions.
Career Change
Cates said he has developed a fresh fondness for parks. In fact, he has been to five parks in the UK, and along the way he got acquainted with different wild animals, and also discovered many unique things about London. Calling himself as "Domestic Dan", the 30-year-old also spent some of his free time learning to use the dishwasher, operating the laundry machine, and cooking food – life skills that he never would have learned if he did not stay at home longer.
Dan Cates also enrolled in an "acting lockdown class which allowed him to stretch his creativity. He revealed an established actor was helping him through the acting lessons, and in the process, he realized that acting is somehow connected with multiple areas in life, including psychology, art and music.
The American player has also been focused on staying healthy and fit. And he is doing this by introducing significant changes to his diet, and taking in more healthy food. He also strives to be physically fit by working out on a regular basis.
Cates is also cultivating his spiritual connection through meditation, reading, and kriya yoga. He believes spiritual enlightenment is the most vital thing to pursue as it gives you a sense of clarity and purpose. Cates also offered reflected on the importance of loyalty, above all other valuable traits. Cates can afford to take a break as he has amassed over $7 million in career prize money playing poker.
He emphasized that loyalty is the foundation of kindness, it allows people to do good things without expecting anything in return, it enables people to keep believing in you even if you're going through a difficult situation. With this, he made reference to the recent scandal he's been involved in, and thanked his loyal friends and supporters who stayed behind his back.
Leaving Poker
Perhaps, the most catching line in his lengthy post was his revelation that poker no longer satisfies him. The 30-year-old, considered among the best players in the world, admitted he's been focusing on carving a new career path, something that would hopefully help him achieve his goals and would enable him to do good and make a real difference.
While he acknowledged that poker will always remain as an excellent way to elevate one's financial status, considering all the huge money involved, Cates also realized the fame and wealth he was able to amass from playing the game weren't very "world-changing". Cates also talked about how he was put in a bad light in the recent cheating scandal, "despite having the tiniest role".
At the end of May, Cates' name was trending on social media after Perkins tweeted about an alleged cheating which occurred in an online poker room. While the hedge fund manager did not initially disclose the name of the culprit, subsequent discussions on Twitter saw Dan Bilzerian exposing Cates as the cheater, alongside an amateur player, the owner of the account that Cates used.
Dan Cates denied that he played against Bilzerian, though he later issued an apology to Perkins for getting caught in the crossfire. Justifying his action, Cates said several other pros were ghosting long before him.
Cates said life lessons and experiences are more important for him now than money. But he also said he won't be abandoning the felts for good, just "shifting focus".