Dan Colman Allegedly Scammed Out of Seven Figures in DFS Bets By Sean Perry
The poker world has experienced its fair share of cheating controversies in the last few years. Now, yet another prominent poker name has been dragged into a major cheating controversy, this time involving daily fantasy sports (DFS) bets. Sean Perry allegedly scammed fellow poker pro Dan Colman out of…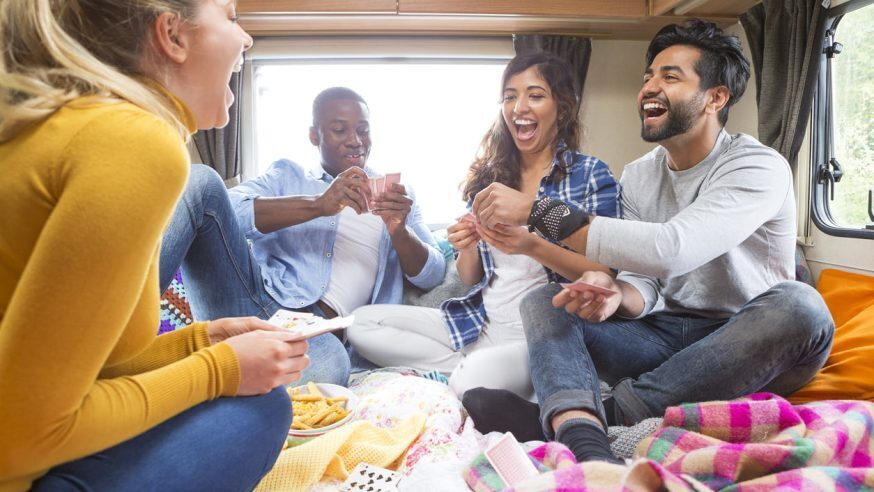 The poker world has experienced its fair share of cheating controversies in the last few years. Now, yet another prominent poker name has been dragged into a major cheating controversy, this time involving daily fantasy sports (DFS) bets. Sean Perry allegedly scammed fellow poker pro Dan Colman out of seven figures while they were both engaged in a DFS wager. Sam Soverel also participated in the bets, but all of the evidence points to Perry as the culprit.
Scam Comparable to Postlegate
Dan Colman who ranks 13th on the Hendon Mob's All Time Money list with nearly $29 million in prize money, recently made the shocking revelation on Twitter, accusing Perry of being a "scammer" in a lengthy post detailing what transpired while they were betting on daily fantasy sports. Apparently, Perry and Soverel were involved in high-stakes head-to-head DFS betting, each drafting three DFS accounts from a pool of six players. Perry wanted more action on the betting, and so Colman went to Soverel's side.
Colman had observed that three of the accounts were setting their lineups strangely, leading him to believe that something fishy was going on. To confirm his suspicions, he sought the help of DFS experts Aaron Jones and Ryan Daut and asked them to review and analyze the lineups.
It was then discovered that the three random accounts had no playing history before the bets took place. Both Jones and Daut verified Colman's earlier suspicions that he might have been cheated on, and that it was Perry himself controlling those three accounts. According to Colman, Daut felt that the cheating was "almost on the level" with that of Mike Postle.
Postle made headlines over the past couple of years after he was accused of massive cheating during livestreamed cash games at California poker room Stones Gambling Hall. While the multimillion lawsuit against him and the other defendants were eventually dismissed, many still believe that Postle cheated, based on compiled footage of his games, as well as his statistically impossible win rate.
Perry Backs Out of Arbitration Agreement
When Colman found out that Perry cheated on him, he immediately reached out to the poker pro, showed him all evidence, and asked for a refund, but Perry refused to pay back Colman all of the money he lost since the betting started, and instead accused of him of just trying to get out of paying the losses he incurred from the last day.
Both parties initially agreed to have the best arbitrated, with Tom Marchese acting as the arbitrator. But after Marchese received all the details, Colman said Perry backed out of the agreement and declined the arbitration, and that he would only allow for the final day of betting to go to arbitration.
Colman went on to reveal how "insufferable and annoying" Perry is. He claimed Perry is able to find plenty of action just because he always brags about how rich he is, how bigger he bets than anybody else, as well as the massive losses he usually incurs.
Don't Do Business With A Scammer
The 2014 WSOP Big One for One Drop winner warned fellow players and gamblers to avoid doing business with Perry as "there's extremely high chance" that he is a "scammer".
Colman's tweet generated plenty of responses from the poker community, among them was from fellow poker pro Doug Polk who said he could attest to Perry being "insufferable" as he had met him once. Zack Mullenix also shares a similar opinion. Another Twitter user named "Gator" also claimed he had also played with Perry at some point and that he thinks Perry had all the vibes of a scammer.
While most of the replies seem to support Colman, a striking comment from online poker legend Haralabos Voulgaris criticized Colman for getting "outsmarted" by Perry.
Colman later revealed that Perry brought the three DFS accounts to the betting, and Soverel approved. Colman, one of the world's most accomplished poker pros with nearly $29,000,000 in total live earnings (that's excluding his online cashes), said he was only convinced to take part in the DFS betting because of Soverel. He said he isn't sure if Soverel had anything to do with the alleged scam.
As of this writing, Perry has remained tight-lipped on the allegations against him.