Dan Bilzerian No Longer Part Of GGPoker Team
It looks like Dan Bilzerian's sponsorship with GGPoker has now come to an end. As the world celebrated International Women's Day yesterday on March 8, Bilzerian's image and name were wiped from the GGPoker website. As of this writing, GGPoker has remained tightlipped on the matter, though it's understood…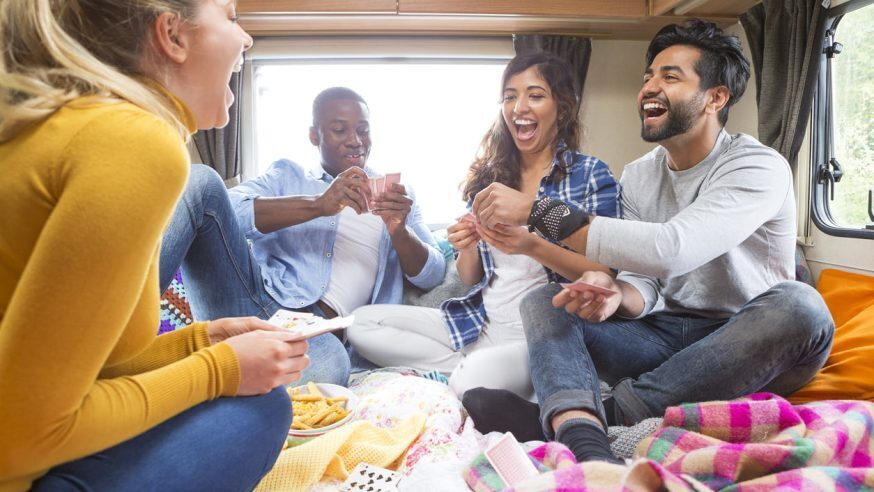 It looks like Dan Bilzerian's sponsorship with GGPoker has now come to an end. As the world celebrated International Women's Day yesterday on March 8, Bilzerian's image and name were wiped from the GGPoker website.
As of this writing, GGPoker has remained tightlipped on the matter, though it's understood Bilzerian will no longer be wearing the GGPoker patch after more than a year of representing the brand. His sponsorship deal may have been terminated or his tenure may have already lapsed, but everything will be clarified once GGPoker issues an official statement.
Bilzerian as GGPoker Ambassador
Bilzerian joined GGPoker back in December 2020, much to the dismay of several members of the poker community, including female players and women in poker advocates.
The operator was widely criticized for its decision to sign Bilzerian who is infamous for his misogynistic behavior. Many considered it as a step in the wrong direction for the industry which has so far failed to address the long-standing gender inequality and disparity in poker.
GGPoker's decision to associate itself with Bilzerian had tainted its efforts to attract more women into the game, especially when it subsequently ditched Vanessa Kade, a strong advocate for women, for speaking out against Bilzerian's signing. GGPoker terminated Kade's affiliate account on March 9, 2021, a day after International Women's Day, for comments she made against the operator over its decision to hire Bilzerian as brand ambassador.
GGPoker was initially unfazed by the criticisms arising from Bilzerian's signing. Less than a week after welcoming the controversial playboy to the team, GGPoker hosted a $100,000 freeroll. It was some sort of a double celebration as the freeroll tournament took place on Bilzerian's 40th birthday.
In June 2021, GGPoker launched the new game Battle Royale Sit & Go Survival fronted by Bilzerian. The exciting sit-and-go variant combined the fast-fold, shootout, and knockout formats, with the number of players capped at 100. Bilzerian was the face of the game up until March 8 when GGPoker removed all traces of him from the site.
Bilzerian has a huge following on social media. On Instagram alone, he has more than 32 million followers. This could have been the main reason why GGPoker decided to have him on board despite his notorious reputation.
The operator might have seen the potential for the brand to attract new audiences and expand its reach with the help of Bilzerian. Whether or not the operator achieved that goal is unclear.
While GGPoker claimed that the site enjoyed an influx of new players shortly after signing Bilzerian, the controversial figure had done little to nothing to promote the site during his tenure as brand ambassador. He only played in one live event wearing the GGPoker patch; he promoted the brand just a couple of times via Instagram. Other than that, he has remained largely silent in terms of promoting GGPoker.
He had promised to play against the winner of the Birthday Freeroll, which happened to be a woman (female science writer Alex O'Brien), but it didn't happen.
GGPoker Moves On
GGPoker kept Bilzerian for over a year but at the same time, it also added several female players to its roster of ambassadors. It appointed Fantastic Ladies in Poker (FLIP) founder Daiva Byrne as its outreach and community advocate in 2021. While many had welcomed the move, some believed GGPoker did it as damage control after getting a lot of flak for hiring Bilzerian.
Now that the operator has effectively cut ties with Bilzerian, it can finally start cleaning up the mess, make the site more inclusive, and establish itself as a brand that stands for women.