Senator Ted Cruz Joins Poker Bad Behavior List
Costa and WeePro83 Accuse Nagy This situation actually began nearly one year ago. Online poker streamer WeePro83 and her partner Ruben Costa made public a situation in which Winning Poker Network CEO Phil Nagy made sexually explicit and inappropriate comments to WeePro83. Nagy made the comments on a Twitch stream,…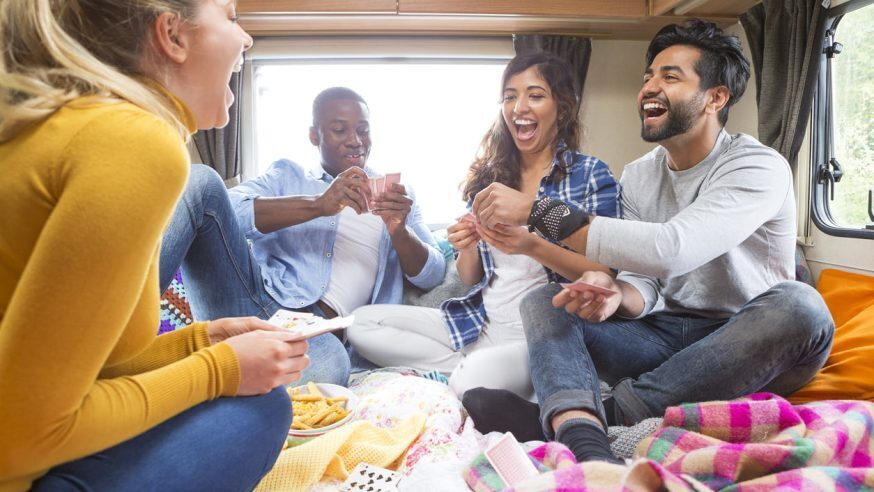 Costa and WeePro83 Accuse Nagy
This situation actually began nearly one year ago. Online poker streamer WeePro83 and her partner Ruben Costa made public a situation in which Winning Poker Network CEO Phil Nagy made sexually explicit and inappropriate comments to WeePro83. Nagy made the comments on a Twitch stream, so there was proof.
When publicized and the two poker players separated themselves from WPN and its sites, Nagy apologized privately and publicly to both of them.
Boy I can't express what a POS I feel like no am I make fun of the people I like but never ever want to hurt anyone. Ruben I was out of line and apologize but if you never respond I will respect that as well. You have my respect and apology. I'm so sorry.

— Phillip Nagy (@WPN_CEO) June 13, 2021
Costa and WeePro83 appeared to have accepted the apologies over time.
However, just a few weeks ago, the duo spoke out again. Costa was the one who posted first, as he found out that Nagy had sexually harassed WeePro83 on multiple occasions. Further, she had been silent out of fear of losing work/money.
(2/?) Things were said that I will not get into but they weren't exactly conversations that an employer should ever be trying to initiate with an employee.

It was all one sided and she felt uncomfortable enough to always segway past it

— Ruben (@wugwugwugwug) May 19, 2022
WeePro83 explained in further detail, saying that she had remained silent out of fear and she didn't give enough credence to others who had come forward with allegations against Nagy.
(6) light on this a year ago, and I remained silent. I'm sorry, Melissa. You deserved more support from me (and others), and I was too embarrassed and scared to say anything about it. Those who were close to you and chose to look the other way should be ashamed of themselves.

— ✨ WeePro ✨ (@WeePro83) May 20, 2022
We reached out to Nagy for a statement or comment, and we gave him ample time to reply. He did not.
RobinPoker Accuses Alex Jones
Some people are accused of cheating in poker, and then there are those accused of behaving shadily. Lukas Robinson, better known online as RobinPoker, is a trusted member of the poker community. So, when he accuses someone of playing fast and loose with other people's money, the poker community will generally rally around him.
This incident is more like a series of incidents that started at the beginning of January 2021. It involved Robinson and a person named Alex Jones, born Alexander Harry Jones. Some social media handles also indicate he may go by ExzibitA Poker and AskariPoker. He is originally from the UK but also may live in Australia and/or New Zealand.
Robinson posted a 20-minute video outlining his allegations, including evidence. He also posted a public Google doc that consists of 104 pages of evidence.
It started as a staking offer but fairly quickly turned into a request for Robinson to load money to Jones. And when a regular in Robinson's livestream, Andy Mac,  passed away from cancer, he began planning fundraisers with some colleagues in poker. They wanted to raise money for Mac's family in the most transparent way possible and via a livestream. Jones claimed he was in contact with Mac's mother and had her bank details for a transfer of the donated funds.
Months and months passed, with delays and excuses, nothing making a lot of sense from Jones. Eventually, he said that he sold his fiancée's engagement ring to pay some debts. More delays ensued, with bank accounts not fulfilling transfers and more excuses. By mid-August, Jones had paid everyone he owed, though Robinson and others had to chase those funds.
Robinson concluded his document by saying that Jones did pay everyone he owed. He merely wanted to submit the evidence as a warning to others. " I could not live with myself knowing I didn't warn people about him and then find out he then does this to others in the future," he wrote.
Others on social media did claim to be scammed by Jones, though, never to receive their money back.
Scammed @apestyles for $4500 confirmed & @beriuzy knows of others that are owed money by him too.

Beriuzy's twitter thread on him here: https://t.co/s1j3f3hSwg

— Lukas Robinson (@RobinPoker_) May 21, 2022
TED CRUZ HAs "Ridiculous Fun"
PokerGO releases its episodes of Poker After Dark on a schedule. It just so happened – coincidentally or not, we can't be totally sure – that the episode including Texas Senator Ted Cruz went to broadcast about one week after a deadly elementary school shooting in Texas, one that left 19 children and two teachers dead. And it just so happened that Cruz was being publicly scorned for attending an NRA (National Rifle Association) convention just days after that shooting. And it just so happened that some of the families affected by the shooting were burying their children on June 1.
Not only did PokerGO release the episode then, Senator Cruz decided he would tweet about the poker game that was "ridiculous fun!" He praised Phil Hellmuth, who – obviously – tweeted about the game as well.
Enjoyed it @TedCruz! #POSITIVITY https://t.co/JL3R86AjIS

— phil_hellmuth (@phil_hellmuth) June 1, 2022
Worse, right-wing radio show host Clay Travis tweeted about the game as well, between tweets blaming President Joe Biden for a "national popcorn shortage" and a misleading claim about masks and Covid-19 deaths.
Bad timing combined with bad taste made for a shameful grab for attention and viewership.
This tweet was not a gaffe, it was intentional. A message that freedom rings on as devastated communities bury little kids. That it was worth it. This cruel, evil signal is an abuse of poker as a metaphor: he's using "Texas hold em" to say it's OK that children were gunned down.

— Jennifer Shahade (@JenShahade) June 2, 2022