Crown Resorts Split From Melco Entertainment Cost Investors $2.5 Billion
Billionaire James Packer's Crown Resorts completed its split from former partner Melco International in 2017 and collected close to $3 billion from the sale of its 34 percent stake in Melco Crown. Packer said at the time that the sale will funnel the proceeds into paying off Crown Resorts debts…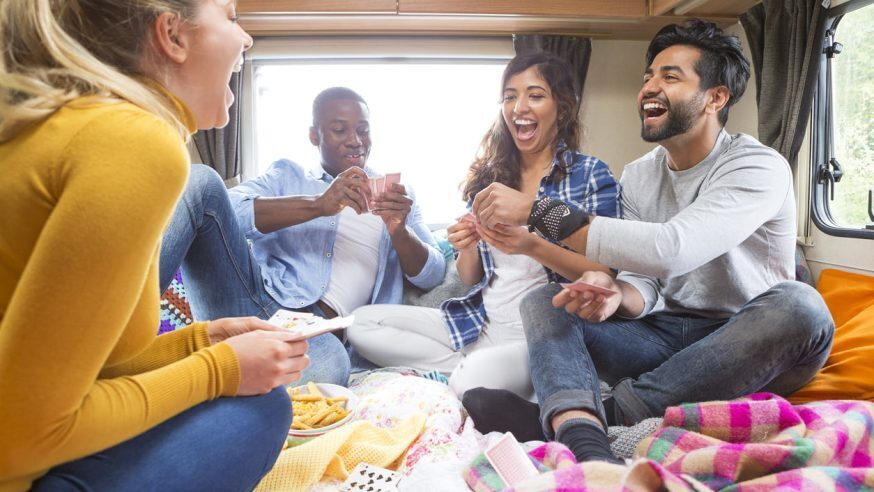 Billionaire James Packer's Crown Resorts completed its split from former partner Melco International in 2017 and collected close to $3 billion from the sale of its 34 percent stake in Melco Crown. Packer said at the time that the sale will funnel the proceeds into paying off Crown Resorts debts and help the company focus on its new vision which was to develop its domestic market.
Crown Resorts Melco Sale Cost Investors $2.5 Billion
Packer's decision to end his 12-year-old partnership with Melco Entertainment is estimated to have cost Crown Resorts and its investors $2.5 billion. In December 2016, Crown started selling its Melco shares at a minimum of $16 per share. Months later, Crown Resorts completed its sale at an average price of $17.91.
According to experts and insiders, Packer has privately and publicly expressed his reluctance and disappointment about his divestment from what is now Melco Resorts & Entertainment. The 34 percent Melco stake which Crown sold for $3 billion has grown exponentially in value during the last 12 months and is now currently estimated to be worth almost double of its original price at $5 billion.
Melco shares closed Friday at $US27.71 on the Nasdaq Stock Market. The stock price has risen 50 percent since Crown started selling. Packer's decision to split from Hong Kong billionaire Lawrence Ho's Melco Entertainment in retrospect appears to be a bad decision as it not only cost Crown Resorts and its investors billions but it also prevented Crown Resorts from gaining a global market share in the casino industry.
Melco Entertainment Focusing On Global Expansion
Melco Entertainment which has a strong presence in Asia is now pursuing a global market presence. Melco is finally making a move in the Eastern Mediterranean, where the operator was just given approval to start building Europe's biggest casino complex in Cyprus. Melco is funneling half a billion euros to complete City of Dreams Mediterranean, which they predict will attract many wealthy British, Russian and Middle Eastern gamblers.
According to Ho, Melco is now poised to challenge the utilitarian casinos in Las Vegas and introduce a 21-century approach to gaming. Ho has also expressed Melco's plans to penetrate the Japanese market and also confirmed that he is even willing to move Melco's headquarters to Japan once Japan irons out its Integrated Resorts bill.
While Melco has become more aggressive, Crown Resorts has become more conservative ever since the split. In October, Packer finally conceded that the global expansion plan of Crown Resorts has come to a dead end. The 2016 arrests of Crown staff in China for illegally promoting gambling put the Australian company under fire.
The marketing scandal forced Packer and Crown to drop their expansion plans, wind up operations in Asia and sell their stake in Melco. Packer also abandoned his plans to expand into Las Vegas and Crown is also unlikely to pursue a casino license in Japan. The company is focusing its efforts on expanding and consolidating its presence in Australia.
In a statement, Packer said, "We didn't succeed in a global strategy. But in terms of the list of Australian companies that have gone offshore and have come back to Australia with their tail between their legs, I think we are at the top of the list in terms of we actually made a couple of billion dollars."
Crown To Focus On Australian Market
Crown will be facing another wave of challenges in its home market. The flow of VIP gamblers in Australia has been sluggish for the past years. Last year, Crown Resorts' chairman John Alexander said that the VIP play turnover in all their Australian resorts from July to October 2017 decreased 17 percent when compared to the same period in 2016. The decrease came right after VIP turnover plummeted 39.7 percent year-on-year in the fiscal year that ended June 30.
Crown Resorts has had to battle it fair share of controversies and challenges during the last 24 months but Packer is confident that things are turning around for the Australian gambling giant. The company's flagship Crown Melbourne casino is doing well and has reportedly exceeded VIP turnover expectations. This has fueled Packer's confidence that foreign gamblers are starting to return to Australia in larger volumes.
Crown is presently constructing a $2 billion high-end casino and luxury hotel at Barangaroo in Sydney and will be heavily dependent on attracting VIP gamblers.