Crown Resort's Could Struggle To Attract Asian Gamblers To New Barangaroo Casino & Domestic Properties
Crown Resorts, one of the leading casino operators in Australia made a decision earlier this year to drop its plans of expanding into international markets and focus solely on the domestic market. The decision was made after Chinese authorities arrested 19 Crown Resort employees in October 2016 on charges…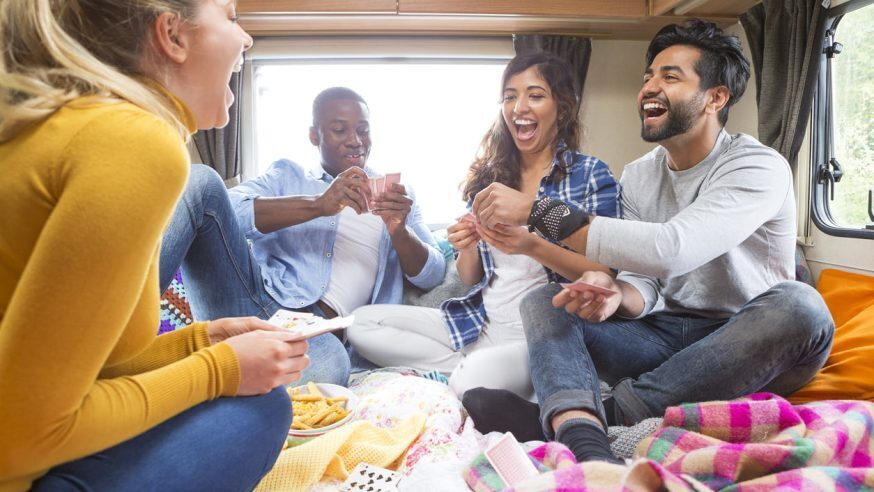 Crown Resorts, one of the leading casino operators in Australia made a decision earlier this year to drop its plans of expanding into international markets and focus solely on the domestic market. The decision was made after Chinese authorities arrested 19 Crown Resort employees in October 2016 on charges of promoting gambling activities in the country – which is illegal.
Detained Employees To Be Tried In Shanghai
Chinese authorities detained these employees for a number of months without filing charges. The arrests hit Crown Resorts shares hard and sent them plummeting causing Crown Resorts to make a number of decisions such as dropping its partnership stake in the Melco-Crown joint venture, shutting down 8 offices in Asia and pulling out of the Chinese market. The 19 Crown Resort employees are expected to appear in a Shanghai court before the end of this month.
Crown Resorts had employees in China as VIP gamblers from China are known for spending large sums of money at the casino tables and Crown Resorts were looking to lure these gamblers over to their casinos in Melbourne and Perth. Crown Resorts is also in the process of building a $1.5 billion Barangaroo casino in Sydney, Australia. Before the arrests could take place, one of the key strategies in making the Barangaroo casino successful was to attract a steady stream of VIP gamblers from China. However that strategy appears to have been shelved and Crown Resort management have put up a brave front stating that the casino will look to target domestic gamblers and will be one of the most important assets for Crown Resorts.
Sydney Casino Will Not Depend On VIP Gamblers
The Barangaroo casino is expected to open by the end of 2019 should everything go as per plan. The casino will not have any slot machines and will be heavily dependent on its VIP gamblers and its non gaming facilities which include a hotel and luxury residential apartments. However considering that consumer spending in Australia in declining, Crown Resorts might have a few problems when its new casino opens.
The company has closed a number of offices in Asia but has still kept its Hong Kong office open. Offices in Indonesia, Taiwan, Malaysia, Singapore, Thailand, Macau, India and Vietnam have been closed. To be clear Crown did not have a physical office in India, just a phone number.  When Bloomberg called the Indian number, the phone was answered by the ex-marketing head who was engaged to promote the brand in India and confirmed that Crown had recently terminated him.
Eight Asian Offices Closed
Crown's decision to pull out of all Asian markets and shutdown its physical offices have baffled gaming experts as Crown Resorts faced problems only in China and not throughout Asia. Crown preferred to keep its Hong Kong office opened, which is generally for the Chinese market and instead shutdown its other Asian offices. Gaming experts point out that it is not compulsory for Crown to have Asian offices to attract Asian gamblers as it could tie up with junket operators who would then take on the responsibility of bringing in VIP gamblers to its Australia properties.
Bloomberg did try to get Crown Resorts management to discuss how they would attract VIP gamblers from Asia considering the fact that they shutdown 8 offices but no statement was provided. During the second half of 2016, Crown's VIP clientele dropped by as much as 45 percent as Asian high-rollers stopped coming to Crown's properties as they knew the Chinese government was keeping a close eye on Crown Resorts.
Crown Resorts Keen On Japan Casino
While Crown Resorts has confirmed that it current focus in on the Australian market, the company is said to be keen on securing a gaming license to operate in Japan. Legislators in Japan recently lifted the gambling ban and are in the process of releasing a new bill detailing gaming regulations and the process of securing a casino license. Gaming experts predict that the Japanese market will be upwards of $25 billion and global gaming operators such as Las Vegas Sands Corp, MGM Resorts and Crown's former partner Melco Entertainment are all keen on acquiring a license.
Crown Resorts will have to submit a very attractive proposal for it to stand a chance to be shortlisted for one of the casino licenses and the performance of Crown Resorts in the next 6 months could turn out to be critical in determining how much Crown Resorts is willing to invest in Japan.