Crown Resort Shareholders File Class Action Against Company Over 2016 China Arrests
Australian casino operator Crown Resorts got caught off-guard towards the end of 2016 when Chinese authorities arrested 18 Crown Resort employees for promoting VIP gambling on the Mainland, which is prohibited. Jason O'Connor, VP of International Operators for high-rollers was one of those arrested in China and the employees…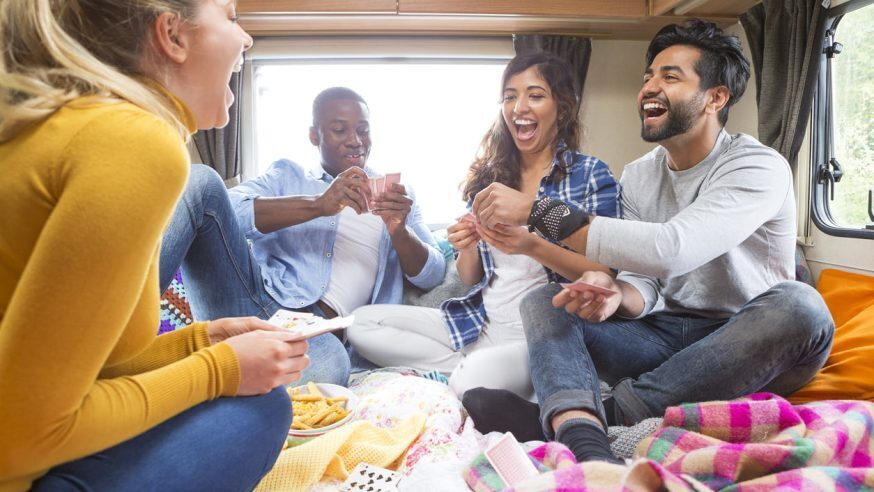 Australian casino operator Crown Resorts got caught off-guard towards the end of 2016 when Chinese authorities arrested 18 Crown Resort employees for promoting VIP gambling on the Mainland, which is prohibited.
Jason O'Connor, VP of International Operators for high-rollers was one of those arrested in China and the employees pled guilty and received jail time. These arrests hurt Crown Resorts significantly and share prices dropped by nearly 14 percent, which saw the company, lose close to $1.3 billion.
Over 12 months have passed since those arrests but Crown Resorts is yet to recover. The company recently confirmed that it had been served a class action by a group of shareholders who are being represented by Maurice Blackburn. The company released a statement and promised to aggressively fight the class action.
Shareholders Unhappy Over China Arrests
The class action was filed on the basis that Crown Resorts had violated the Corporations Act with deceptive conduct and misleading information that did not give shareholders an exact idea of what the company was doing in China.
The class action states that Crown Resorts knew clearly well that any sort of gambling promotion in Mainland China would be illegal as the Chinese government had warned international gambling operators on multiple occasions to stop trying to lure its citizens to gamble at their properties.
Crown Resorts deliberately ignored this warning and did not disclose to its shareholders that it was aggressively promoting VIP play in China, even though it was aware that this was against the law. The shareholders state that they were not aware of Crown Resorts criminal activity in Mainland China and were caught unawares by the arrests and the following decline in share value.
Shareholders Want To Be Compensated
Shareholders suffered significant losses due to these arrests and want Crown Resorts to compensate them accordingly. Those who purchased shares from Crown Resorts between Feb 6, 2015 and October 16, 2016 will be eligible to receive compensation should the court rule in favor of the shareholders. Maurice Blackburn has called on Crown Resort shareholders who have purchased shares during this period to join the class action by registering at Maurice Blackburn.
In a statement, Andrew Watson who heads class action at Maurice Blackburn said "Shareholders should have been apprised of the risks that Crown was taking in China and the threat they posed to the company's revenue streams. Chinese authorities could not have made the risks of marketing gambling any plainer to Crown or other casino operators, yet Crown ignored these warnings."
Impact Of China Arrests Will Continue
Crown Resorts has been impacted in more ways than one by those Mainland China arrests. Apart from a significant loss in share value and this new class action filed by shareholders, Crown Resorts was forced to abandon its international expansion plans and shutdown offices throughout Asia.
The company dropped its plan of developing its Alon Las Vegas casino resort, severed its partnership with Melco Crown and moved out of Macau and confirmed that it would only focus on the Australian market. Crown Resorts was also very interested in bidding for a Japanese casino license but Chairman James Packer has made it clear that those plans would now be shelved.
Crown Resorts would have struggled to get one of the two integrated resort licenses in Japan as it faced stiff competition from bigger players such as Las Vegas Sands Corp, Wynn Resort and MGM Resorts. However, the Chinese arrests tarnished its reputation and that will be one of the license evaluation criteria when Japanese regulators review each casino's background and market reputation.
Barangaroo Resort Could Struggle Due To China Arrests
Crown Resorts is currently developing its Barangaroo casino in Sydney which is expected to open in Jan 2021. Crown had earlier announced that it would be investing up to $1.5 billion to develop the property and a key feature of its casino would be in attracting VIP gamblers from Asia.
This marketing strategy will now have to be scrapped and that means Crown Resorts will have to depend heavily on its domestic market, especially those residing in Sydney to fill its casino floors and generate revenue. The arrests in China continue to impact Crown Resorts in a negative way and if it loses the class action, it will be yet another blow for Crown brought on by the Chinese arrests.