Crown Casino Prepares To Deal With Hard Evidence In Pokies Tampering Case
Months after the first tampering incident by Crown Casino was brought to the attention of the Australian Parliament, hard evidence and a new witness have emerged to further incriminate Australia's biggest casino. Crown Prepares To Deal With Hard Evidence More allegations of tampering with pokie machines have…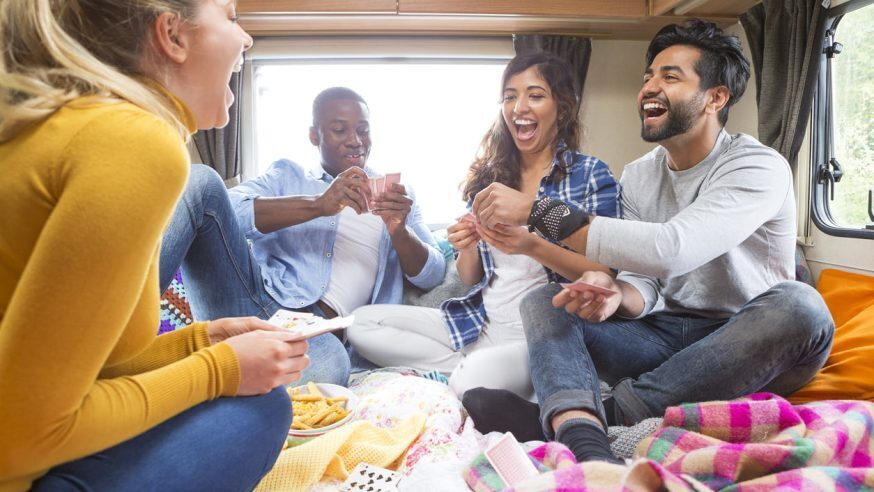 Months after the first tampering incident by Crown Casino was brought to the attention of the Australian Parliament, hard evidence and a new witness have emerged to further incriminate Australia's biggest casino.
Crown Prepares To Deal With Hard Evidence
More allegations of tampering with pokie machines have been brought against James Packer's Crown Casino after Independent MP Andrew Wilkie was able to get his hands on hard evidence that proves the claims he tabled to the federal parliament last year.
One of the hard evidences revealed to the media on Tuesday were Crown-branded picks that were allegedly used to jam pokie machine buttons and let punters continue playing the machines without having to push the buttons. The pick acts like a tool to hold the button in place and allow for automatic continuous play on the pokie machines.
According to Wilkie, tools which allow casino operators or players to modify pokie machines are illegal in the state of Victoria. In addition to the picks, Wilkie showed multiple loyalty cards that were issued to one high-roller player, which allegedly allowed the person to harvest more points by playing various machines at the same time.
Punters Negatively Impacted By Crown's Tactics
The picks and the loyalty cards that were shown as hard evidence belonged to a female Crown Casino regular who wished to remain anonymous. According to the woman, she used the picks and loyalty cards given to her but ended up losing as much as $30,000 every time she played at the Crown Casino.
Copies of these loyalty cards were sent to the Victorian Commission for Gambling and Liquor Regulation (VCGLR), which is the gaming regulator in Victoria. Manipulating pokie machines is an illegal offense and could result in Crown Melbourne losing its license.
Health experts believe that when casino operators resort to using such tools to manipulate pokie machines and their patrons, it causes significant negative mental patterns to players and puts them at a disadvantage.
Charles Livingstone, a gambling and public health expert at Monash University, said that introducing the ability to keep the button held down for continuous and uninterrupted play could be one of the "most dangerous practices" in a casino.
Wilkie believes that these new evidences against Crown Casino are very damaging and should result in their license being revoked. Crown Resorts and other casino operators in Australia have made public commitments to comply with gaming regulations that protect problem gamblers and encourage fair gambling practices. This hard evidence is a direct contradiction to those promises.
New Hard Evidence Supports Previous Claims
The Crown-labelled picks and issuance of multiple loyalty cards serve as more evidence against Crown Melbourne. Last Year, Wilkie brought claims of pokie machine tampering by Crown Casino after whistleblowers decided to give evidence against Crown. Wilkie started his battle against Crown in October 2017 when he presented a video in federal parliament that showed three former Crown Casino employees exposing bad practices of the Crown Melbourne.
The whistleblowers were identified to be former pokie machine technicians and gaming room attendants. According to their first testimony, Crown manipulated the pokie machines regularly to change the winning odds, instructed the staff to accept other people's identity cards to process cash transactions that can be flagged by the Australian Transaction Reports and Analysis Centre (AUSTRAC), and modified pokie machines so they can be manipulated with the button-jamming picks.
Those initial allegations were denied by Crown Casino. However, with hard evidence being produced, Crown Resorts will now have to come up with a plausible explanation which appears very incriminating.
In March 2018, VCGLR found that the casino has indeed been removing gambling options on its pokie machines. VCGLR states that Crown is facing charges for breach of the Gambling Regulation Act by not informing and seeking approval from the regulator for a three-week trial that tampered 17 of its pokie machines. The pokie machines were said to be subjected to "button blanking."
Crown asserted that they were conducting a trial experiment with these pokie machines and did not need to seek approval for the trial. However, VCGLR said that considering the fact that Crown was tampering with regulated pokie machines made it compulsory for the casino to inform the regulator before proceeding with the trial.
Because of Crown's breach, VCGLR has already launched disciplinary proceedings against the operator. Crown Resorts could be in a lot of trouble if it does not come up with a plausible explanation to address the new hard evidence that has been produced.