COVID-19 Was Not Responsible For Creating Inaugural WPT Online Series
The World Poker Tour (WPT) was among the first to announce a major online tournament after the coronavirus pandemic forced the cancellation of several live poker events across the globe. With the current surge in online traction, the WPT has been quick to respond to the demands of the…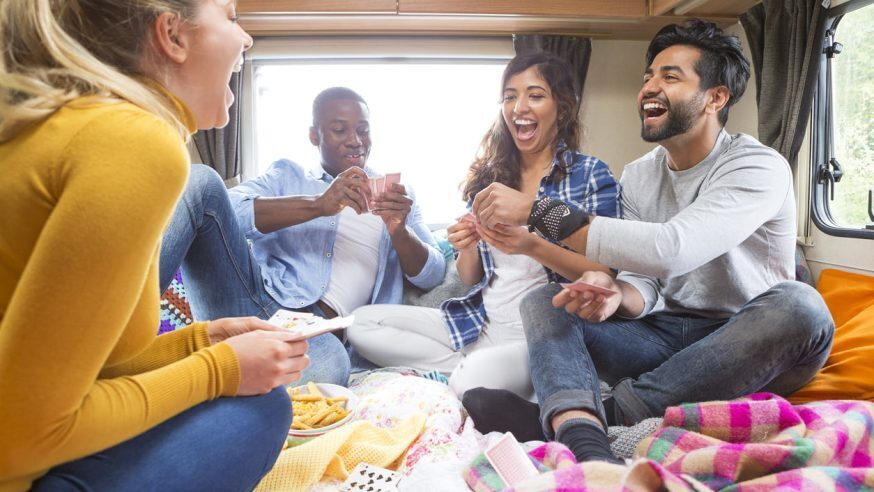 The World Poker Tour (WPT) was among the first to announce a major online tournament after the coronavirus pandemic forced the cancellation of several live poker events across the globe. With the current surge in online traction, the WPT has been quick to respond to the demands of the market.
WPT Teams Up With partypoker
In mid-March, the WPT announced their first ever Online Series, in partnership with the world's second largest online poker site, partypoker. The announcement came just weeks after the WPT pulled the plug on a number of live events due to the threat of the coronavirus pandemic. The first-ever WPT Online Series will take place on May 10-26, 2020, with a whopping $7 million in total prize money.
During this difficult time when live poker has been dealt a huge blow, the tremendous hard work and quick response of poker brands and operators to give players and fans at home the opportunity to continue doing what they love is highly commendable. But for the WPT though, everything relating to the Online Series was already planned out even before COVID-19 wreaked havoc all around the world.
WPT Online Series Was Born Before Coronavirus
WPT CEO Adam Pliska said plans of organizing an online tournament started a few years back. There had been discussions with a number of potential online partners, but from the very start, partypoker had already made a mark.
Both companies have been working together recently in some live events, mostly taking place in Europe and Canada. The team-up actually started in 2018 and is still continuing up to this day. Pliska said the WPT has been grateful for this partnership as it has helped them promote their brand, especially in Europe.
According to Pliska, while they would like to believe that they are quick thinkers to be able to quickly come up with an excellent idea amid this crisis, the truth is, the schedule for the inaugural online series had already been laid out even before the COVID-19 pandemic. The schedule had long been agreed, but both parties decided to take their time. Meaning, the first-ever WPT Online Series was already planned to take place in May this year.
Pliska said it just so happened that the coronavirus reached pandemic levels today, forcing people to stay at home, making the timing right for poker players and fans. While many live events have been cancelled, online poker operators stepped in, providing an avenue for big-value competition. Some major live festivals also moved online, such as the 2020 Irish Open. Poker Central also announced it's holding an online version of the Poker Masters. Both events will also be hosted by partypoker.
Online traffic is expected to increase further over the coming weeks and months, as governments worldwide continue to implement stringent measures to curb the virus. Movement restrictions are in place, and people will likely remain at their homes for the foreseeable future.
Promoting Poker
Pliska said the challenge they're seeing now is in marketing their first Online Series, especially that they currently have limited platforms to promote the product. Normally, the WPT market their events on platforms such as ClubWPT, where majority of the members are US-based. But everything is different with an online event especially in the US where online poker is only allowed in selected states.
Travel packages and promos are also not an option these days given the travel restrictions currently in place globally. Pliska gave an assurance though that the WPT will exploit all avenues to effectively market their very first online event, and extend it to their Canadian and European customer base. The company might leverage their partnership with Zynga Poker to market their online product.
The WPT also wants to maintain player engagement all throughout so the management will organize a series of meetings and will coordinate with relevant parties on how to do this. Pliska said that despite what the poker industry is going through, they remain committed to promoting poker, and it will always be included in their long-term strategy.