COVID-19 Global iPoker Surge Could Last Till End Of 2020
As the world struggles to cope with the impact of the current coronavirus pandemic, the question as to when and will things get back to normal still hangs in the air. As early as February 2020, mandated lockdowns have been implemented worldwide, banning non-essential travel, closing businesses and public…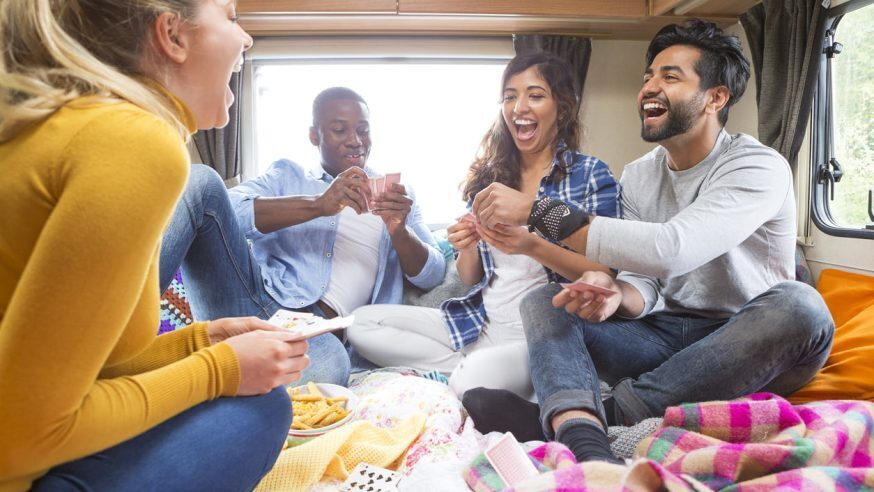 As the world struggles to cope with the impact of the current coronavirus pandemic, the question as to when and will things get back to normal still hangs in the air.
As early as February 2020, mandated lockdowns have been implemented worldwide, banning non-essential travel, closing businesses and public establishments, prohibiting mass gatherings, and imposing curfews, all aimed at protecting the health and safety of everyone and curbing the deadly virus. These restrictions dealt a blow to several industries, including live poker.
Live Poker Scene Remains Dark
The closures of casinos and poker rooms all over the world led to the postponement and cancellation of various major tournaments, including the biggest poker event of the summer – the World Series of Poker (WSOP). While live poker is on its knees right now, things are different online.
Since March, demand for online poker has skyrocketed, as people turn to online poker rooms to continue playing. Leading operators PokerStars, partypoker, 888poker and GGPoker have taken advantage of this unprecedented online boost by coming out with exciting offerings and massive tournaments to attract more players. Some major events that have been dropped from the live poker calendar also switched online.
Second Poker Boom?
The ongoing surge in online activity has provided a significant boost to the world of online poker, with many comparing it to 2003's "Moneymaker Effect".
Chris Moneymaker is widely credited for starting the poker boom of the 2000s. He was working as an accountant and was an unknown player until he took down the 2003 WSOP Main Event, defeating a more experienced pro, Sam Farha. Moneymaker qualified for the massive event via an $86 satellite tournament at PokerStars, making him the first player ever to become a world champion after qualifying at an online poker site.
Moneymaker was able to turn his small investment into a massive $2.5 million top prize, and after that victory, interest in online poker grew significantly, as more and more players wanted to follow in his footsteps.
With the ongoing surge in online poker activity, could we be having a second poker boom? With the live poker scene likely remaining shut for the foreseeable future, the answer is a possible "YES". The way things appear as of now, it looks like this global iPoker boom will last till the end of 2020.
The demand for online poker is so high that even sportsbook operators who had been avoiding online poker for many years are now reaching out to poker networks. The sports betting industry has also been massively affected by the global pandemic owing to the suspension of huge sports events and major sports leagues. In the absence of sports events, there is nothing to wager on.
While sports betting will likely quickly recover as soon as sports leagues and events are back, the same can't be said about live poker.
Even if the lockdowns are lifted, there is no assurance of returning to the old normal. In fact, governments are now formulating "new normal" policies that will help us handle our day-to-day activities without compromising our health and safety.
The first countries to relax their restrictions, such as China, South Korea, Japan, Singapore, and Germany are now recording new cases of COVID-19. This sends out a message to everyone – that it's too early to be complacent.
Players Likely To Stick To Online Poker
This being said, players will more likely stick to playing online, and live players will even shift to the virtual felts competing from the comfort of their own homes, rather than spend more money making travel arrangements and facing the possibility of contracting the virus. We can expect this till December 2020.
Assuming competition will finally be back at the live felts, we might see a decrease in participation numbers, because the threat of acquiring the virus will be here to stay, unless a vaccine is successfully rolled out.
On the other side, we can look forward to more explosive offerings at the virtual felts, more massive tournaments, more exciting promos to keep things going. Poker remains a great game regardless of the current situation.