Poker Pro Cory Zeidman Arrested on Federal Indictment
A Serious Indictment The United States Attorney's Office for the Eastern District of New York unsealed a two-count indictment this week. It charged Cory Zeidman with several serious federal crimes. Count 1:  Conspiracy to commit wire fraud and mail fraud by obtaining money and property from victims under false pretenses…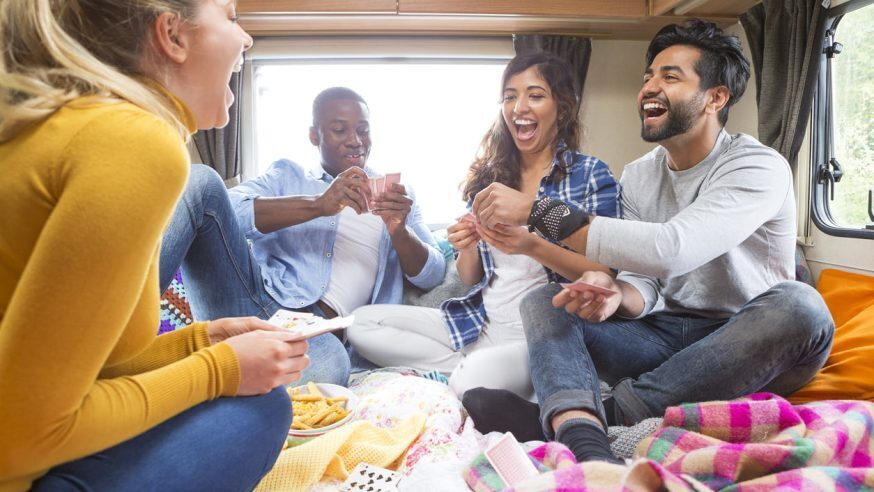 A Serious Indictment
The United States Attorney's Office for the Eastern District of New York unsealed a two-count indictment this week. It charged Cory Zeidman with several serious federal crimes.
Count 1:  Conspiracy to commit wire fraud and mail fraud by obtaining money and property from victims under false pretenses and promises.
Count 2:  Conspiracy to commit money laundering by conducting interstate financial transactions involving the proceeds of unlawful activities.
Federal agents arrested Zeidman in Florida on May 25, and he made his first appearance at the federal courthouse in Miami.
According to US Attorney Breon Peace, "As alleged, Zeidman defrauded his victims, stole their live savings and persuaded them to drain their retirement accounts to invest in his bogus sports betting group, all so he could spend it on international vacations, a multi-million dollar residence and poker tournaments."
US Postal Inspector in Charge Daniel Brubaker added, "Mr. Zeidman took advantage of the public's interest to 'get in on the ground floor' of his sports betting organization. He devised a criminal scheme to fatten his pockets using nothing more than people's love for sports and his clever words wrapped around a fraud."
Allegedly, Zeidman did all of this using several company names: Gordon Howard Global, Ray Palmer Group, and Grand Sports International. And he used numerous aliases to conduct his business:
Richard Barnes
Walter Barr
Ray Palmer
Rick Cash
Elliot Stern
Gordon Howard
David Coates
Simon Coates
Paul Knox
Mark Lewis
Joel Orenstein
Steve Nash
Mr. Carlyle
The Department of Justice is still hoping to speak with more victims, who are urged to contact Homeland Security Investigations at 1-866-347-2423.
How He (Allegedly) Did It
The 61-year-old Zeidman resided in Boca Raton, Florida, though he allegedly also operated his business out of Long Island.
He ran the Phoenix Organization with several co-conspirators not named in this indictment. They operated between January 2004 to March 2020.
They ran advertisements on radio stations in markets throughout the United States. The ads promised a "sophisticated white-collar approach to gathering sports information" and to think of "wagering as investing, not high-risk gambling." Listeners could call a telephone number provided in the ad to receive more information.
The messages that callers received was that certain sporting events were predetermined, and this company had the "privileged" and "inside" information directly from a range of informants, such as college physicians and TV executives. It allowed them to predict the outcomes of the sporting events. Zeidman and associates told the callers that their wagers had no risk involved. The customers simply paid fees for the privilege of betting on these predetermined outcomes.
This prompted people to send fees totaling more than $25M through interstate wire transfers and private/commercial carriers.
Zeidman and his co-conspirators opened bank accounts, some in the Eastern District of New York, to process the profits through shell corporations. People wired money to him or sent cash to post office boxes in New York.
Give It Back
The US District Court wants that money. It alleges that people used their savings and other funds to bet on "fixed" games, sure things that would win money for them.
Per the first count regarding wire and mail fraud, the indictment demands the return of all property obtained directly or indirectly from the alleged crimes. It should total at least $25M. The document names bank accounts, some of which held five-figure amounts, in the names of Phoenix Advisory Services, Top Ticket, All Your Consulting Needs, Edge Global Consulting, Mary Ellen and Hanon Dorfman, Robert and Sophia Bornschein, Robert and Jamie Lee Bornschein, and Cory Zeidman. They also demand all rights, titles, and interest in his West Palm Beach and Boca Raton properties.
The second count demands the return of the money in most of the same bank accounts, though it also adds property in Levittown, New York.
Meanwhile, the Southern District of Florida judge set his bond at just $100K, denying the DOJ's motion to detain Zeidman.
Poker pro Cory Zeidman, who was arrested Wednesday and indicted on charges of fraud related to a $25 million sports betting scheme, appeared in federal court in the Southern District of Florida today. DOJ's request for detention was denied. Bond was set at $100,000. Story above.

— David Payne Purdum (@DavidPurdum) May 26, 2022
Who is Cory Zeidman?
The American poker pro has been in and out of the poker scene since 1997. Though he only accrued a little more than $691K in that time, many poker players and fans may never have heard of him.
Zeidman does have a few accomplishments on his poker resumé, though. He won a 2012 WSOP bracelet in the $1,500 buy-in Seven Card Stud Hi/Lo event and had other good runs and results.
So, his name might not be a recognizable one for many, but one hand he played might be one they've seen. It is a hand from the 2005 WSOP Main Event. He was at a featured table on the ESPN broadcast. Jennifer Harman was at the table, just a year after she had a kidney transplant.
The hand starts innocently enough, with Harman raising preflop with pocket queens and Zeidman calling with 9-8 of diamonds. Another player came along to see the 10 of spades, Jack of diamonds, and Queen of hearts on the flop. Harman bet her set, Zeidman raised with his straight. The other player folded, and Harman called. The 10 of diamonds on the turn gave Harman the full house. Zeidman and his 2% chance of winning the hand bet, and Harman check-raised.
Zeidman thought about it. "How can I get off of this hand?" he said. "How can I possibly muck this hand?" And he called.
The river was the one-outer, the 7 of diamonds. Zeidman checked the straight flush, as Norman Chad commented that it was "something only an amateur would do." Harman responded with a bet, and Zeidman sighed and leaned back in his chair. "I guess I could do a lot of sightseeing if I lose this hand," he said ridiculously. He ultimately got in there with the nuts and won the hand.
In a final low move, Zeidman asked the audience around the table to clap with him in celebration of the hand.
https://www.youtube.com/watch?v=pPxVMkCIhrs