Connecticut Tribes Open To Discuss Competitive Bidding Process For Bridgeport Casino
Things have changed considerably during the last 12 months for the Mashantucket Pequot and Mohegan tribes in Connecticut. The tribes formed a partnership to develop a third satellite casino in the state in order to compete with the $950 million MGM Springfield casino resort in neighbouring Massachusetts. The tribes…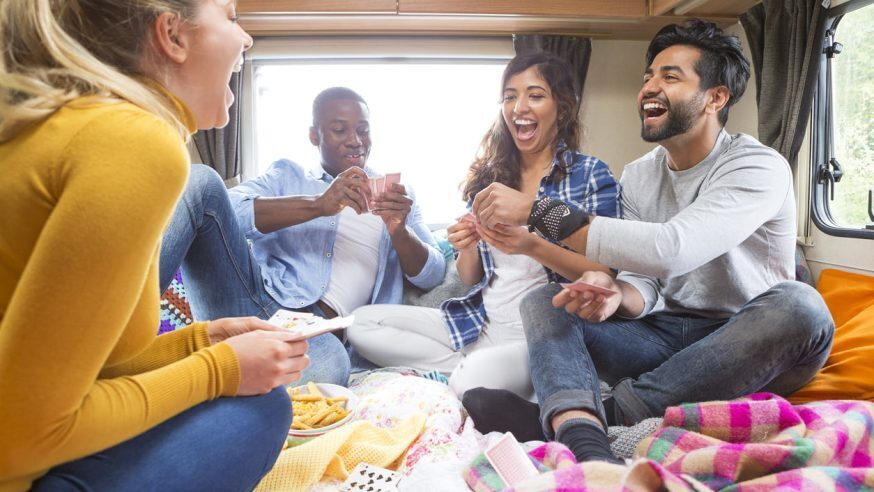 Things have changed considerably during the last 12 months for the Mashantucket Pequot and Mohegan tribes in Connecticut. The tribes formed a partnership to develop a third satellite casino in the state in order to compete with the $950 million MGM Springfield casino resort in neighbouring Massachusetts.
The tribes wanted to develop a casino resort and Connecticut gave them approval to do so. The initial plan was to build a third casino on non-tribal land in East Windsor but both Connecticut and the tribes have had to battle a strong push from MGM Resorts which opposed the tribal casino on the basis that it violated the state gaming law as there was no competitive bidding process carried out before awarding the project to the tribes.
The tribes had earlier ignored MGM's attempts to get into Connecticut but have finally yielded to the pressure and have said that they want to be a part of discussions regarding the proposal to launch a competitive bidding process to secure a casino license in Bridgeport.
Connecticut Legislators Swayed By MGM Proposal  
MGM Resorts has thrown its hat into the ring and has proposed to construct a $675 million casino resort in Bridgeport. MGM CEO Jim Murren who was born in Bridgeport has done a great job in pitching Connecticut legislators and the Bridgeport Regional Business Council outlining what MGM has to offer Bridgeport.
Murren drew a comparison between what the proposed tribal casino that would mostly comprise of slot machines and MGM's $675 million casino resort which would offer Connecticut a lot more than slot machines. Murren has promised to build a facility that will boost tourism, provide thousands of part-time and full-time jobs and offer a vast array of non-gaming facilities.
The MGM Bridgeport casino is expected to have a hotel with 300 rooms, a state of the art theatre that can seat 700 people, a gaming floor that will have 2,000 slot machines and 160 table games. There will also be space for luxury retail outlets and multiple restaurants.
Connecticut Will Have To Break Tribal Compact For MGM Casino
Connecticut signed a compact with the tribes over 25 years ago, that gives them exclusive rights to operate gaming facilities in the state in exchange for 25 percent of slot machine revenues each month. The agreement has worked out well for both parties during the last couple of decades as Connecticut has received millions of dollars each year while the tribes have enjoyed exclusive rights over the Connecticut gaming industry.
Connecticut would have to break its compact with the tribes, if it is to award MGM Resorts a gaming license and risk losing millions of dollars. The tribes realize this and are pushing Connecticut legislators to close the door on MGM and move forward with their proposed tribal casino.
In a statement, Andrew Doba, a spokesman for the tribes said "MGM can say whatever it wants, but the facts are simple. Their project would cost the state $1 billion or more in lost revenue. Continuing our partnership costs the state nothing and will in fact only enhance the amount of revenue the state already receives."
MGM Counters By Focusing On Declining Slot Revenues
MGM CEO Jim Murren recently countered this argument by pointing out that the state compact worked well for Connecticut in the past but it was time to review this agreement. Murren referred to the fact that gaming revenues from the tribal operated casinos (Mohegan Sun and Foxwoods) used to be around $430 million each year but has since dropped to $270 million. He said that these revenues would continue to decline and could even drop to as low as $175 million each year.
MGM was happy to see the tribes agree to be a part of the Bridgeport competitive license bidding process. MGM sent a letter to Connecticut legislators and Gov. Dannel P. Malloy stating that it was the first time that the tribal operators had come forward to engage in talks, keeping in mind what would be best for Connecticut and its residents.
MGM Resorts has said in recent times that apart from its interest in Japan, it would only concentrate on the domestic market and has reaffirmed its commitment to Connecticut.