Companion Mobile Poker Game for Far Cry 4 Released
Far Cry 4, a new action game for Windows PC, was released this week by Ubisoft, a gaming content developer, along with a free companion mobile app called Far Cry 4 Arcade Poker. The latest addition to Ubisoft's popular series of Far Cry games, which are shooter games based…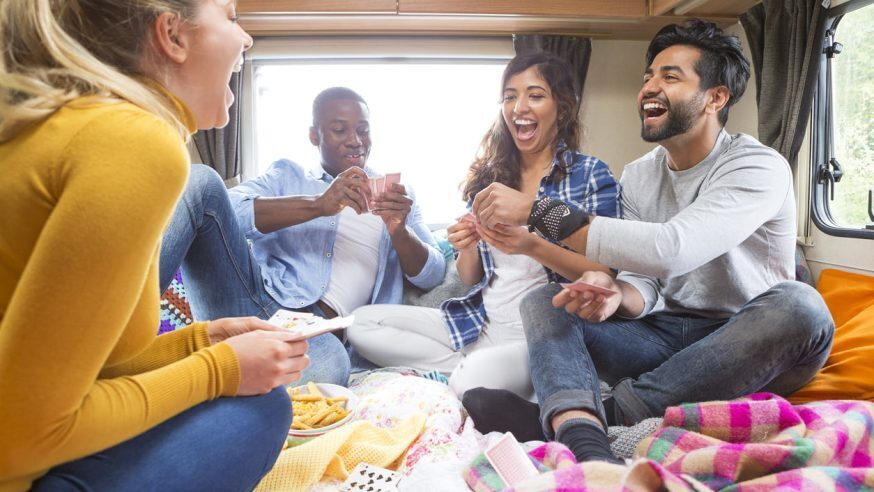 Far Cry 4, a new action game for Windows PC, was released this week by Ubisoft, a gaming content developer, along with a free companion mobile app called Far Cry 4 Arcade Poker. The latest addition to Ubisoft's popular series of Far Cry games, which are shooter games based on the action adventure theme, Far Cry 4 became available on Xbox 360, PlayStation 3 and 4, Windows, and Xbox One on November 18.
Mobile apps released as companions to major games benefit those who play the major game, and Far Cry 4 Arcade Poker is no different. It enables players to earn coins, which they can use to play Far Cry 4 on their PCs or gaming consoles.
Click Here For Sites Still Accepting USA Player
Far Cry 4 Arcade Poker is inspired by the game of poker. The cards are allowed to fall from above and players can shuffle them by tapping on them as they fall. Cards can be changed before they hit the bottom, but once they hit the bottom, they will be fixed to one of the five spaces at the bottom. Once players get their five cards, they will be paid according to the strength of their five-card hand.
Since the cards are allowed to fall from above, players have to flip them over in a hurry in a bid to get the best card to create their five-card poker hand. Players may end up flipping a good card, but miss a card that is even better. The game demands quick decision making skills and ability to take risks from players.
Far Cry 4 Arcade Poker comprises several levels that players are challenged to complete, and at the higher levels, players will be allowed to rewind their flipped cards or discard a card that has already settled in a space at the bottom. To achieve higher levels, players need to create really strong poker hands.
Although a companion app for Far Cry 4, this delightful poker game stands in a class of its own. Its theme has nothing to do with the main game, which is based entirely on the story of a person who gets caught in a civil war while making a journey in honor of his late mother. While the main game is action packed and full of adventure, the companion poker game is a puzzle game that forces players to think, decide, and act swiftly to earn coins for use in the Far Cry 4.