Colorado Player Nader Wahdan Wins HPT Championship
The Heartland Poker Tour (HPT) stopped at the Colorado-based Golden Gates Resort for its $1,650 buy-in Main Event. The stop turned out to be the sixth time the HPT generated a prize pool larger than $1,000,000. The Main Event had a field of 686 players who generated a…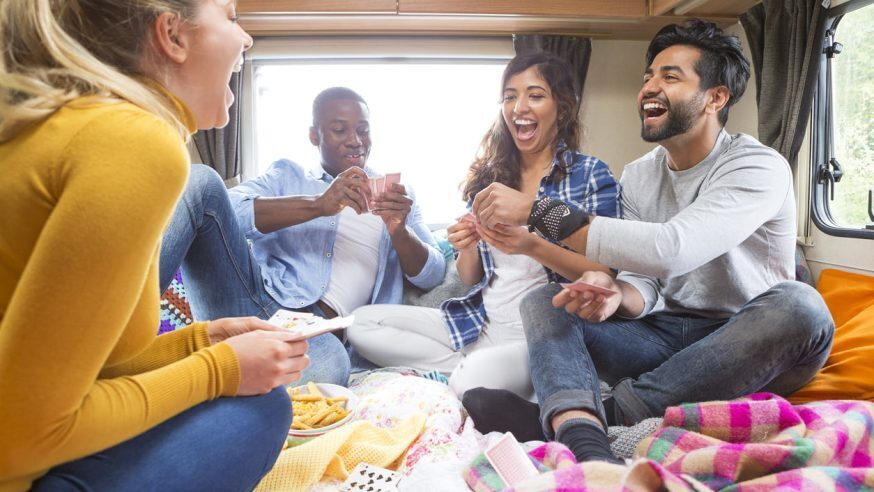 The Heartland Poker Tour (HPT) stopped at the Colorado-based Golden Gates Resort for its $1,650 buy-in Main Event. The stop turned out to be the sixth time the HPT generated a prize pool larger than $1,000,000.
The Main Event had a field of 686 players who generated a $1,008,420 prize pool. Several well-known poker players won cash prizes, and some of them are Chris Trya, who finished in the 21st position, and Greg Raymer, who finished in the 57th place.
Click Here For Sites Still Accepting USA Player
The champion of the Main Event turned out to be the owner of a Colorado delicatessen called Nader Wahdan, who took home the first-place prize of $226,891. Expressing his views about the tournament, Wahdan said: "It's an awesome tournament. The structure's beautiful. I love it."
The final table results are as follows. As the champion of the event, Nader Wahdan won $226,891; and as the runner up, Chad Leasure of Colorado, won $140,170. The players who finished third, fourth, fifth, sixth, seventh, eighth, and ninth were Phil Mader ($91,867), Adam Zimowski ($63,833), Matthew Schierenberg ($46,387), Nils Bardsley ($36,001), Colin York ($30,253), John Sacha ($25,211), and Edith Mortellaro ($20,168).
According to a post on the HPT blog, Edith Mortellaro got eliminated after just five hands of the final table action. She was followed by Colin York and John Sacha, who finished seventh and eighth, respectively. Nils Bardsley busted in the sixth position and won $30,001 for his efforts. Matthew Schierenberg busted when the 72nd hand was being played. The next player to leave the table was Zimowski, when his Flush lost to Wahdan's Full House. Mader had to leave in the third position when his Ace of Hearts and Eight of Diamonds proved no match for Chad Leasure's King of Diamonds and King of Spades.
After Mader left the table, the heads-up match began between Wahdan and Leasure. The last hand of this heads-up match was played in the 32nd level of the tournament. Leasure, who held the shorter stack of chips, bet all in with a Queen of Clubs and a Four of Diamonds. Wahdan, who had a Seven of Hearts and Ten of Diamonds, made a call. The flop, however, favored Wahdan with a Flush Draw while the River revealed a Four of Hearts. Ultimately, Leasure finished as the runner-up and Wahdan returned home as the HPT champion.
The HPT will next stop at the Commerce Casino, Los Angeles, and the schedule is available at HPTpoker.com.