College Poker Players Invited To Join "Fall Brawl" Hosted By World College Poker
Student poker players in the United States and Canada are being given the opportunity to showcase their skills and take a shot at fabulous prizes for free via a brand-new tournament, courtesy of World College Poker (WCP). "Fall Brawl" takes place in December, exclusive for students currently enrolled at…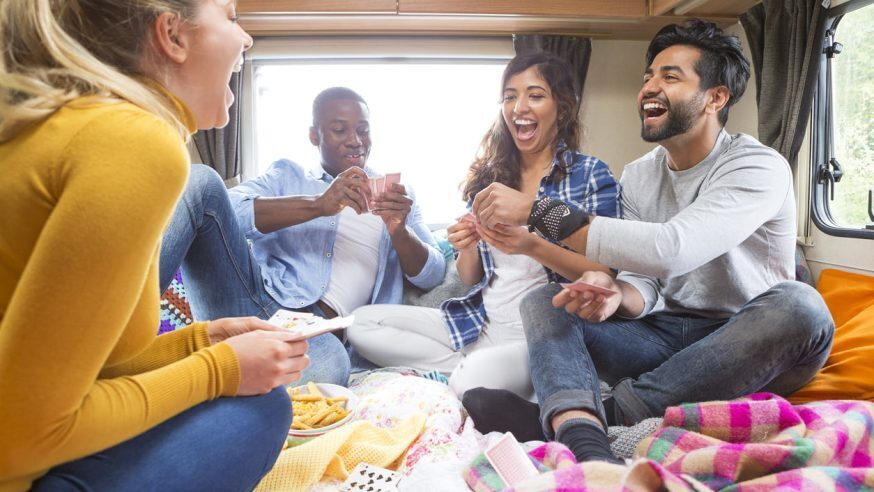 Student poker players in the United States and Canada are being given the opportunity to showcase their skills and take a shot at fabulous prizes for free via a brand-new tournament, courtesy of World College Poker (WCP). "Fall Brawl" takes place in December, exclusive for students currently enrolled at a college or university located in the United States and Canada.
Fall Brawl is the first in a series of WCP tournaments which are aimed at preparing young poker enthusiasts for an exciting career ahead of them. It coincides with WCP's main goal of providing future poker pros a platform to do what they love, improve their skills, and cultivate their passion for the game. The tournament will run on the popular social gaming app PokerBros.
Fall Brawl Schedule & Registration Details
The tournament is comprised of two levels of competition. Round 1 will see players in both the West and East Divisions battle it out for a spot in the finals. Round 1 takes place on December 5 (West division), and December 6 (East division). Four players from each region will compete in Round 2 (the finals) which will take place on December 12 on PokerBros.
Fall Brawl, and all other WCP tournaments, are free to enter, meaning the participants will get the chance to walk away with amazing prizes at literally no cost! To be able to take part in the tournament, you must be a current student at a US or Canada-based college, university, or vocational school, and must be at least 18 years of age.
For verification purposes, you will be asked to present a current student ID, student email address, or any appropriate identification serving as proof that you're currently enrolled at a school within the said jurisdictions. After submitting your registration, you will receive a link which you will use to sign up on the PokerBros online platform. From there, you will then be directed to your designated region (West or East), which is determined via your school's current location.
Make sure to provide accurate and complete information, otherwise your registration will become invalid. For further details, you may check the tournament's rules and regulations at www.worldcollegepoker.com.
Champion's Belt Up For Grabs
So what are the prizes in store for the winners? Take a look below:
The first-place finisher will become the owner of an engraved Championship Belt, and will enjoy a 6 days/5 nights hotel package in Cancun, Puerto Vallarta, or Mazatian, courtesy of PLO Quick Pro.com. The PLO training site will also give free PLO Quick Pro Master's Program to the winner.
Apart from that, the victor also join World Poker Tour Player of the Year Jonathan Little in a private lesson, plus he or she will get one-year premium membership with PokerCoaching.com, as well as merch from WCP and PokerBros.
Other prizes up for grabs for the top finishers include a private lesson with high-stakes pro Patrik Antonius, hotel vouchers and gift certificates, as well as cool apparel. All of the prizes are sponsored by PLOQuickPro.com, First Land of Poker (FLOP), RealGrindersApparel.com, RedChipPoker.com, PokerCoaching.com, RunGoodGear, Magical Gnome Media, Aquarian Bookshop, and PokerPowher.com.
WCP Global Championships Set For 2021
The WCP was created for the young and aspiring poker players who live and breathe the game 24/7 and are keen on making it big in the competitive world of poker. So if you're still a student but are already aiming to become a successful poker pro like Phil Ivey, Phil Hellmuth and Daniel Negreanu, then WCP is the perfect place for you.
Apart from the Fall Brawl, WCP will also hold regional championships beginning March 2021, which will expand worldwide. They'll run throughout 2021 and will culminate in a final table comprising of all region winners, who will battle it out for the global championship title in December.  Registration for the regional championships will kick off in the US & Canada on December 15, 2020.