Coalition Launches Radio Ad in Support of Online Poker Legalization
A coalition headed by PokerStars has launched a radio advertisement campaign in California, urging the state's residents to demand online poker legalization. Californians for Responsible iPoker is a recently launched advocacy group formed by PokerStars in collaboration with three of the biggest card clubs in California and the…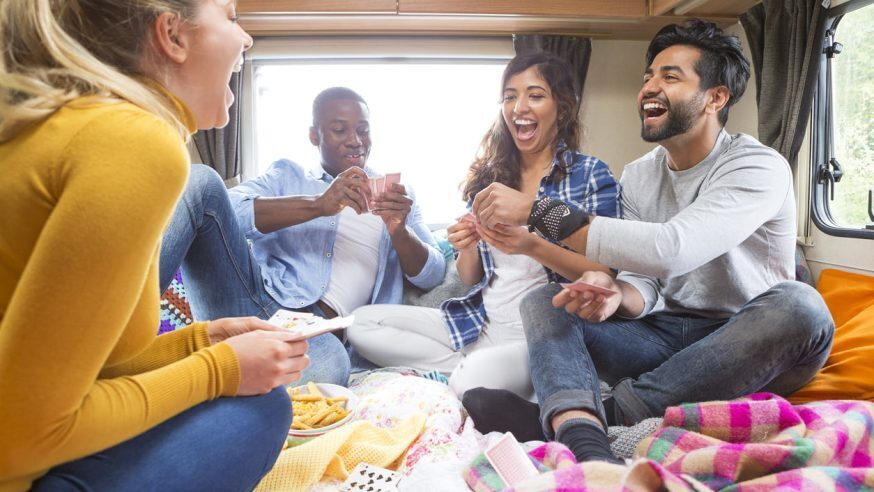 A coalition headed by PokerStars has launched a radio advertisement campaign in California, urging the state's residents to demand online poker legalization.
Californians for Responsible iPoker is a recently launched advocacy group formed by PokerStars in collaboration with three of the biggest card clubs in California and the San Manuel and the Morongo Indians. The group recently announced that the ad campaign forms "part of a statewide program to engage California citizens, businesses and others in a grassroots campaign to pass an online poker bill in California."
Click Here For Sites Still Accepting USA Player
In addition to requesting voters to take the initiative of pledging their names on its official website, the advocacy group has launched "Let California Play!" a PokerStars Pro Tour in collaboration with the above-mentioned card rooms. The tour is all set to start soon.
The ads depict the uncertainty regarding playing at unlicensed online poker rooms. The husband in the ads tells his wife patiently while making preparations to log into an online poker room: "There aren't any sites based in California because the state hasn't put any regulations in place. This one's probably fine." The wife is skeptical.
A voiceover then says that "consumers are at risk of fraud" as the state has not regulated online poker. Simultaneously, the ad points out that the state is "losing out on millions in revenues." The voice further states: "Thankfully, California legislators have a plan to regulate it. This plan will protect consumers, enact strict safeguards to protect kids from gambling, and ensure only licensed, responsible companies operate here."
The ads urge Californians to get in touch with their lawmakers and inform them that it is high time they regulate Internet poker.
Meanwhile, a hearing titled "The Legality of Internet Poker: How Prepared is California to Regulate It?" is scheduled to be held soon.
California is actually not very prepared to regulate online poker as various stakeholders are unable to come to a consensus.
Eric Hollreiser, the corporate communications head of PokerStars and Amaya Inc. says that California must update old laws and regulate Internet poker for the protection of consumers and the generation of revenue.
Lynne Valbuena, the chairwoman of the San Manuel Band of Mission Indians, said that the tribe intends to pursue the issue to "the finish line." She said that legalizing iPoker is "the right thing" for California to do, for the sake of its consumers.
Ultimately, California's 38.8 million residents have to make up their minds.