Churchill Downs to Shut Down Bluff Magazine Soon
Bluff Magazine, which has been in operation for over 10 years, will be shut down in a few weeks. It is still early to say if the shutdown will be temporary or permanent. Eric Morris, the former owner of Bluff Magazine, said that the present…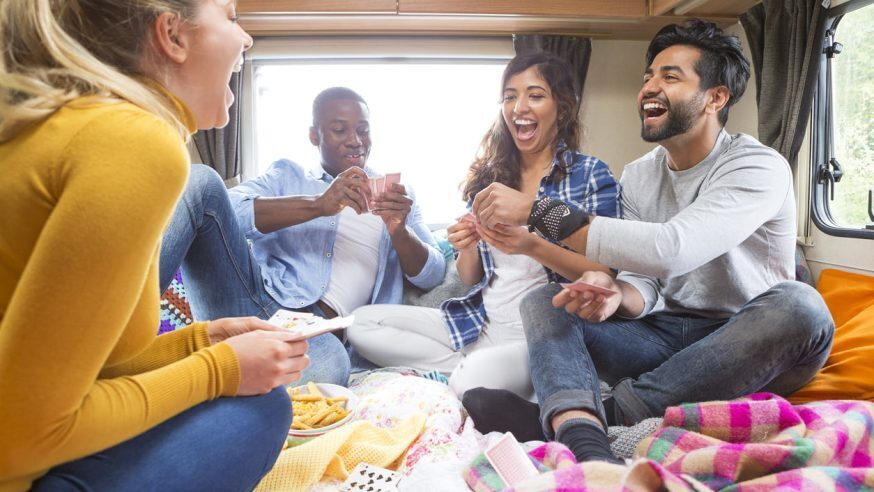 Bluff Magazine, which has been in operation for over 10 years, will be shut down in a few weeks. It is still early to say if the shutdown will be temporary or permanent.
Eric Morris, the former owner of Bluff Magazine, said that the present owner Churchill Downs Inc had terminated the employment of several of its workers shortly before announced the closure. In response to questions on Facebook, Morris had said: "There were only four people left and I (originally) hired two of them."
Click Here For Sites Still Accepting USA Player
Bluff Magazine was launched in October 2004, during the days of the poker boom. Instead of focusing on poker strategy, the magazine focused more on the lifestyle of poker players while simultaneously reporting live poker tournaments and discussing poker strategy.
Several poker magazines were launched during the poker boom, but Bluff Magazine turned out to be the toughest of them all. It grew strong enough to pose as a challenge to CardPlayer Magazine and the two fought for supremacy for a long time. CardPlayer was popular for covering live poker tournaments, but Bluff bears the credit of broadcasting a tournament live for the first time in 2005. CardPlayer had a number of high-quality strategy articles, but Bluff had several noted contributors. The two successfully survived the Unlawful Internet Gambling Enforcement Act (UIGEA) of 2006 and also the Black Friday, and in 2012, Kleid and Morris sold Bluff to Churchill Downs.
Churchill Downs, which owns racing tracks and casinos all over the US, considered Bluff Magazine perfect for promoting Big Fish Games, its social gambling company and TwinSpires.com, its horse betting business. Churchill Downs might have also considered Bluff as an excellent acquisition that would put the company in the forefront when the US ultimately legalized online gambling. However, online gambling is still not legalized at the federal level and state-level legalization is moving at a snail's pace, factors that could have led to Bluff's death.
Morris said that things had been getting tougher for Bluff recently, as indicated by the fact that Churchill Downs had shut down the print version of the magazine and retained only the digital one. Bluff Magazine is expected to be pulled down on August 15.
Although Churchill Downs has shut down the magazine, it will remain as the sole owner of its intellectual property. However, there is no chance of Churchill Downs reviving Bluff unless proper gambling laws are passed at the federal level.