Chris Moorman's Book of Poker – A Poker Strategy Book with a Difference
A poker strategy book written by someone as talented and well-known as Chris Moorman is rare although there is no dearth of poker strategy books in the market. D&B Publishing has revealed that the poker world will soon receive a poker strategy book written by Moorman. Dan Addelman…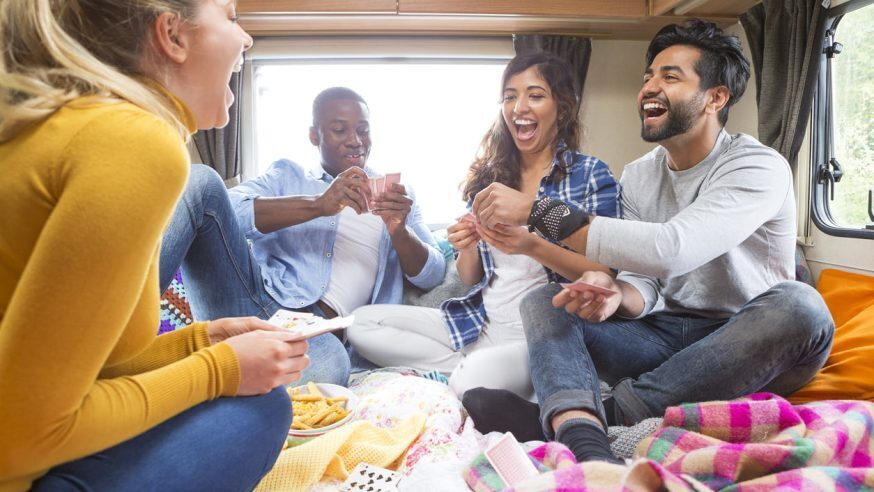 A poker strategy book written by someone as talented and well-known as Chris Moorman is rare although there is no dearth of poker strategy books in the market. D&B Publishing has revealed that the poker world will soon receive a poker strategy book written by Moorman.
Dan Addelman of D&B Publishing told PokerNews.com: "Any publisher would be delighted to publish a book by Chris Moorman. He is such an incredibly successful player online and live, and his results speak for themselves. To be able to pass on some of the knowledge he's accumulated over the years will undoubtedly make the book a bestseller."
Click Here For Sites Still Accepting USA Player
Chad Holloway of PokerNews.com had a chat with Moorman, who said that he wanted to "pour his heart and soul" into the book while simultaneously giving the poker world something inspiring.
In his Book of Poker, Moorman makes an analysis of 80 online poker tournament hand histories, which were played by Byron Jacobs, the co-author of the book. The hands come under different online poker tournament formats, addressing a variety of subjects such as donking the flop, profitable hands playing deep, accurate sizing, considering perceived range, using equity to apply pressure, playing way ahead, way behind, and final table ICM.
Each analysis first presents the hand as a graphic, along with all the essential information about it and Jacob's narrative of how and why he played it. Moorman then analyses Jacob's play, appreciating and criticizing it whenever required. Later, Jacobs presents a conclusion to Moorman's analysis while summarizing it in brief. At the same time, Moorman's Book of Poker applies not only to online poker, but also to live poker tournaments.
Poker players who are used to reading strategy books in which the author simply describes hands and presents suggestions on what players need to do may feel the effort of following the conversation between Moorman and Jacobs. Players may have to read through several hand analyses before becoming fans of the coaching format that the book employs. Getting poker coaching from a poker pro will be quite expensive, but the book offers all the coaching players might need for just $34.95.
Chad Holloway admits that he learned a great deal from Moorman's Book of Poker and highly recommends the same for low-stakes and mid-stakes online poker players who want to improve their game. Although the book is written especially for tournament players, the concepts it highlights can be used in cash games too.