Chris Moneymaker And PokerStars End Relationship After 17 Years
Chris Moneymaker is kicking off 2021 with new plans and goals for the future and for once representing PokerStars will no longer be part of those plans. The 45-year-old announced on Twitter that the sponsorship deal between him and the world's largest online poker site is now over, hinting that…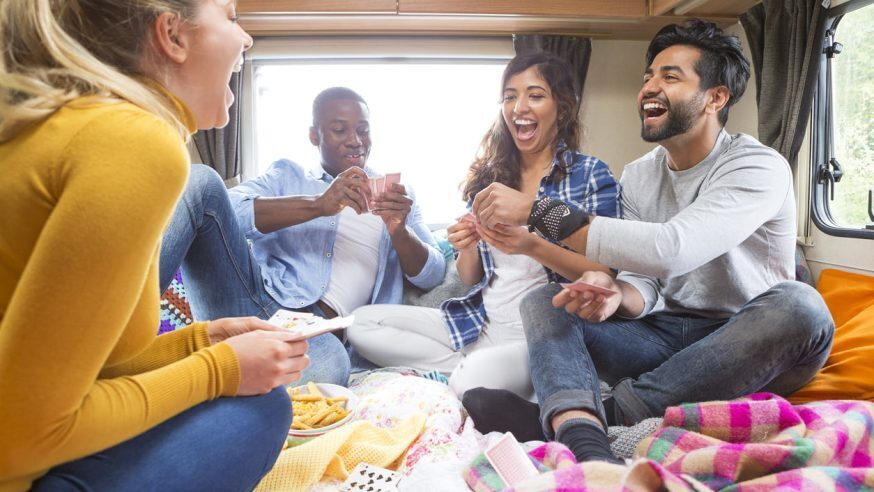 Chris Moneymaker is kicking off 2021 with new plans and goals for the future and for once representing PokerStars will no longer be part of those plans. The 45-year-old announced on Twitter that the sponsorship deal between him and the world's largest online poker site is now over, hinting that he will focus more on spending time with family and exploring new endeavors going forward.
The Moneymaker Effect
Moneymaker joined PokerStars after his epic win in the 2003 World Series of Poker (WSOP) Main Event, a momentous event that ignited the poker boom and changed the world of poker forever.
During that time, Moneymaker was considered a newcomer who ultimately outclassed a more-experienced poker pro, Sam Farha. His historic win inspired the average players to take a shot at major tournaments and not be intimidated by the poker veterans if they want to make it big in the game.
Moneymaker's victory paved the way for online poker to flourish as he was the first player to become a world champion after qualifying via an online poker site. He won his way into the $10,000 buy-in WSOP Main Event via an online satellite on PokerStars, converting his $86 buy-in into a massive $2.5 million.
Moneymaker as PokerStars Ambassador
While Moneymaker was not able to add any more remarkable tournament victories after his 2003 WSOP Main Event win, his charisma and impact has remained, making him one of the most highly-respected and well-loved poker players of all time.
Moneymaker represented PokerStars for 17 long years, and within that period, he had a live tour named after him, giving him the chance to travel the world, meet many different people, and further cement his name in the industry.
The Moneymaker Tour went on to serve as a promotional event for the prestigious PokerStars Players No-Limit Hold'em Championship (PSPC) which was launched in 2019.
Through his namesake tour, Moneymaker would give away PSPC Platinum Passes to the top finishers of his tournament, which would then serve as their ticket to the $25K buy-in PSPC, plus free accommodation and extra perks.
Unlike many of his peers who eventually fell by the wayside after representing PokerStars for many years, Moneymaker stayed with the red spade for almost two decades, making him one of the site's longest-serving ambassadors.
Grateful to PokerStars for "Phenomenal" Experience
Announcing his departure from PokerStars, Moneymaker couldn't be more thankful for the "phenomenal" experience that he was able to enjoy while representing the brand. He described PokerStars as a "great company" to work for which allowed him to travel the world and meet tons of amazing people.
Like many of us, the COVID-19 pandemic led Moneymaker to a lot of realizations, which resulted in him ultimately deciding to part ways with the online poker site after 17 long years. He said he intends to spend more time with his family and try and explore different endeavors.
This means he'll be playing less poker, but it's hard to see him leaving the game for good. He'll probably still play in a handful of live events here and there, and the poker world will still be able to enjoy his presence in many other ways.
PokerStars Posts Tribute Video for Moneymaker
PokerStars is also equally thankful for everything that Moneymaker has done while representing the brand. The company was also grateful for his massive contribution to the game of poker as a whole. As a way of expressing their gratitude to the American poker pro, the site shared a video on Twitter highlighting Moneymaker's achievements and the indelible mark he left in poker.
The video was accompanied by messages and testimonies of a number of key names in the game who personally witnessed how Moneymaker has taken the poker world by storm since his 2003 WSOP Main Event victory.
In the video, Moneymaker was described as a humble, fun guy, an absolute legend, and one of poker's greatest ambassadors – the very same reasons why he was inducted into the Poker Hall of Fame in 2019.