Chess Cheater? 19-Year-Old Pro Upsets World Champion Magnus Carlsen
WORLD CHESS CHAMP KNOCKED OFF BY A TEENAGER? The Sinquefield Cup began this year with an unfamiliar face amongst its lineup. 19-year-old American GM Hans Niemann was making his tournament debut after a meteoric rise through the FIDE rankings. Hans has gained over 200 rating points in standard play over…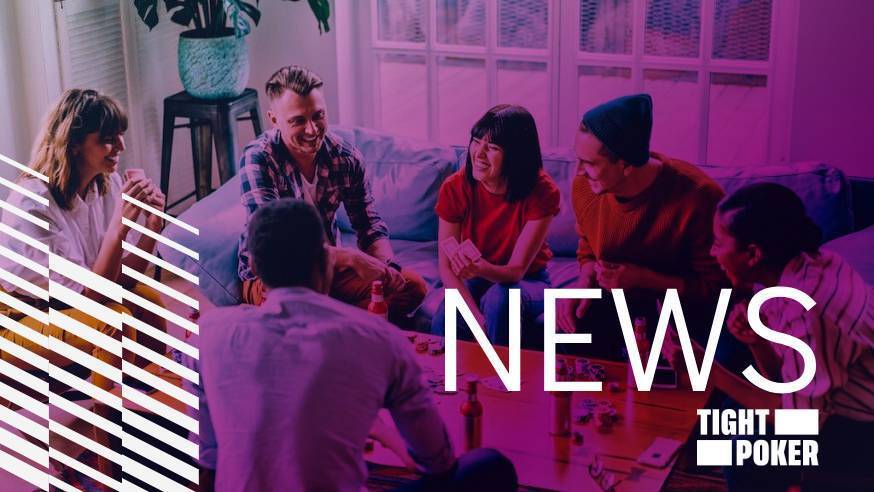 WORLD CHESS CHAMP KNOCKED OFF BY A TEENAGER?
The Sinquefield Cup began this year with an unfamiliar face amongst its lineup. 19-year-old American GM Hans Niemann was making his tournament debut after a meteoric rise through the FIDE rankings. Hans has gained over 200 rating points in standard play over the past two years, making him one of the hottest young talents in chess today.
He'd face stiff competition in his first-ever Super-GM tournament, which offered up $100k to the winner, with 2x Candidate's Champion Ian Nepomniatchi, 2018 World Championship Runner Up Fabiano Caruana, and a host of 2700+ FIDE-rated GMs. Oh, and reigning five-time World Chess Champion and overall chess GOAT (apologies, Messrs Kasparov and Fischer), Magnus Carlsen.
Despite the strength of his competition, Hans got off to a fantastic start, drawing against Levon Aronian with white and beating Mamedyarov with white. Next up, he pulled off one of the biggest upsets in recent memory,  beating Carlsen with black. The result sent shockwaves throughout the chess world and put Hans at the top of the Sinquefield Cup rankings.
While Magnus certainly didn't play his best, Hans did well to take the chances presented to him. The pair played a Nimzo-Indian, and the game looked equal until Magnus made a slight misstep with the move Rfd1. Even after this move, the advantage for Hans remained under a pawn for another 15 moves until another inaccuracy from Carlsen – g4. A couple of moves later, the pair traded inaccuracies, and the advantage for black rose to -2.3.
After a small blunder (fxg4), it seemed like Magnus may have gotten the game back to some semblance of equality, but the blunder Rd7, pinning his bishop, gave the advantage straight back to Hans. After a series of trades, Hans was up a pawn, and another inaccuracy from Carlsen led to the removal of his last pawns. In the final position, Hans had two pawns on the fifth rank, and there was nothing Carlsen could do to stop them. So, he stopped the clock, shook his opponent's hand, and left defeated.
So far, nothing out of the ordinary; I mean, everyone has a bad day, right? Even the GOAT gets outplayed occasionally? Wrong. Things got very interesting the following day when Magnus Carlsen cryptically tweeted he would be withdrawing from the tournament.
No official explanation was given. When pressed on the matter, the tournament organizers said that they felt the reasons for Carlsen's withdrawal would be better coming from him.
I've withdrawn from the tournament. I've always enjoyed playing in the @STLChessClub, and hope to be back in the future https://t.co/YFSpl8er3u

— Magnus Carlsen (@MagnusCarlsen) September 5, 2022
THE CHESS WORLD & INTERNET WEIGH IN ON THE CONTROVERSY
It didn't take long for tongues to start wagging. The combination of the shock defeat, cryptic tweet, and reluctance to talk about Carlsen's reason for withdrawal made many people believe that there were subtle allegations of cheating. These allegations were further fuelled when the security was increased in the tournament area, and the coverage was placed on a 15-minute delay.
Emil Sutovsky, director-general of chess' governing body, the Fédération Internationale des Échecs, took to social media to support Magnus' decision.
No matter how his tournaments went, @MagnusCarlsen never quit. He must have had a compelling reason, or at least he believes he has it. Don't call him a sore loser or disrespectful. I shall not speculate on the reasons of his withdrawal, but probably would expect TD to air them.
— Emilchess (@EmilSutovsky) September 5, 2022
Prominent online chess streamer and Super GM Hikaru Nakamura started analyzing the situation. He looked at the game between Niemann and Carlsen and noted that, while it certainly wasn't Carlsen's best game, Niemann didn't make any major blunders and was clinical in his execution–something that many people would find tough against Magnus with the black pieces.
"I think that Magnus believes that Hans probably is cheating," said Nakamura "Again, unproven, who knows what the reality is, he probably does believe that in his heart of hearts, that Hans cheated in that game," he said in an online stream.
He also reviewed Hans' interview after the game, which was suspect, to say the least. Neimann's analysis did not seem on the level you would expect for a player who had been preparing diligently for the game, as many questions were answered with "the position just speaks for itself," even when analyzing variations that did not look good for him.
When asked how he felt about the shock victory, Niemann glibly answered, "(Carlsen) played quite poorly, I didn't do anything special." He mentioned that, by a "ridiculous miracle," he had looked into an "obscure line of attack" the very morning of the match–which Carlsen used–but then struggled to remember them when speaking with Alejandro in his interview.
This was another red flag in many people's eyes, as Carlsen played an opening that is not in his usual repertoire. While any GM playing at that level should have an understanding of most chess openings, players will have favorites that they play, and their opponents will often prepare for those openings. So, when Niemann said that he prepared that morning for an opening that Carlsen rarely plays, it certainly raised a few eyebrows.
Predictably, the internet ran WILD with outlandish conspiracy theories, including a hilarious retweet from none other than Elon Musk that Hans was using wireless vibrating anal beads. Yes, really.
You love to see it. pic.twitter.com/M3hXHWioOF
— Jack (@JackInPogForm) September 8, 2022
Ridiculous? Perhaps (but don't tell Reddit that). The chess world had already been rocked by smartphone cheating scandals in 2014, 2015, 2016, and 2019, but this was on another level. Broader question have been raised about the security measures of the St. Louis Chess Club and the Sinquefield Cup. Specifically, why weren't they implementing the security measures they introduced when Magnus withdrew from the very start?
INNOCENT UNTIL PROVEN GUILTY?
Niemann, who was also accused of accessing Carlsen's strategy via computer hack, defended his play and character in an interview, said Carlsen had made "insinuations" that he had cheated and openly declared that he "never, ever in my life cheated in an over-the-board game."
"A lot of people who I once had respect for, who, I once sort of looked up to, a lot of my heroes, have decided to hop on this bandwagon," said Niemann. "I'm the only one who knows the truth."
As it stands, there's no actual evidence that Niemann cheated and, while he was frisked before his next game, nothing was found on his person. He has never been accused of cheating in an over-the-board game until this point, and the question has to be asked–Why would Hans cheat in such a high-profile event when the eyes of the world would be on him as the "newbie" of the tournament? Even if he wanted to, how would he do it? Security measures do exist at the Sinquefield Cup, so it's not like he could walk into the event with his phone in his pocket.
So then… innocent until proven guilty? Not so fast. What seemed to be the final nail in Hans' coffin was the emergence of the fact that he had cheated in the past, specifically in Chess.com tournaments, leading to his account being banned.
"I am proud of myself that I learned from that mistake and now have given everything to chess," Niemann said. "This is the single biggest mistake of my life."
They say that a leopard never changes its spots, and for many people, the fact he had previously cheated is enough to say that he was guilty of it again. Chess.com removed Niemann from online play and its upcoming $1-million tournament in Toronto, prompting Niemann to accuse the site of a "targeted attack."
Chesse.com was quick to clap back with a statement
WHAT'S NEXT FOR THE GOAT?
Magnus has been completely silent after his initial tweet, despite the chess world hoping for an explanation for his decision. Prominent chess figures such as GM Ben Finegold have decried Carlsen's actions, saying that he shouldn't have withdrawn if he believes that Hans cheated, as it damages the tournament's reputation.
One of the reasons behind Carlsen's withdrawal could just be that he's falling out of love with the game, and any suspicion of foul play is enough for his interest to wane further. We already know he won't be defending his World Championship title, and he has been branching out into other interests such as poker and fantasy football. In fact, Magnus made an appearance at the 2022 WSOP and featured on the livestream of the Norwegian Poker Championship.
Unless definitive proof is discovered, it's unlikely that we'll ever get a definitive answer to whether or not Hans cheated. His performances indeed seemed to drop off after the allegations were made public, but that's understandable given the circumstances. It's hard to play a mentally draining game like chess with all these accusations running through your head.
The question now is whether or not we'll hear anything from either Magnus Carlsen or the Sinquefield Cup organizers. I'm sure that there'll be plenty more speculation about what happened in the meantime, but it's hard to see these allegations being definitively proven or unproven. What do you think? Was Magnus just off his game, or was something more nefarious going on?
Photo Credit: ChessBass