Check Out The Latest Features of Unibet Poker's 3.0 Software Upgrade
On September 22, Unibet Poker rolled out its latest software update, in a bid to tap into the ongoing MTT trend in the online poker market. Online traffic remains high even after COVID-19 restrictions have been eased worldwide, with an influx of major festivals keeping players busy. The new software…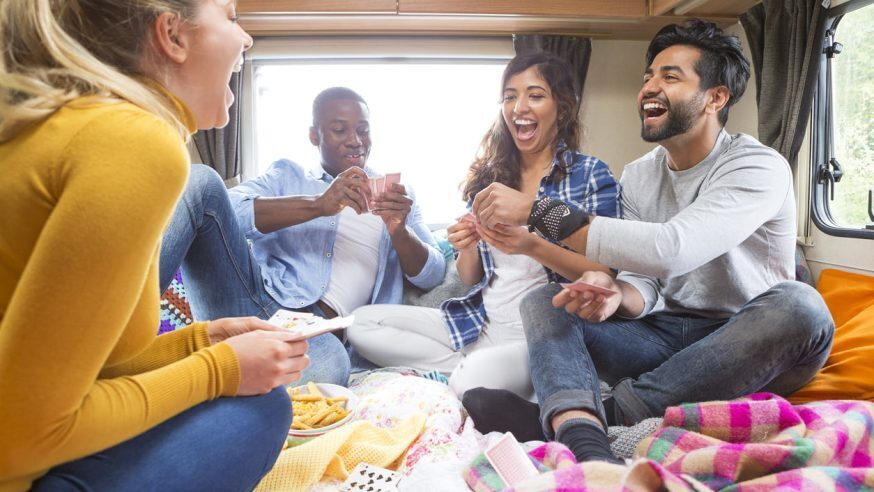 On September 22, Unibet Poker rolled out its latest software update, in a bid to tap into the ongoing MTT trend in the online poker market. Online traffic remains high even after COVID-19 restrictions have been eased worldwide, with an influx of major festivals keeping players busy.
The new software update, dubbed "Unibet 3.0", sees some major changes and fresh features being added to the client, such as a new-look lobby, new table themes, customizations and filters, MTT break extension, and enhanced mobile availability, which, according to Unibet Ambassador Ian Simpson makes the Unibet client a lot slicker.
Focusing on Casual Players
Simpson said Unibet has worked on the latest upgrade with the players in mind, focusing more on the casual players. This has always been the case even during the platform's previous upgrades. It has always taken player feedback seriously, and has kept them in the loop in whatever direction it travels in.
Contrary to the other online poker operators, Unibet Poker has taken a different route by placing more emphasis on casual players and believes that this decision will pay off. Unibet Poker has yet to make the top 10 largest poker sites but it has received recognition along with its software provider Relax Gaming for their efforts in improving its online poker offerings and providing a fun, safe, and secure platform for players.
This is primarily the reason why Unibet has continued to grow through the years, even after leaving the Microgaming network. Unibet is the only standalone site that has survived the challenges and managed to stay afloat while the other independent online platforms failed to prosper. The latest software upgrade is hoped to strengthen its position in the "new normal" world, as players continue to flock to online poker sites both for enjoyment and competition.
Since the upgrade was launched, the feedback has been positive overall, but for those who have yet to check out the new features included in Unibet 3.0, Simpson is giving out the details below:
Redesigned Lobby with Tournament Duration
The new lobby now shows the predicted duration of each tournament. This new feature will greatly benefit the recreational players. With start and finish times on display, they can arrange their schedules accordingly and plan ahead as to what tournaments they will be playing and how much time they'd want to spend on them. Tournament selection will be much easier, and they can now make sure that their playing time won't be in conflict with their other schedules.
Table Themes & Customizations
You can now add your own personal style to the games you're playing by customizing table themes, designs, apparels, and your character.  You can come up with a color coding system for the tables you're playing so you can quickly distinguish the tournament you're playing, may it be PKO, your standard MTT, or your satellites.
Break Extension     
Players now have an extended break of up to six minutes, giving you much-needed time to multi-task while you're playing multiple tables. This is perfect for the MTT grinder who always chases time simultaneously doing things in their limited break window.
Unibet Available Via Mobile Browser
There have been issues recently in some countries where poker apps have been dropped from the app store.  If you're living in one of these countries, there's no need to worry as Unibet Poker can now be accessed via the browser.
Meaning, if you can't play through the Unibet Poker app, you can still continue the action by using your browser, so you'll have uninterrupted play on your phone or tablet. You can play all of the games that are also available on the Android and iPhone apps. Additionally, you can now play in portrait view, which means playing MTTs on Unibet Poker has become more convenient than ever.
These new features are accompanied by other slight changes and bug fixes all aimed at improving the overall experience of the players, recreational and professional alike.