Chad Willett Wins MSPT Meskwaki Main Event
Chad Willett emerged as the winner of the Main Event of the Mid-States Poker Tour Meskwaki and took home a first-place prize of $96,760. This could happen only after a thrilling and action-packed heads-up match against Rich Alsup, which lasted for nearly three hours. Prior to that, Willett had…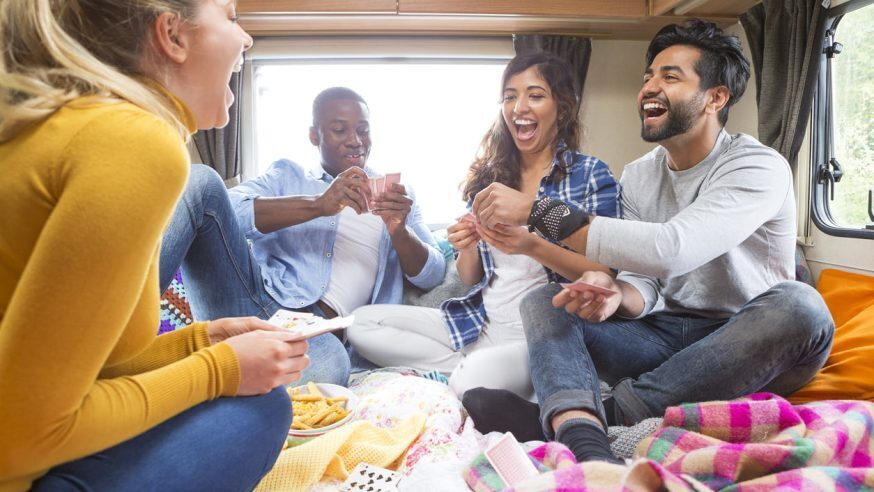 Chad Willett emerged as the winner of the Main Event of the Mid-States Poker Tour Meskwaki and took home a first-place prize of $96,760. This could happen only after a thrilling and action-packed heads-up match against Rich Alsup, which lasted for nearly three hours. Prior to that, Willett had to triumph over a field of 371.
When Harry Finnimore was eliminated in the third place, everybody was sure that Willett will win. He had a stack with 6.48 chips when the blinds were at 25,000/50,000/5,000. On the other hand, his opponent Alsup had only 905,000 chips in his stack. The next two hours Alsup fought a tough battle, double up thrice before he got really short stacked.
Click Here For Sites Still Accepting USA Player
Initially, Alsup won three pots for every one top that Willett won, and at the thirtieth level, he had a lead of 2-1. This is when things began to change for Alsup. When Willett limped in, Alsup raised to 300,000 and Willett responded with a call. When Alsup checked on a flop with a Jack of Hearts, a Nine of Diamonds, and a King of Diamonds, Willett placed a bet of 500,000. Alsup then bet all in with 1.5 million and Willett called with a Four of Hearts and King of Hearts. His hand turned out to be stronger and a short time later,  he emerged as the champion of the event.
As the champion and runner-up of the event, Chad Willette and Rich Alsup took home prizes of $96,760 and $53,756, respectively. The players who finished third, fourth, fifth, and sixth were Harry Finnimore ($33,436), Mario Hudson ($26,878), Joe Matheson ($21,144), and Robert Wittman ($17,381), respectively. The players who finished seventh, eighth, and ninth were James Livingston ($13,976), Rodger Johnson ($10,568), and Ryan Hohenstein ($7,167), respectively.
Many noted poker players such as Ben Wiora, John Reading, Mark Hodge, and D J Buckley could not finish in the cash. Mark Hodge, the leader of the MSPT Player of the Year race, had finished in the cash for six MSPT events earlier that day.
Early that day, Willett won a large pot while playing against Mario Hudson, which gave him a stack of 700,000 at the 20th level. Among the players who collected cash prizes were Ben Keeline, Mike Ross, Thao Thiem, Rob Wazwaz, Josh Reichard, and Matt Kirby.
Shortly after winnings, he said that he was relieved and happy that he had won against a large "field of grinders."