Chad Brown Memorial Charity Poker Tournament To Kick Off In New Jersey On November 3rd
The third annual Chad Brown Memorial Charity Poker Tournament will kick off in New Jersey on November 3rd. The charity poker tournament is being sponsored by PokerStars and will take place at the Resorts Casino Hotel in Atlantic City. The event will be hosted by poker pro Daniel Negreanu…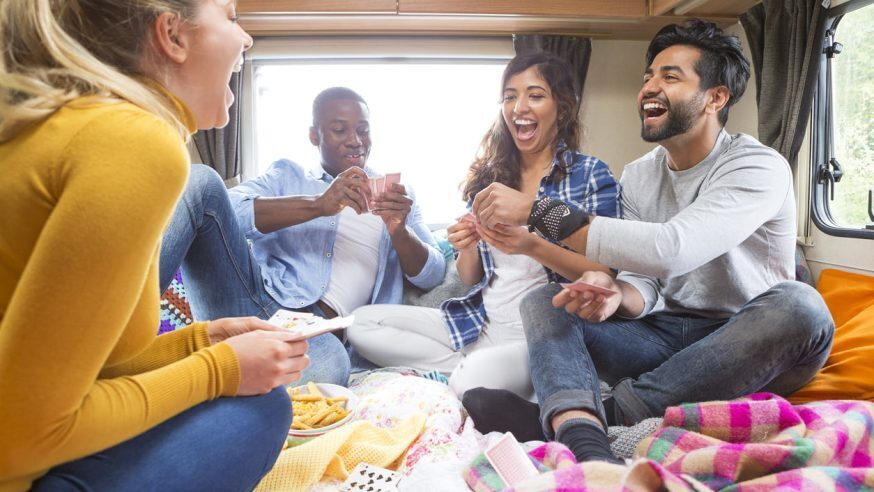 The third annual Chad Brown Memorial Charity Poker Tournament will kick off in New Jersey on November 3rd. The charity poker tournament is being sponsored by PokerStars and will take place at the Resorts Casino Hotel in Atlantic City. The event will be hosted by poker pro Daniel Negreanu who is considered to be one of the great poker players of all time.
In a statement, Jennifer Winter, a friend of Brown and co-ordinator for the charity event said "It's the first opportunity for Chad's East Coast friends who don't play in the WSOP to pay their respects. I'm a coordinator by trade, so planning these events seems like the natural thing to do to help honor Chad's memory. Working with PokerStars and being a part of their inaugural festival is something that would bring a smile to his face."
Click Here For Sites Still Accepting USA Player
The funds generated from this charity poker tournament will be donated to the T.J. Martell Foundation for Leukemia, Cancer and AIDS Research which also funds research for sarcoma cancer. The buy-in for the tournament is fixed at $200 and 50 percent of this amount will go to the T.J. Martell Foundation while the remaining 50 percent will go towards the prize pool. The late Chad Brown was a strong supporter of the foundation.
The Resorts Casino Hotel will donate $3,500 in memory of Chad Brown to the T.J. Martell Foundation. Brown was a very popular player on the poker circuit and had won more than $3.5 million in career prize money. He passed away in July 2014 at the age of 52 after batting a rare form of cancer known as liposarcoma.
The top prizes on offer at the Chad Brown Memorial Charity Poker Tournament include a WPT500 entry to any 2017 WPT500 events, a main event seat at the $5,000 PokerStars Championship Bahamas; a main event package to the $3,200 Players Poker Championship Aruba and a $500 VIP WPT Experience which is valid for televised events for Season 15.
Some of the other prizes include a WSOP School of Poker training session valued at $1,100; a subscription to LearnWPT.com valued at $228, a Rep Porter and Rick Fuller Poker Academy training course valued at $449, a Heartland Poker Tour Qualifier Package valued at $380 and a Gorilla Gaming home poker table valued at $952. There will also be merchandise from Run Good Gear to be won, PokerStars shirts and tickets to see Sully Urna from Godsmack perform a show on November 5.