Casino Operators Upset After UK Government Makes Major Changes To Gambling Tax
The UK gambling industry is in for a major shakeup as recent announcements confirm that gambling operators will have to shell out more taxes from next year. The announcement does not exactly come as a surprise as it was always on the cards after the UK Government decided to…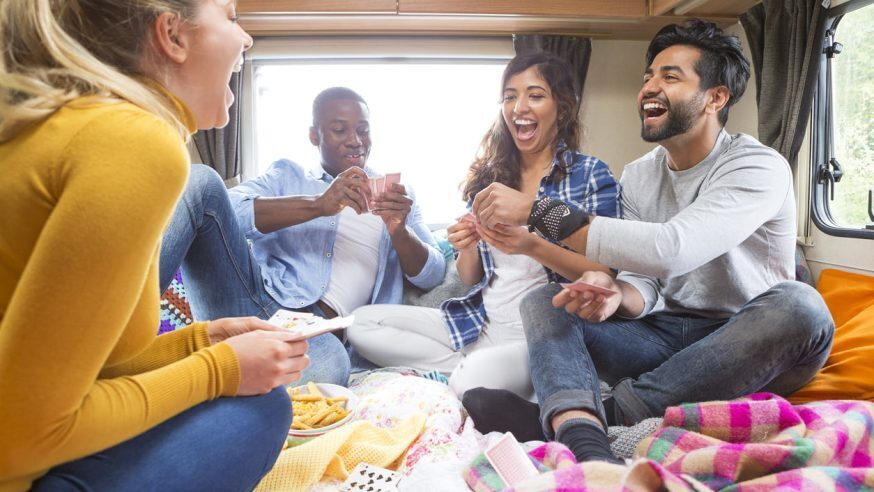 The UK gambling industry is in for a major shakeup as recent announcements confirm that gambling operators will have to shell out more taxes from next year. The announcement does not exactly come as a surprise as it was always on the cards after the UK Government decided to reduce the stake of fixed-odds betting terminals (FOBTs) from £100 to £2.
FOBT's reportedly provide more than 50 percent of gaming revenue for operators in the UK and the decision to massively cut back the stakes so significantly will majorly impact their revenue and thereby the government's gambling tax revenue as well.
The government had to come up with new ways of plugging that massive deficient in gaming taxes and operators were aware that they could end up paying more gambling taxes going forward. That will now be a reality and they are not very happy as they are getting hit from every side.
Increase in Remote Gaming Duty
The UK government is set to implement a 6 percent rise in Remote Gaming Duty (RGD) and push it from its current rate of 15 percent to 21 percent. The new gambling tax will come into effect from October 2019.  The move was announced by UK Chancellor Philip Hammond earlier this week as he delivered his 2018 Autumn Budget which also includes details of The Treasury's monetary policies and fiscal planning.
The increase in RGD will make up for tax shortfall which will result from the reduction in the FOBT stake. The Office of Budget Responsibility said the government is targeting £295 million in tax revenues by 2023-24.
New provisions will be added to the 2018/19 Finance Bill, eliminating the gaming duty requirement for casinos and easing the tax burden for sector incumbents. Licensed casinos in the UK will face new levies as the government looks to implement more industry directives.
Digital Services Tax Implementation
In addition to RGD rate changes, major casino operators in the UK will also need to gear up for a new tax possibly coming their way in the next two years.
Under new proposals, the global digital transaction market will face a new levy by April 2020 in the form of a Digital Services Tax (DST), which will be imposed on global digital firms carrying out transactions within the UK.
Enterprises with annual revenues of at least £500 million, £25 million of which coming from UK transactions will have to pay a DST rate which is set at a 2 percent. The government seeks to raise £1.5 billion from DST by 2022. Further details on the proposal will be provided through a consultation. If a global solution is reached before 2020, then this DST may never take effect.
Unwelcome Development
Andrew Goldstone and Victoria Howarth, executive partners at international law firm Mishcon de Reya said while the move to increase RGD rates is clearly aimed at raising government revenue, it is an unwelcome development for profitable companies in particular, who will also bear the brunt of the DST.
Changes to the gambling tax will affect a wider audience, but operators will appreciate the government's decision to provide extra time for consultation, given the complexities involved in preparing and designing systems and processes to adjust to the changes according to the lawyers.
The tax announcements will see the UK online gambling industry being hit by a massive £1 billion in taxes in the next five years. All this is being done to make up for the budget shortfall caused by reducing the maximum stakes on FOBTS. Estimates suggest that this move would result in lost tax revenues amounting to £270 million over five years.
FOBT Critics Raise Concern
Anti-FOBT campaigners are criticizing the government for postponing the FOBT curbs to 2019. Labour deputy leader Tom Watson said the delay will allow operators to earn an additional £900 million in revenue.
Watson said active campaigners, gambling charities, addicts and reformers have all been let down by the government by failing to deliver on its promises. They wanted the new policy on FOBTs to be implemented at the earliest but the government pushed it to 2019 in order to give UK operators a chance to prepare for the shortfall.
At this stage, it is too early to tell whether the changes will prove too much for UK gambling operators.