Casino Industry Donates Millions And Organizes Charity Tournaments To Aid Hurricane Relief Efforts
The casino industry is often portrayed as an evil to society because gambling opponents tend to highly the negatives such as gambling addictions, problems with debt and an alleged increase in crime rates without ever highlighting the positives that the casino industry brings to the table. During the last few…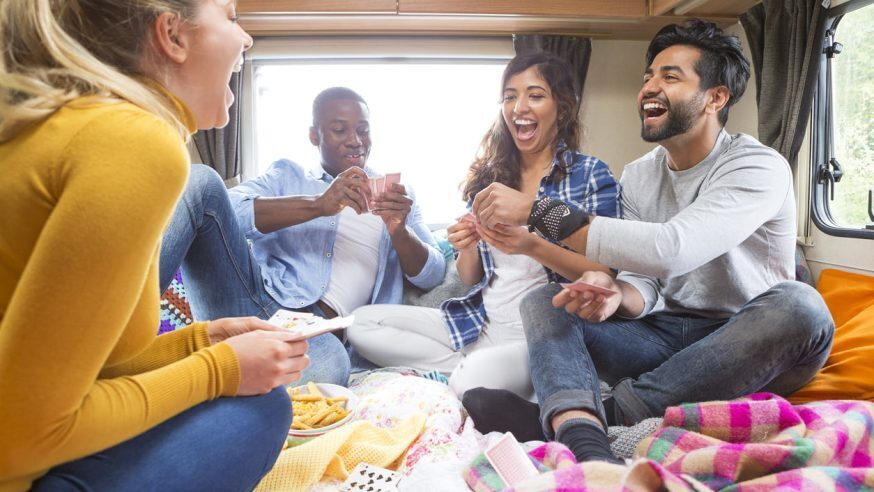 The casino industry is often portrayed as an evil to society because gambling opponents tend to highly the negatives such as gambling addictions, problems with debt and an alleged increase in crime rates without ever highlighting the positives that the casino industry brings to the table. During the last few weeks, casinos in the United States have pledged millions of dollars to help with hurricane relief efforts in Texas, Florida and Macau. Smaller casinos and poker clubs are hosting charity poker tournaments to help raise funds for hurricane relief efforts.
Hurricanes Devastate Macau, Texas And Florida
Macau was hit with the worst typhoon in over 50 years which caused immense damage to the city in late August. Macau was not prepared very well to handle a category 10 storm and as a result, massive flooding and loss of life occurred in the biggest gambling hub in the world.
Hurricane Harvey hit Texas, the biggest state in the United States and submerged a large number of locations, displacing millions of Texans and causing millions in damages to properties and businesses. Just as Hurricane Harvey ran itself out, weather reports emerged that Hurricane Irma was about to hit the state of Florida.
Hurricane Irma was the biggest hurricane to form in the Atlantic Ocean and came with a category 5 warning. It caused immense damage to the Virgin Islands, Saint Martin, Puerto Rico and the Bahamas before sweeping into Florida. More than 5.5 million people in Florida were evacuated and massive flooding and damage to property was recorded.
Recovery efforts have already commenced in Macau, Texas and Florida but it is going to take millions of dollars for things to return to normal. We list some of the casino operators and poker clubs that have decided to help with hurricane relief efforts.
Wynn Resorts Donates $7.5 Million
Wynn Resorts has a strong presence in Macau but no properties in Texas or Florida. The company recently announced that it will donate $7.5 million to hurricane relief efforts. Wynn Resorts stated that hundreds of their casino employees in Macau had lost their homes and many of their customers in Texas had also suffered immense damage to their businesses. Wynn Resorts has pledged $3.75 million to Macau and another $3.75 million to Texas to help with the restoration process.
Wynn Resorts has also launched a volunteer program in Macau where its casino employees will donate their time to help with a city clean up and other relief efforts. The company will focus on helping the financially disadvantaged in Texas.
Global Poker Hosts Charity Tournament On September 17
Global Poker an online poker company that offers services in the United States had a number of its online poker players call on the company to aid with relief efforts. As a result, the company will host a special 'Global Poker – Hurricane Harvey and Irma – Charity Tournament' on September 17 to raise cash to help with hurricane relief efforts.
Global Poker has decided to give 50 percent of the buy-in to the American Red Cross Relief Appeal while the remaining 50 percent will go to the prize pool. In addition to this, Global Poker will also donate $20 towards every player registration and the total amount will also be given to the American Red Cross.
Indiana Casinos Offer Free Play For Donations
Indiana Grand Racing & Casino in Shelbyville and Hoosier Park Racing & Casino in Anderson set up a 'donate & get' campaign to help with hurricane relief efforts. The campaign offered players free play in exchange for donations up to $20. The money raised will be used to assist with animal welfare as hundreds of animals have been displaced by the floods.
Dover Downs Hotel & Casino Assists With Supplies
The Dover Downs Hotel & Casino in Delaware started collecting supplies in the aftermath of Hurricane Harvey. The casino teamed up with Dover International Speedway and asked people to donate non-perishable items, baby supplies, personal hygiene products and animal supplies that would be very useful with recovery efforts. Dover Downs also donated a number of boxes of toiletries, towels and bottled water which were then transported to Texas.
The casino industry in Macau and America are continuing to raise funds and support recovery efforts till things return to normal in Macau, Texas and Florida.