Card Manufacturer Gemaco Denies Wrongdoing In Phil Ivey $9.6 Million Edge Sorting Case With Borgata
The on-going legal battle between Atlantic City's Borgata Casino and Poker Hall of Famer (PHoF) Phil Ivey has continued to see twists and turns as the Borgata seeks to recover $9.6 million which it paid out to Ivey over a period of four baccarat sessions which took place in 2011. …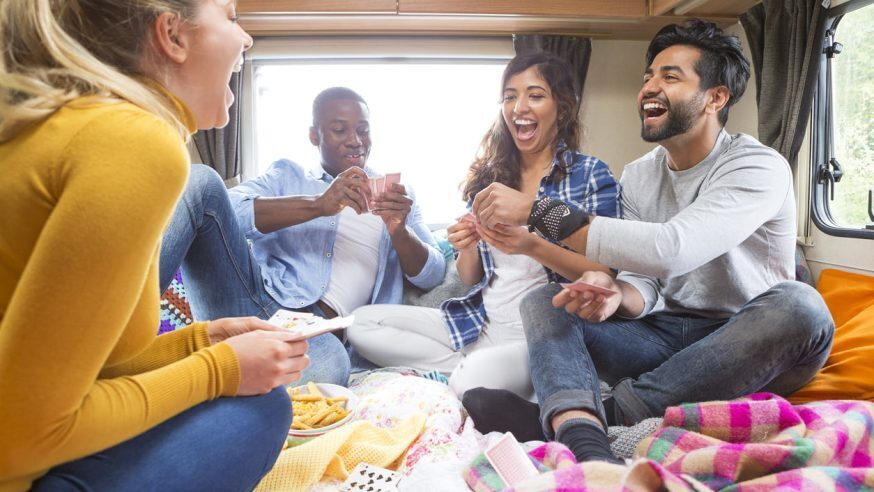 The on-going legal battle between Atlantic City's Borgata Casino and Poker Hall of Famer (PHoF) Phil Ivey has continued to see twists and turns as the Borgata seeks to recover $9.6 million which it paid out to Ivey over a period of four baccarat sessions which took place in 2011.  The casino has accused Ivey and his playing partner Cheng Yin Sun of resorting to 'edge sorting' or card counting which is an unfair method of gaining an advantage over the competition.
The Borgata took Ivey to court in 2012 and accused of him of fraud which Ivey denied. The poker player who has won 10 World Series of Poker (WSOP) bracelets admitted to resorting to edge sorting but said he wasn't cheating but using a high level of skill to manipulate a defect in the cards and use it to his advantage. Ivey argued that this could not be done by a casual poker player and required a lot of skill.
Defective Cards From Gemaco
Ivey had purposely requested that a Gemato 8 deck shoe of purple cards be used during his baccarat sessions and the casino was happy to oblige. US District Court Judge Noel Hillman ruled in late 2016 that both the Borgata and Phil Ivey had entered into an arrangement to profit at the expense of each other and that 'trust' was a misplaced sentiment in this regard. Judge Hillman dismissed Borgata's claims of fraud but the casino hasn't given up trying to recover the funds.
The Borgata has also gone after card manufacturer Gemaco in its bid to recover the $9.6 million stating that Ivey was able to take advantage of the casino because the 8 deck shoe of purple cards was not perfectly cut. The Kansas based company fired back by claiming that it had signed an agreement with the casino in 2011 limiting its liability from gaming losses and also claimed that the Borgata should know that it was impossible to cut a perfect deck of playing cards.
Gemaco Denies Allegations
Gemaco defended itself in its filing stating that cards with asymmetrical patterns do not have any problems and are used on a daily basis at casinos all over the world. Gemaco also claimed that the Borgata is now trying to recover its losses by pursuing legal action against the company because it has failed to recover any money from Phil Ivey so far. Gemaco said that it would not accept the $9.6 million in losses because it did nothing wrong.
The Borgata which is owned by MGM Resorts International hit back at Gemaco towards the end of September after filing a 34 page order. Phil Ivey will have to wait till Borgata and Gemaco sort out their differences and find a mutual solution as a US judge has said that Ivey's appeal against the Borgata could only be entertained after the case between the Borgata and Gemaco came to a conclusion.
Ivey has also been involved in a similar case of edge sorting with the Crockford Casino in London but lost the case as the courts ruled in favor of the casino. Ivey has appealed the ruling and so far there have been no legal repercussions for the card supplier at the Crockford casino.
Sun Could Manipulate Any Deck
Gemaco has also highlighted the fact that Ivey's playing partner Cheng Yin Sun had claimed that her edge sorting skills was so advanced that she was able to detect defects in multiple card brands, which meant that any deck of cards from any company could have been exploited and was not a major factor in the case. Gaming laws allow up to 1/32 of an inch of a playing card's surface to be imperfect and according to Gemaco its deck of cards used by Ivey and Sun fell within this stipulation.
The legal tussle between Borgata and Gemaco could carry on for a long period of time and Ivey will have to wait patiently. Should the courts decide to rule in favor of Gemaco, it would also mean a victory for Ivey and will most likely allow him to retain the $9.6 million that he won.