California Tribe Launches Radio Ad against PokerStars and Amaya
There is no chance of California passing an online poker bill this year simply because there is no chance of the state's powerful Indian tribes coming to a consensus regarding the language of the online poker bill. Recently, the Viejas Band of Kumeyaay Indians launched a radio…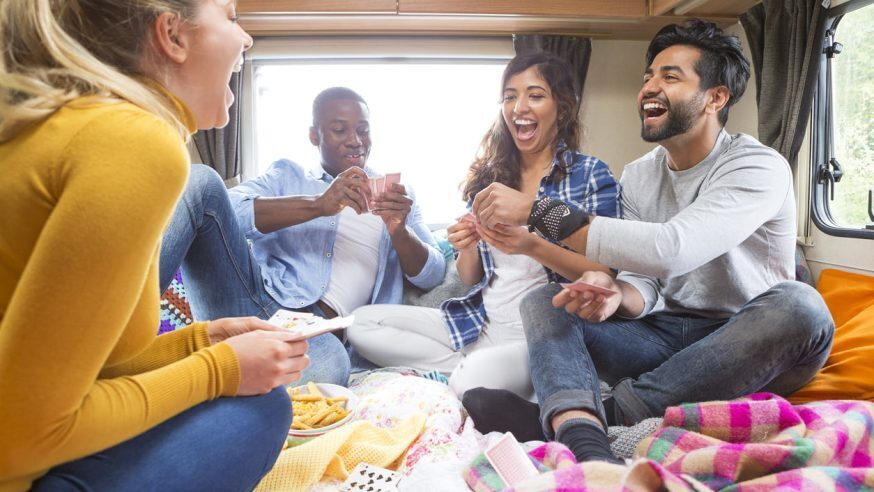 There is no chance of California passing an online poker bill this year simply because there is no chance of the state's powerful Indian tribes coming to a consensus regarding the language of the online poker bill.
Recently, the Viejas Band of Kumeyaay Indians launched a radio ad campaign presenting PokerStars and Amaya, its parent company, in a negative light.
Click Here For Sites Still Accepting USA Player
Shortly before the launch of this campaign, a coalition of tribes demanding an online poker bill without a bad actor clause clashed with a coalition that demanded a bad actor clause and called it an "obstructionist."
The radio ad gave reasons why PokerStars shouldn't be allowed to operate in California, touching upon its settlement deal with the US federal government, during which the online poker room had not admitted to any wrongdoing. It also provides information about the AMF investigation of Amaya's trading practices, including the company's acquisition of PokerStars. Finally, it urges listeners to oppose the licensing of PokerStars in California's newly regulated online poker industry.
The ad's tone is similar to those of a letter written to lawmakers in March 2015, opposing AB 167, which proposed the licensing of PokerStars in California. The letter was signed by the coalition headed by Viejas.
The only difference is that the ad does not stop at criticizing PokerStars, but extends it to the parent company Amaya, which was not mentioned in the letter of March 2015.
The ad suggests to lawmakers that online poker legalization in California is a controversial issue and that any action related to it could have unfavorable results. If lawmakers get this message, it will be very difficult to convince them even if the two coalitions agree to reach a consensus. The ad also gives the message that various stakeholders in the state's online poker industry are not united and lack trust in one another.
Meanwhile, two online poker hearings are scheduled in Assembly. The first one will be held on June 24 at 1:30 p.m. and will be titled "Informational Hearing: 'The Legality of Internet Poker – How Prepared is California to Regulate It?" The second one will be held at 1:30 p.m. on July 8, during which the pros and cons of AB 167 and AB 7 will be discussed.
Considering the fact that AB 167 and AB 7 are contradictory in nature, only the hearing of July can reveal if there is any chance for online poker legalization in the state.