Cali Horse Racing Industry Throws Support Behind Online Poker Bill AB 2863
The push to move forward with AB 2863, an online poker bill introduced by Assemblyman Adam Gray continues to gain momentum as the California Horse Racing industry has thrown its support behind the bill, a week before the Assembly Governmental Organization Committee meets to discuss the bill. The…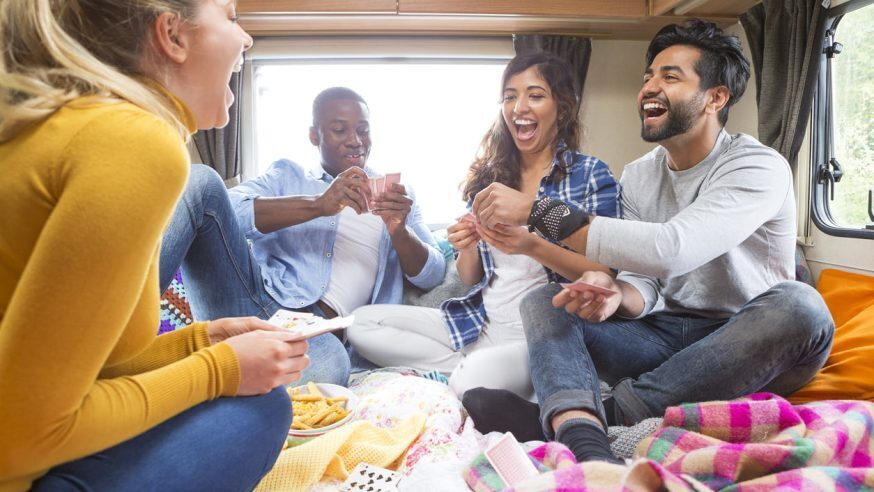 The push to move forward with AB 2863, an online poker bill introduced by Assemblyman Adam Gray continues to gain momentum as the California Horse Racing industry has thrown its support behind the bill, a week before the Assembly Governmental Organization Committee meets to discuss the bill.
The California horse racing industry sent across a letter to Assemblyman Adam Gray and highlighted its support for the bill and the legalization of the online poker industry in the state. Gray who is the chairman of the committee and co-lead sponsor of AB 2863 stated that the horse racing industry also outlined a few requirements that the bill must address.
Click Here For Sites Still Accepting USA Player
Cali's horse racing industry wants to ensure that it receives $60 million in annual revenue from the state and pointed out that any association or company that stops offering live racing should not be eligible to benefit from the fund. The letter also highlighted the fact that while the horse racing industry has opted out from being a participator in the online poker industry; it was not ruling itself out from being a future operator in the state's online gambling industry or offering online betting on the horse racing industry.
The letter was signed by a number of key stakeholders in the state's horse betting industry including the California Authority of Racing Fairs, the Thoroughbred Owners of California, California Thoroughbred Breeders Association, Del Mar Thoroughbred Club, CA Teamsters Public Affairs Council, Jockeys Guild, California Throroughbred Trainers, SEIU California and Los Alamitos Racing Association.
The letter to Assemblyman Gray also highlighted the fact that California is currently the only major horse racing state that prevents its industry from offering any kind of casino games or receiving a share of the slot machine revenue. By preventing the horse racing industry from taking part in any other form of gaming, a financial imbalance has been created especially when compared to markets such as Maryland, Florida and New York.
AB 2863 has been amended in the past to ensure that the language used was neutral and impartial to all parties. The new language has emphasised that "the bill would become operative when criteria are established by statute addressing involvement in Internet betting prior to the state's authorization of Internet poker pursuant to its provisions."
The first meeting on online poker bill AB 2863 is scheduled to take place on April 27 in Room 4202 of the State Capitol.