Caesars to Host Online Games for Delaware Lottery
The New Jersey Division of Gaming Enforcement (NJDGE) has permitted Caesars Interactive Entertainment to host online games on behalf of the Delaware Lottery as per the terms of an agreement, the first of its kind, signed between the two states. Online poker players hope that…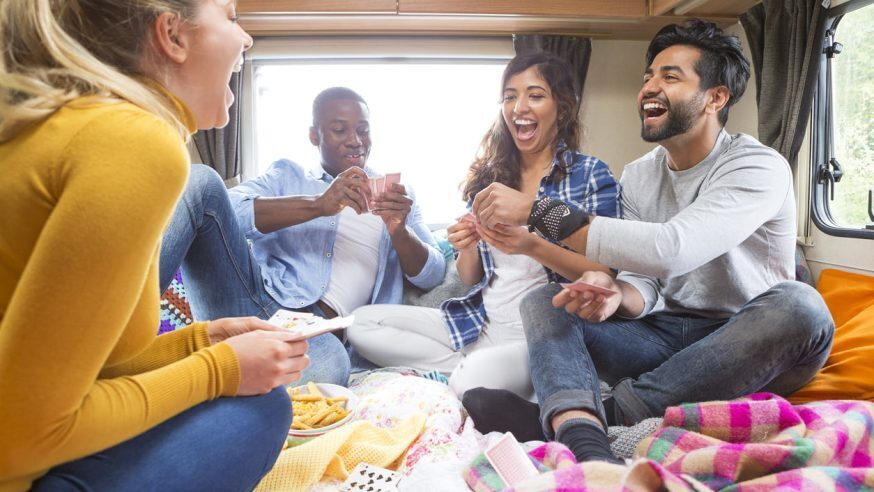 The New Jersey Division of Gaming Enforcement (NJDGE) has permitted Caesars Interactive Entertainment to host online games on behalf of the Delaware Lottery as per the terms of an agreement, the first of its kind, signed between the two states.
Online poker players hope that the two states will next sign a liquidity-sharing compact. However, the above-mentioned agreement is simpler than an interstate liquidity-sharing compact.
Click Here For Sites Still Accepting USA Player
According to this agreement, Caesars Interactive will host games for the Delaware Lottery on its Atlantic City data center, and Delaware-based gamblers can then gain access to these games.
A formal announcement about the agreement was made only three days after it went live because officials wanted to make sure that everything was in working order. The focus is on offering a collection of new online casino games to Delaware players.
Marco Ceccarelli, the senior vice president of Caesars Interactive, said: "We are happy to do our part assisting regulators in New Jersey and Delaware and appreciate their progressive and innovative work to help continue to grow and push the regulated online gaming market forward in the United States."
Agreements of this nature are good for the US online gambling industry as they enable gambling companies to share data storage and software. Poker would benefit the most from these agreements simply because it can survive only if there is a huge player pool. Online poker rooms will die if there aren't enough players to keep the games going.
Delaware, a sparsely populated state, is finding it difficult to get enough players for its poker tables. As a result, the state's online poker figures are quite low, and the industry generated only $28,158 in July, the third-lowest revenue figure after online gambling sites went live in the state in Nov 2013.
The state has tried to solve this problem by signing an interstate liquidity-sharing compact with Nevada. Thanks to this agreement, Nevada's WSOP.com and Delaware's online poker rooms share a common player pool. In spite of this, Delaware's online poker revenue figures haven't picked up.
A similar compact between New Jersey and Delaware will benefit the game more. PokerScout.com shows that New Jersey's 888 and WSOP.com get an average of 170 players to its cash game tables while the online poker rooms in Delaware and Nevada get an average of 160 players. If New Jersey signs an interstate liquidity-sharing compact with Delaware, the player pool is bound to get doubled.