Caesars Develops New Strategy to Keep Men Out of Ladies-only WSOP Event
Some male poker players have been consistently crashing into the ladies-only World Series of Poker (WSOP) event held in Las Vegas. WSOP spokesperson Seth Palansky said, "Usually they are obnoxious and disrespectful. It's usually a man who probably doesn't have a mother … some men are disgusting, unfortunately."…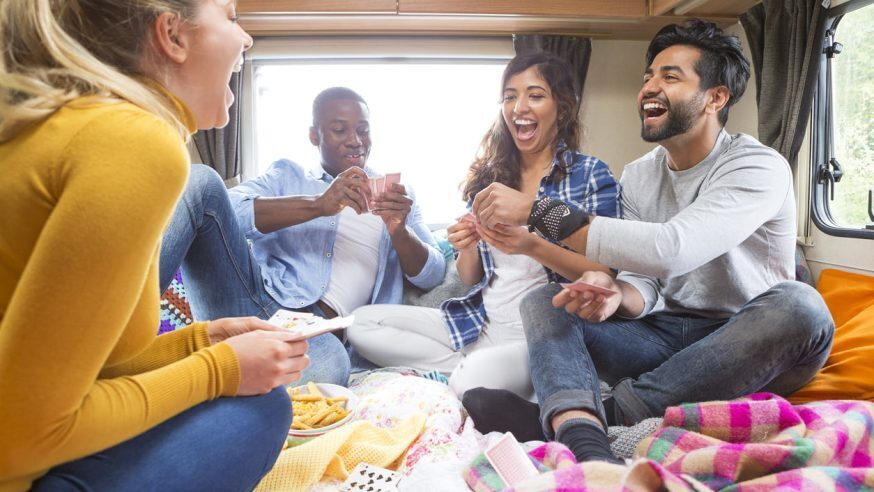 Some male poker players have been consistently crashing into the ladies-only World Series of Poker (WSOP) event held in Las Vegas. WSOP spokesperson Seth Palansky said, "Usually they are obnoxious and disrespectful. It's usually a man who probably doesn't have a mother … some men are disgusting, unfortunately."
Click Here For Sites Still Accepting USA Players
Caesars Entertainment, which runs the WSOP, does not have any legal power to prevent male poker players from buying into the Ladies No Limit Hold'em Championship, the only ladies-only WSOP event. WSOP officials have therefore thought of a new strategy to discourage men from crashing into the event. They have decided to increase the buy-in to the event from $1k to $10k, but only for male poker players. WSOP officials have based their new strategy on a 2011 Nevada law, which "allows women to enjoy reduced prices on drinks, food, and entertainment at restaurants, nightclubs, and casinos."
Around 95 percent of over 230,000 players who are expected to take part in WSOP 2013 are men. Approximately 1000 female poker players are expected to take part in the Ladies NL Hold'em Championship, which has a prize pool of $200k.
The WSOP launched a ladies-only poker tournament in 1977 for the benefit of the girlfriends and wives accompanying male poker players. Palansky said that this gender-restricted event served the purpose of making the WSOP more attractive than ever, and today, it gives female poker players a chance to win WSOP bracelet without having to compete with men.
Speaking to Pocket Fives during an interview held in 2012, female poke player Linda Johnson said, "They don't need the World Series of Poker Ladies Event because the ladies can't compete. They need it because of the atmosphere." Adding that the ladies-only event played a major role in shaping her poker career, she said, "In open events, I'm not interested in hearing about sports, what happened at Sapphire the night before, or the cocktail waitresses, which are often topics that come up."
But other female poker players feel that a ladies-only poker event is unnecessary. Annie Duke says, "Poker is not like tennis. Men are not mentally stronger than we are, so it makes no sense to separate it out. If there were a men's-only event, people would be encouraging women to play."
Participation in the ladies-only event had gone down possibly because of men crashing into the event. Palansky expresses hopes that the new strategy will attract more ladies to take part.