Bryn Kenney Takes Down Aussie Millions Main Event for A$1,272,598
The 2019 Aussie Millions has come to a close and Bryn Kenney will not forget his Main Event win which brought him A$1,272,598 in prize money. The American poker pro topped a field of 822 entrants and took down this year's record-breaking Main Event to take his career prize money…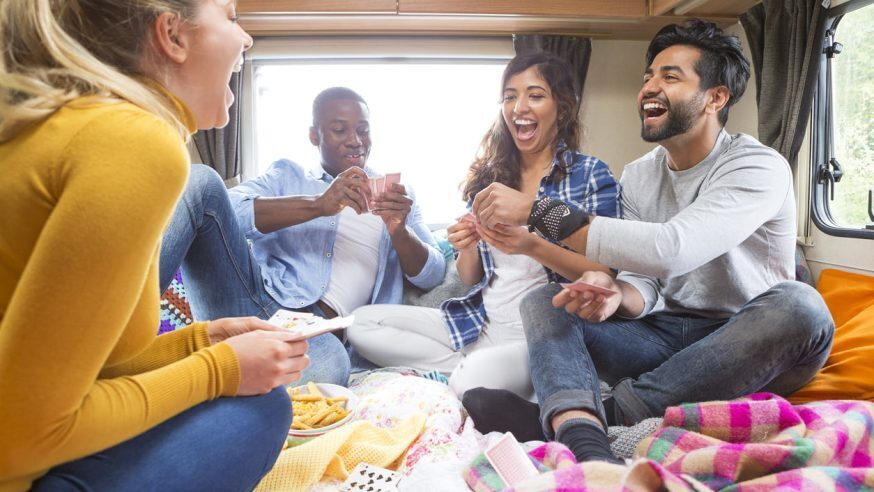 The 2019 Aussie Millions has come to a close and Bryn Kenney will not forget his Main Event win which brought him A$1,272,598 in prize money. The American poker pro topped a field of 822 entrants and took down this year's record-breaking Main Event to take his career prize money to a total of $26.6 million to put him in 9th place on the All Time Money List.
Kenny came into the final table short-stacked, but he stayed in the game after scoring two doubles during the early action. He was joined at the final table by Australian Andrew Hinrichsen and fellow American Mike Del Vecchio and went on to score another double.
Kenny, Hinrichsen and Del Vecchio agreed to a three-handed deal with Kenny ending up getting the lion's share of the prize. Kenny also took home the Aussie Millions Main Event trophy and the prestigious ANTON Jewelry bracelet.
Del Vecchio walked away with A$1,272,162 for his second place finish while Hinrichsen won A$1,097,739 for finishing third. Two more Australians were among the final table finishers, with Clinton Taylor clinching the 4th spot for A$483,000 and Matthew Wakeman taking 5th place for A$380,300.
Final Table Action
Throughout the final action, Kenny had always maintained he wouldn't go into a deal unless he was going to win. He felt that if he ended up making a deal it would signify that the tournament was already a done deal. Kenny has played high stakes poker before and the experience paid off for him big time. He knew that his final two opponents had not played for this much money before and this worked in his favour in the end.
Del Vecchio, Kenny and Hinrichsen were initially playing it out, going through more than 100 hands of three-handed play. The pay jumps were big – the first and third place had a nearly A$1,200,000 difference.
After the break, the trio decided to look at the numbers which eventually handed Kenny the top prize. The champ said he's had bigger wins than this year's Aussie Millions Main Event, but he really enjoyed the experience, getting to know a lot of players and taking pictures during breaks. Kenny said that's how poker should be – it should be more about having a good time.
Bitter Sweet Victory For Del Vecchio
Second-place winner Del Vecchio was the chip leader at the final table and was keen on going all the way and winning, given the fact that he finished in 5th place at the 2018 Aussie Millions Main Event. However, it wasn't to be and the second place finish was a bittersweet victory for him.
Aussie Hinrichsen Wins Over $1 Million
For Hinrichsen, victory hasn't sunk in yet. The Australian didn't expect to fare so well at the Main Event and win a pile of money. Without a deal, the three players could have battled it out till the end and the third place prize would not have cross the $1 million mark. The deal between the three players ensured that the third place payout would be around A$400,000 more which allowed the Aussie poker pro to record his biggest career payout and now push his winnings to more than $2.1 million and put him in the 16th spot on Australia's All Time Money List.
Aussie Millions – Best Tournament In The World
The 2019 Aussie Millions Main Event was a great finish to the tournament as it saw a record turnout. The Aussie Millions continues to be one of the most popular poker tournaments throughout the world and Bryn Kenney was full of praise saying it's the best tournament stop in the world every poker player should come and check out.
Kenney would go on to say after his Main Event win that the victory had still not sunk in. He said that while he has had some outstanding wins in his career, he usually does not take a lot of time to think about them or celebrate them and that is because he can be very harsh with himself.
He is looking to change that with the 2019 Aussie Millions Main Event win as he plans on taking a short break from poker, relax and enjoy the fact that he has had a great start to 2019.