Doyle Brunson Becomes World Poker Tour Ambassador
A Year of Big Deals The World Poker Tour is under new ownership, though most of the poker world doesn't know who is actually behind Element Partners, which purchased the company one year ago. But whoever it is, they are ready to build a team of WPT ambassadors that is…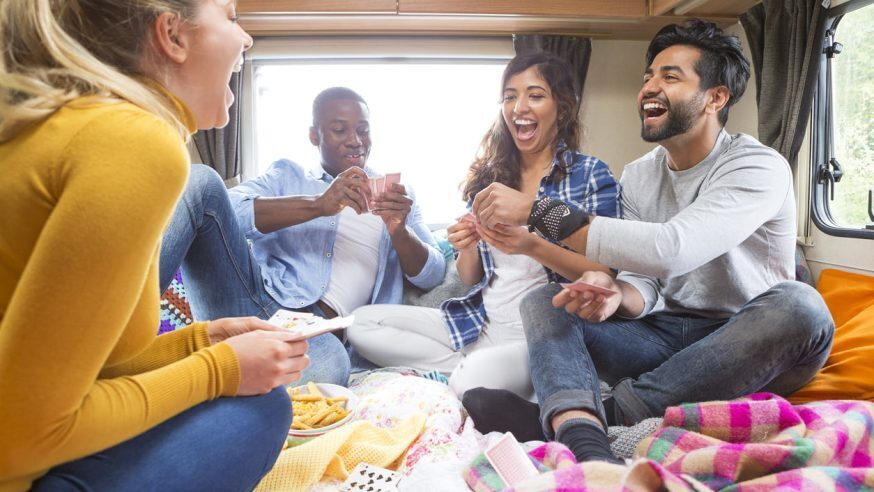 A Year of Big Deals
The World Poker Tour is under new ownership, though most of the poker world doesn't know who is actually behind Element Partners, which purchased the company one year ago. But whoever it is, they are ready to build a team of WPT ambassadors that is one of a kind.
The team is such a unique one, including a celebrity DJ, two cash game poker players who vlog and host meet-up games (MUGs) everywhere they go, and now the most famous name in poker.
Less than one month ago, the WPT made news by signing Andrew Neeme. We noted the newsworthiness of that sponsorship deal, especially because of the person who joined the WPT as an ambassador in April, Brad Owen. Owen and Neeme have been hosting MUGs together for years now, and they both vlog and run the same poker streets, so to speak.
The initial 2022 ambassadorship was noteworthy because of the global recognition that comes with Steve Aoki. He is a DJ, entrepreneur, music producer and collaborator, fashion fan-and-sometimes-designer, and philanthropist. A man of many talents, who also plays poker, has already been an interesting part of the World Poker Tour, as they've partnered to run contests and even to award several people the chance to play with Aoki and friends at his mansion in Las Vegas.
Now, the WPT is adding the Godfather of Poker, the infamous Doyle Brunson, to its lineup of ambassadors.
We are proud and honored to welcome The Godfather of Poker, @TexDolly to the WPT family!

He brings his legendary legacy as a member of the Poker Hall of Fame and the WPT Champions Club to the WPT ambassador roster.

🔗Read more: https://t.co/0Lp4n3zetn pic.twitter.com/HrmgpVtKB3

— World Poker Tour (@WPT) June 21, 2022
Years of Mutual Admiration
The last time that Doyle Brunson represented a company wholeheartedly, it was his own online poker site called Doyle's Room. Brunson is generally not the type of person to wear just anyone's logo.
The World Poker Tour is different, though.
Brunson has been participating in WPT events since its first seasons. Brunson has been an avid fan of WPT tournaments but also friends with many of the staff and management at the company.
In fact, interestingly, Brunson was so familiar with the World Poker Tour that he caused a bit of a situation back in 2005. The company went public in 2004, and nearly one year later, Brunson and a team of financial backers submitted an unsolicited bid to buy WPT Enterprises for $700 million. The cash deal offer sent WPT shares up by around 50%. When the WPT responded publicly to the offer, they noted that it lacked detail and failed to identify Brunson's co-investors. That took the deal off the table, and Brunson's team didn't pursue it further.
Prior to that, Brunson had final tabled the WPT World Championship at Bellagio in 2003 and won the WPT Legends of Poker Main Event at the Bicycle Casino in Los Angeles in 2004. And later in 2005, months after the buyout offer, he final tabled the WPT Five Diamond Poker Classic.
The WPT has also incorporated Brunson's name in a few tournaments at its Las Vegas stops through the years. The Bellagio's Festa Al Lago became the Doyle Brunson North American Poker Championship, and all of that transformed first into the Five Diamond, then the Doyle Brunson Classic Championship and finally the Doyle Brunson Five Diamond World Poker Classic.
All of this to say that the WPT and Doyle Brunson have a long history together.
Official Ambassador
This week, the World Poker Tour announced that Brunson is the latest WPT Ambassador. CEO Adam Pliska reiterated the importance of their longstanding relationship. He commented:
"Doyle has been a part of the World Poker Tour from the very beginning. I was there for his WPT Legends of Poker victory in 2004 when he joined the WPT Champions Club, and to also be here to welcome him to the WPT family after all this time feels surreal."
Brunson's role, it appears will be to help promote the WPT but also participate in promotions. He will be hosting meet-and-greet opportunities at various points on the WPT schedule.
Jumping Right In
Brunson had not been planning to play much of this year's World Series of Poker, which is happening now at Bally's and Paris Las Vegas. He hadn't been playing many tournaments at all in recent years. But with the recent spread of Covid-19 among players at the WSOP, he noted that he would stay away because there are unvaccinated people living in his home.
looks like covid is everywhere at the WSOP. I'm gonna have to miss some tournaments I wanted to play but there are 2 unvaccinated in my house.

— Doyle Brunson (@TexDolly) June 11, 2022
After this WPT announcement, he decided he will at least play the WSOP Main Event. Perhaps he will also consider playing the Poker Hall of Fame Bounty tournament at the WSOP on July 10 as well.
I probably am going to play the main event, hoping the covid has died down a little.

— Doyle Brunson (@TexDolly) June 21, 2022
In addition, Brunson is participating in a unique event this weekend in Las Vegas. The World Poker Tour Foundation is partnering with the Aoki Foundation to host Neon Future Science, a science-based experience that will feature art and speakers, the latter discussing scientific advances. All of this is directly tied to Aoki and his philanthropy.
The weekend will also host a poker tournament, and three people are scheduled to highlight participation: Lynn Gilmartin, Tony Dunst, and…Doyle Brunson.
https://twitter.com/LynnGilmartin/status/1538216269085700096?s=20&t=tHmyWe7rQqKfEWa4Zrdisw