British Columbia Launches Crackdown On VIP Gamblers With Emphasis On Asian Gamblers
British Columbia (B.C) has had to deal with allegations of money laundering and criminal activities increasing at its casinos during the last few years. The gambling industry in B.C generates billions of dollars each year for the province and government data show that during 2014-2015, a total of $2.3 billion…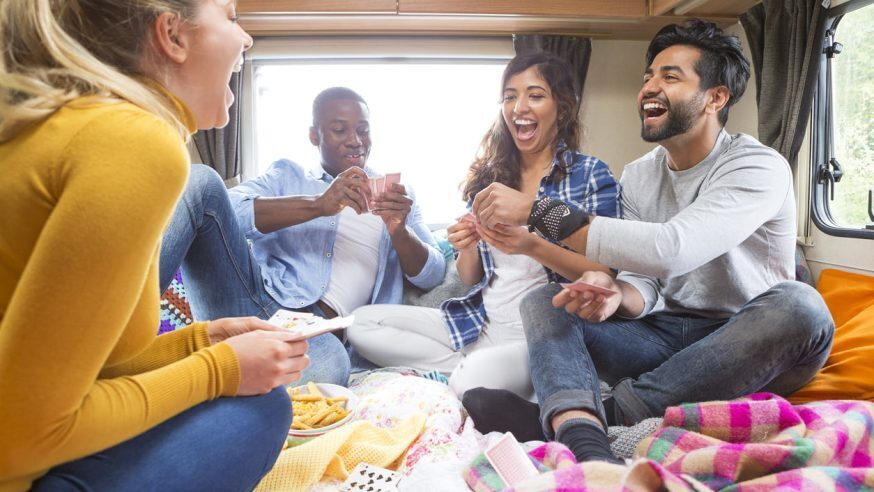 British Columbia (B.C) has had to deal with allegations of money laundering and criminal activities increasing at its casinos during the last few years. The gambling industry in B.C generates billions of dollars each year for the province and government data show that during 2014-2015, a total of $2.3 billion was generated in gambling revenue.
B.C has legalized 17 casinos and also has 18 community gaming centres that attract thousands of gamblers everyday and has millions of dollars flow through on a daily basis. During the rule of the previous Liberal government, money laundering allegations surfaced and the government at that time ordered an internal investigation to be launched.
Internal Investigation Confirms Money Laundering
Peter German, the ex-deputy commissioner of the Royal Canadian Mounted Police was tasked with the responsibility of leading the investigation and preparing a report, detailing what was found and making recommendations to address potential risks. German and his team carried out an extensive investigation into B.C's gambling industry and found that money laundering and criminal activities were taking place at the casinos.
German submitted a report in September to the current NDP government and highlighted that Asian VIP gamblers in particular need to be placed under observation as they were reported to be the main players involved in money laundering. German is expected to submit his final report by March 2018.
Macau Crackdown Could Have Pushed VIP Gamblers To B.C.
Macau, the biggest gambling hub in the world launched a massive anti-corruption drive at the start of 2014 and targeted VIP gamblers who were suspected of money laundering at Macau's casinos. Beijing wanted to clean up Macau's casino industry and targeted Chinese VIP gamblers who were traveling to Macau to convert their dirty money into clean money.
These Asian VIP gamblers accounted for more than 50 percent of Macau's Gross Gaming Revenue (GGR). When the anti-corruption crackdown was launched, the VIP marketing segment collapsed in Macau and casino operators lost more than $100 billion in 2014 as VIP gamblers preferred to avoid Macau's casinos. The Macau VIP crackdown continued into the latter part of 2016 before easing up.
Chinese VIP gamblers who avoided going to Macau travelled to countries where gaming regulations were less stringent. It is quite possible that a number of these high-rollers had travelled to British Columbia and used the casino industry to wash their money.
B.C. Gaming Regulator To Implement Two New Regulations  
The internal report recommended two regulations to curb money laundering and the gaming regulator has confirmed that it will implement both regulations at the earliest. The Gaming Policy and Enforcement Branch (GPEB) will now require all B.C. casinos to collect personal and financial information from any player who is betting more than C$10,000.
Casinos will now be required to ask for identification proof, get the customers banking details and also get information on their source of funds. If the same customer carries out another high value transaction, the casino will have to increase its scrutiny and get more information.
The second recommendation is that GPEB increase accountability at each casino by appointing a gaming overseer. The GPEB has confirmed that it will start hiring or employees who will then be trained and placed at all B.C casinos. There will be an emphasis placed on finding new employees who can speak Mandarin, given the fact that the report points out that Asian gamblers are involved in money laundering activities.
In a statement, B.C. Attorney General David Eby said "Our government has made clear the urgency around addressing issues of money-laundering at B.C. casinos, and we will ensure these first two recommendations are not only implemented as soon as possible, but enforced on the ground".
B.C Government Accepts Potential Decline In GGR
These two recommendations are enough to scare VIP gamblers away from B.C.'s casinos and the government is aware of the potential decline in GGR. Casino operators in the province depend heavily on the VIP gaming segment and this could have a major impact on their business.
However, the government decided that it had no option but to proceed with the crackdown on VIP gamblers as it wants to ensure British Columbians that there its casinos are protected from money laundering and criminal activities.