Black Friday Hits China After Beijing Bans Online Poker Apps And Social Media Activity
Black Friday is back—this time in China. According to the announcement of the Ministry of Culture, all mobile apps offering Texas Hold'em Poker and other poker games—play money games included will be banned throughout China from June 1. On top of the mobile apps ban, all promotions of poker and…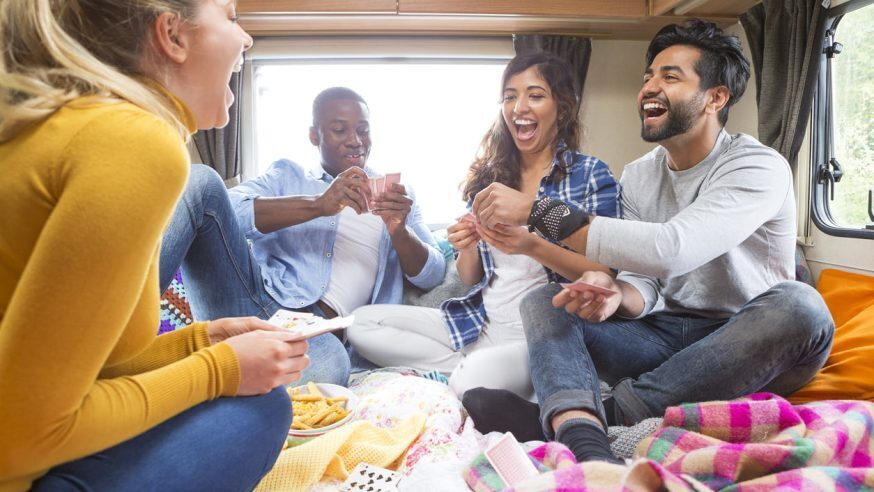 Black Friday is back—this time in China. According to the announcement of the Ministry of Culture, all mobile apps offering Texas Hold'em Poker and other poker games—play money games included will be banned throughout China from June 1. On top of the mobile apps ban, all promotions of poker and poker events will be banned from all social media channels.
Legal framework for the new ordinance has yet to be ironed out and released, but the Government is very clear that the ban will be enforced. In fact, poker apps have already started shutting down and the Chinese government has asked the App Store, Google Play and the WeChat store to take down all poker-related apps from their stores.
One of the first ones to take down their app was Tencent, owner of WeChat, which is the number one chat application in the country. Tencent is also the operator of the Chinese franchise that promotes WSOP brand and they have since taken down the Chinese WSOP app. They have also blocked access to poker-related discussions on their WeChat site.
Chinese Poker Operators Will Take A Hit
China's Boyaa Interactive, the company behind the popular Texas Poker and Boya Dezhou Poker titles in the country, will be one of the operators that will be severely hit by the ban since more than 70 percent of their revenue comes from poker social-gaming offerings.
Boyaa just recently filed its 2017 Annual Report, boasting of good numbers following its successful Boyaa Poker Tour in the fourth quarter of 2017. They called the success of their tour a step into increasing awareness about poker and their brand, which will help them become an "internationally recognized poker game competition brand." Their hopes are now crushed since all of their poker apps and offerings will be shut down in China. Their share prices have already declined by 12 percent during the first day of the crackdown.
The news has devastated not only the Chinese poker-playing community, but the whole poker community around the globe, since Asian poker tours heavily relied on the Chinese market.
In a statement, Stephen Lai, managing director of the Hong Kong Poker Players Association, said "Now, with the alleged policy change, there will be no 'play money' poker in China, and you can't talk about poker on social media. Chinese players won't have a chance to practise, and they won't get to know about legal poker events around Asia. Poker has gone back to square one in China."
Reason For Crackdown Still Unclear
In terms of legality, there really isn't any clear-cut law that states Chinese residents are not allowed to play online poker for fun. But the Chinese government has been notorious for censoring and blocking certain websites and apps, when they deem that these websites or apps are not appropriate for their people.
Recently, China's CCTV News ran an exposé on the alleged real money gambling aspects that are tied into these supposed social poker apps. The exposé revealed that many use these poker apps to run illegal gambling activities. This could be one of the reasons for the crackdown on social poker apps, much like in the case of Black Friday in the US.
In response, Ourgame, which owns and operates the World Poker Tour, promised to examine its poker offerings and correct as necessary once the new regulations are rolled out. In a statement posted on their website, Ourgame said that the company will respond to the state's "National Fitness strategy" by promoting top-level intellectual sports like chess and card games, and ensuring a healthy and fair game environment.
Black Friday In The US
Black Friday hit the US poker industry back in 2011. Black Friday is the day the indictment was unsealed on the federal criminal case of the United States v. Scheinberg, wherein the three largest online poker operators Full Tilt Poker, PokerStars, and Cereus were alleged to have violated the Unlawful Internet Gambling Enforcement Act (UIGEA) and engaged in bank fraud.
Ever since Black Friday, many poker websites and brands have struggled to bring back poker into the country. Online poker is banned throughout the US and only Nevada, New Jersey, Delaware and Pennsylvania have so far lifted the ban on online poker. The wounds of Black Friday have yet to fully heal and the US poker market is still in recovery mode.