Bilzerian Plays Liar's Poker with Presidential Candidate Rand Paul
Poker player Dan Bilzerian may become a hero in the poker gaming community thanks to his closeness with Senator Rand Paul, the presidential candidate. Although miles apart in the way they choose to live their lives, both are fond of poker. Posts on several social networking sites show them…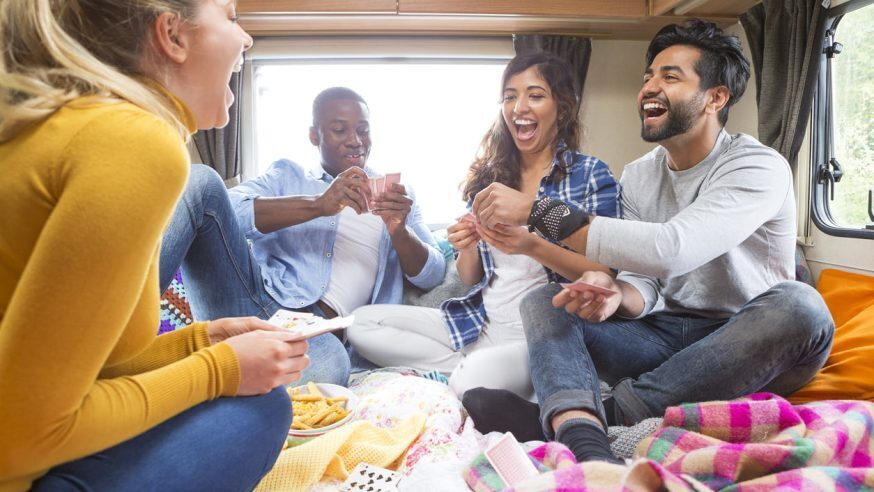 Poker player Dan Bilzerian may become a hero in the poker gaming community thanks to his closeness with Senator Rand Paul, the presidential candidate. Although miles apart in the way they choose to live their lives, both are fond of poker. Posts on several social networking sites show them having a game that cannot actually be called poker although it bears a striking resemblance to Texas Hold'em.
Click Here For Sites Still Accepting USA Player
Bilzerian recently posted an image of the two holding $100 bills on Instagram. Later, Kaitlan Collins of Daily Caller obtained more information about the game when she got hold of the two trading bluffs in Liar's Poker in a video uploaded on Snapchat. The association between the two is not only sufficient to attract the media, but also spells some significance for the poker gaming industry.
Several poker players may recoil from Bilzerian in horror, but the player has thousands of people following him on social networking sites. An association with Bilzerian may benefit Paul greatly. Paul may have associated with him willingly and consciously in order to attract younger Americans. His move to play a game of Liar's Poker with Bilzerian may bring Paul closer to US poker fans, especially those who are opposing the Restoration of America's Wire Act (RAWA).
Although the next presidential elections are a long way off, Paul's association with a poker player may increase the game's profile and give credibility to the poker gaming industry.
Recently, Paul stated that he doesn't favor a blanket ban on US online poker and opined that the game should be left alone. His comments, coupled with facts that he is against the RAWA and its supporters, may change the way the public views the game.
Bilzerian may have been attempting to repair his public image by pairing with Paul. Ever since the unfavorable incidents of 2014, he had been trying to win back the heart of the public by heaving giving to charity.
The event, in which he played Liar's Poker with Paul, was recently hosted in his house in Hollywood and featured exclusive prizes, giraffes, and celebrities. The funds raised at the event were diverted to brain research.
Liar's Poker is not exactly poker. It challenges players to bluff their opponents with the serial numbers on notes. The numbers are then traded on bids, the goal being to convince opponents that the bid is not more than the sum total of the serial numbers on all their notes.