Bill Perkins Stops Negreanu-Polk Game After Alleging Polk Broke Rhe Rules
The heads-up grudge match between Doug Polk and Daniel Negreanu on November 18 was stopped following a thrilling bout earlier in the week, which saw Polk back in the lead by $75,000. However, in the middle of the latest session, both players had to consult an "arbitrator" to make sure…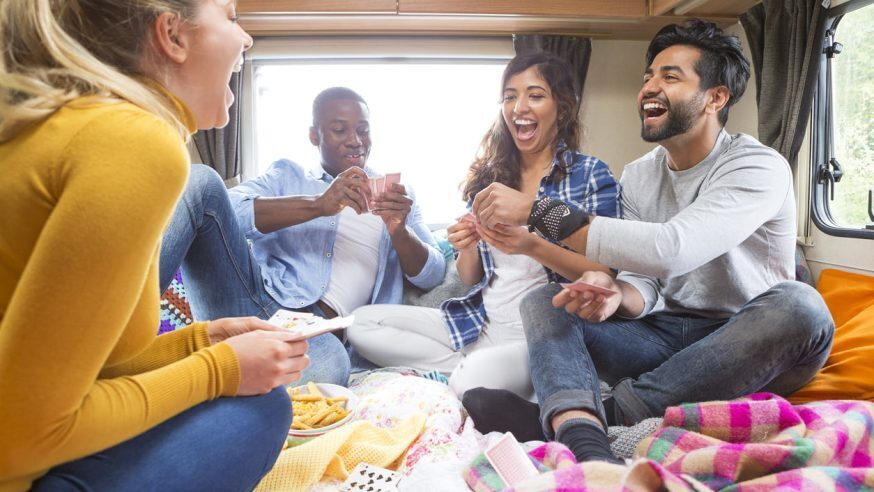 The heads-up grudge match between Doug Polk and Daniel Negreanu on November 18 was stopped following a thrilling bout earlier in the week, which saw Polk back in the lead by $75,000. However, in the middle of the latest session, both players had to consult an "arbitrator" to make sure they were playing within the rules.
Polk and Negreanu opted to deal with the situation privately, but the matter eventually made it to Twitter, courtesy of hedge fund manager Bill Perkins.
Bill Perkins' Accusations
The issue revolved around Doug Polk's study methods and whether or not they were allowed under the agreed-upon rules of the match. The matter became known to the public after Bill Perkins tweeted that the match was delayed over a "disagreement" between both players over the rules. The poker-playing businessman appeared to suggest that Polk entered hand history into a database for frequency analysis, something that violates the Nevada regulations, and also goes against WSOP.com rules.
Polk Responds
Polk, who was obviously irked by Perkins' accusations, also took to Twitter to explain his side. The American poker pro denied that he imported hands into a software or database, and argued that he only opened up the client to manually make notes on how often his opponent folded his button. He claimed that no hand history or automation of any sorts was involved.
Polk also said he and Negreanu dealt with the matter in private and sought the help of another poker pro to rule on the situation. That player was Run It Once founder Phil Galfond. Subsequent tweets by Polk reveal that the issue in question was regarding data mining, and what practices are allowed under the rules.
After careful review of WSOP.com's rules and TOS, Galfond ruled that manual tracking or compiling data is allowed, provided no hand history would be transcribed into a database, and that the process would not involve automation.
Both Polk and Negreanu agreed on this, and everything was made clear, which is why Polk has been left wondering why Perkins brought the matter over to social media when it was already sorted. Polk ended his tweet by saying Perkins' accusations were the most "nit pricky bitch s**t" he's been involved in.
He said Perkins was completely out of line with his mischaracterization. The hedge fund manager is betting on Negreanu to win the grudge match at 10 to 1 odds. In his tweet, he said the Poker Hall of Famer is being put at a disadvantage, as far as the use of hand histories are concerned. He later apologized to Polk.
Negreanu Clarifies Things
Negreanu provided some clarity to the issue by posting a seven-tweet thread. The six-time WSOP bracelet winner said he and Polk have amicably resolved the matter, and agreed that Polk's methods did not violate any rules. He went on to say that the match resumed immediately after they've reached a resolution, with the help of Galfond.
Apparently, there was a misinterpretation of the TOS language, in that Negreanu initially thought that players are not allowed to manually track frequencies, and that covers collecting or compiling data from the client. When Polk said that he was doing the actual thing in a few spots, both players sought the help of Galfond to make sure they were playing within the rules.
Negreanu said there was no accusation from his side against Polk and confirmed his opponent did not do anything wrong. The Canadian poker pro also added that he also had the option to perform manual tracking if he wanted to.
Negreanu Back In The Lead
Session 7 ended with Negreanu regaining the lead, booking his biggest win yet. Both played 591 hands, with Negreanu winning $222,832. Meaning he is now ahead of Polk by $155,206. They'll meet again on Nov 19 and 20 for the 8th and 9th sessions. The heads-up grudge match involves two tables of $200/$400 No-Limit Hold'em, played across 25,000 hands, but the player on the losing end after 12,500 hands may decide to quit the match.