Betsson Defies Norway iPoker Suspension And Takes Legal Counsel
Betsson and its sister sites remain accessible in Norway, despite an order from the country' gaming regulator Lottstift for them to pull out of the Norwegian market. Betsson, Betsafe, Nordicbet, Norgesautomaten, and CasinoEuro have been ordered to exit the country for breaching gaming laws. Betsson, through its strategic communications…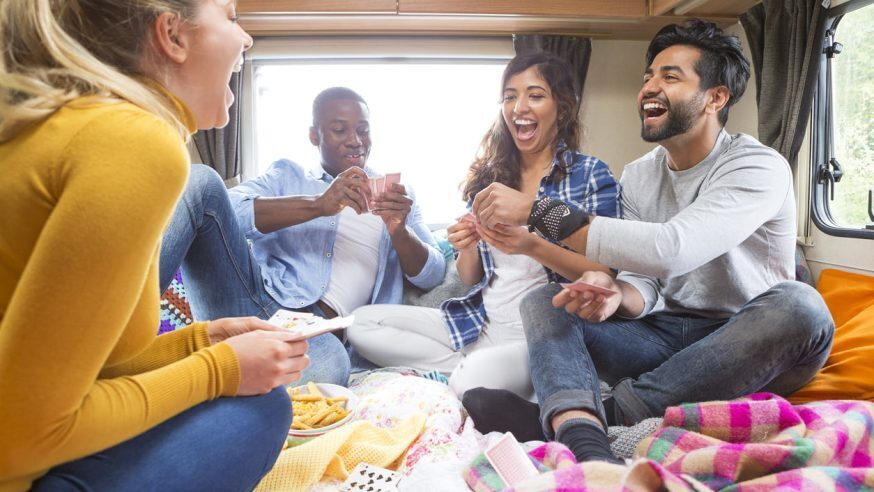 Betsson and its sister sites remain accessible in Norway, despite an order from the country' gaming regulator Lottstift for them to pull out of the Norwegian market. Betsson, Betsafe, Nordicbet, Norgesautomaten, and CasinoEuro have been ordered to exit the country for breaching gaming laws.
Betsson, through its strategic communications manager Marianne Liljekvist, said that it will remain active in Norway as it seeks advice from its legal counsel regarding the shutdown order.  All five sites operate under BLM Group Ltd, a company licensed in Malta.
On July 1, Lottstift sent a letter to BLM Group, informing them that they needed to cease offering services to Norwegian customers as it's a breach to the country's Lottery Act and Gambling Act. The company was also warned that it would face "coercive fines" if it fails to withdraw from the market within three weeks. Such massive fines will not be imposed as punishment, but as a way to enforce compliance, the regulator said.
Liljekvist confirmed that they're aware of the situation and is currently consulting with their legal counsel but Betsson will continue to cater to local players for the time being.
Legal Inconsistencies Create Confusion
Norway does not generally prohibit online poker, provided that Norwegians are playing the games on a locally-licensed platform. An operator needs to be authorized by the country's gaming regulator before it can offer its services to local players. Therefore, any online site operating in the country without a license from Lottstift is considered illegal.
A gambling monopoly regime is currently in place in Norway, with only the state-owned Norsk Tipping being granted a license to run online games. However, no online poker games will be on offer.
This is where things get complicated as operators licensed by the Malta Gaming Authority, such as BLM Group, have a right under EU free-trade laws to offer their services across Europe. If this is to be followed, then Betsson and its sister sites are not violating anything.
However, Lottstift maintains that internationally-based operators are also covered by Norway's gaming laws when their products and services are specifically aimed at local customers.
BLM Group allegedly committed this violation when it ran online and TV promotions using Norwegian symbols. Liljekvist did not issue any comment on this matter, but she said the ongoing clash between EU free trade regulations and Norway's own gambling laws is causing all the trouble. In fact, Betsson and its sister sites aren't the only ones being hit with a similar shutdown order.
Kindred Group Hit With Similar Order
Unibet Poker's parent company Kindred Group was also ordered to cease its operations in Norway in 2019. Four Kindred brands, Unibet, Storspiller, Bingo, and Maria Casino were also accused of operating in the country without a license, enticing local customers through marketing materials that featured the local currency, as well as Norwegian ambassadors.
Kindred Group argued that it's allowed to offer its gambling services in Norway as it is licensed and has headquarters in Malta. The company appealed the cease and desist order to the Ministry of Culture and the Lottery Board, but the appeal was rejected. Kindred pledged to continue to fight its case and has refused to leave the market, with the sites in question still remaining active.
Kindred Group and the BLM Group are in a very much similar situation. Both are licensed by the MGA and believe that they're operating in Norway in accordance with EU free trade laws.
While Norway is not part of the EU, it is still associated with the Union because of its membership of the European Economic Area (EEA). But Lottstift's stance is clear – sites operating without license and targeting loyal customers are in violation of its gaming laws, and in situations like this, the regulator believes the country's laws should prevail.
With the three-week deadline looming, will Betsson eventually decide to leave the market or will it launch an appeal just like what Kindred did? According to Liljekvist, it's too early to comment on Betsson's next steps. Everything will mainly depend on the outcome of their consultation with the lawyers.