Barcelona Becomes Europe's Poker Capital
Poker tournaments have become very popular in Barcelona, a place that is witnessing a poker boom ever since the game was legalized twelve years back. The city now attracts the best poker players from all over the world and has become second only to Las Vegas in poker…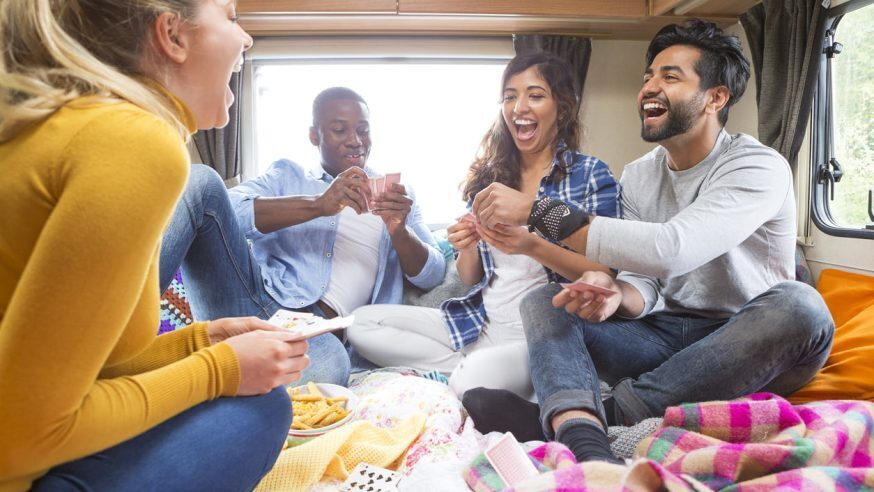 Poker tournaments have become very popular in Barcelona, a place that is witnessing a poker boom ever since the game was legalized twelve years back. The city now attracts the best poker players from all over the world and has become second only to Las Vegas in poker popularity.
After legalizing poker, the city lost no time in shaping itself as the European capital of poker. This weekend, a field of 93 players started playing the European Poker Tour (EPT) Super High Roller Tournament, an event that began with stakes of £36,000 or €50,000.
Click Here For Sites Still Accepting USA Player
Barcelona is hosting as many as 71 poker tournaments this year, which means that the above-mentioned tournament isn't the only one to be hosted in the city. The poker events in Barcelona are expected to attract as many as 4,000 poker players from 150 countries all over the world. The city aims to become the first city outside America to host the World Poker Tour (WPT) events.
Catalonia legalized the game only in 2003.
Casino Barcelona Manager Jose Luis Cernuda said: "For almost 15 days the best players in the world converge on Barcelona to transform the city into the poker capital of Europe. For us, it is the biggest event of the year and it showcases the city of Barcelona to the world."
Located in the basement of Hotel Arts, Casino Barcelona is not that glamorous a venue for a major poker tournament. But players do not mind as it is located beside the sea and gives them an opportunity to enjoy long walks on the beach.
Barcelona, Monaco, Dublin, Prague, and Malta will host EPT events till 2017. The city was specially selected as it is one of the few cities in Europe that can hire as many as 250 dealers in the shortest possible time. Casino Barcelona is capable of doing this because it runs a school for dealers and offers a course comprising 200 hours of practice and 300 hours of theory.
EPT President Edgar Stuchly said: "Barcelona has been a fixture on the EPT schedule since the very first season and its popularity is demonstrated by the increase in player numbers each year."
Barcelona attracts a large number of international events because of its excellent climate, location, and cuisine. The most lucrative event the city has ever hosted is the Mobile World Congress, which attracted 93,000 participants who spent €436 million in four days.