Australia Has The Unenviable Record Of Having The Most Number Of Gamblers
Latest figures released by the Queensland Government Statistician's Office show Australians wagered around $209 billion in 2016-17, a 0.7 per cent increase from the previous year. Australia has the distinction of being the number one country in the world in terms of having the most number of gamblers in…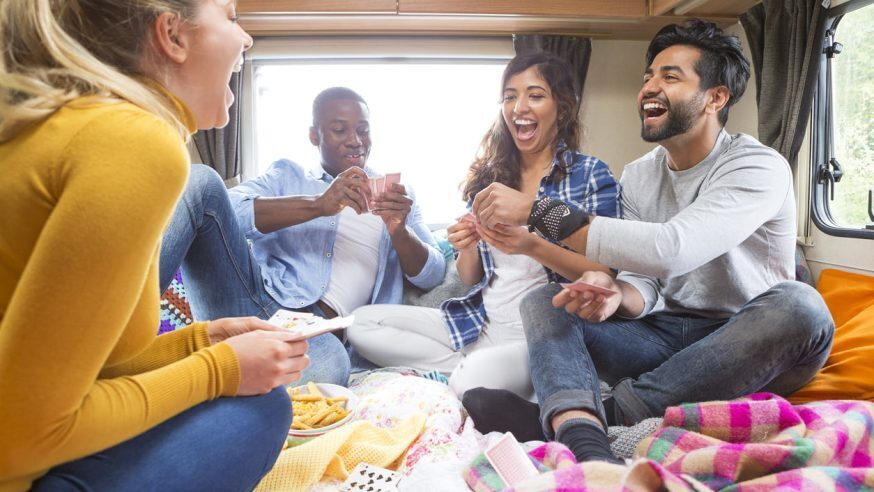 Latest figures released by the Queensland Government Statistician's Office show Australians wagered around $209 billion in 2016-17, a 0.7 per cent increase from the previous year.
Australia has the distinction of being the number one country in the world in terms of having the most number of gamblers in the world with losses of $23.7 billion – significantly higher than Singapore, which is in second-place. This is equivalent of $1,251 being lost for every person living in Australia who is over the age of 18.
Racing and Sports Betting On The Rise
The newest report, published this month also shows sports betting and racing have seen the biggest increase, with Australians betting nearly $11,000 per person. With betting and racing seeing a 15 percent and 7 per cent increase respectively on the amount of money lost, they are Australia's fastest-growing gambling categories at the moment.
Pokies and casinos still top all gambling areas in terms of money wagered and lost. Australians are pumping in around $168 billion through electronic games, casinos and lotteries – collectively losing $17 billion. That equates to $894 per person for everyone who is over 18 in Australia. The figures come as the Spring Racing Carnival is well on its way to the country. The Caufield Cup is set to kick off this weekend.
These results come out of some comprehensive data which has been gathered for the past 34 years and released each year providing analysts in Australia with a detailed picture of the gambling landscape in Australia.
The people suffering vast amount of losses are mostly problem gamblers, said Dr Kate Fennessy, clinical lead at St Vincent Hospital's Gambling Treatment Program in Sydney. Australians bet and lose more than any other citizens in the world.
Most are spending just 20 bucks on the spring racing carnival, while others only buy a lottery ticket – but there are people who are willing to spend as much as $1,000 on one bet according to Dr Fennessy.
Dr Chris Hunt, a clinical psychologist at the University of Sydney's Gambling Treatment and Research Centre, revealed around 35 per cent of his clients are having horse and sports betting problems with one patient losing half a million dollars in one year.
More Australians Getting Into Mobile Gambling
Australia has also seen an increase in the number of people addicted to mobile gambling, according to Dr Hunt. Majority of mobile gamblers are young men who find it extremely easy to download a sports betting app on their mobile phones or tablets and then place wagers while on the move.
Many of these problem gamblers soon burn the money they have on sports bets and then start taking out loans to fund their sports betting and horse racing craving.
Advertising Plays Key Role
Both Dr Hunt and Dr Fennessy agree that aside from changing demographics, advertising has also partly contributed to the shift in Australia's betting patterns. Dr Hunt is underlining the continuous cross-promotion happening between gambling and sports. Major sport organizations in Australia such as the NRL, AFL and Cricket Australia are being sponsored by huge gambling firms. Sporting telecasts are being littered with gambling ads as part of the sponsorship deals.
Dr Fennessy is also ringing alarm bells on the availability and promotion of betting in sport. She said it would be nice if people can watch sport and not necessarily place a bet.
This month, the Sydney Opera-Everest Cup saga sparked an uproar among locals and anti-gambling campaigners. Racing NSW decided to advertise the racing event and use the world heritage landmark to promote the same. The plan went through despite opposition from Opera House Chief Executive Louise Herron.
Australia's Gambling Culture
For the past few years, Australians have been regarded as the worst gamblers on the planet and the reasons for this might be hard to figure out. But one thing's clear – Australians love to gamble. Gambling has long been ingrained on the Australian culture and will likely endure in the coming years.
With the gambling sector contributing huge sums to the Australian government, helping to generate jobs and boosting the country's tourism and economy, time will only tell if harsher laws and stricter gambling restrictions will ever be put in place in Australia.