Australia Bans Online Poker After Senate Approves Interactive Gambling Amendment Bill 2016
Most of the major online poker operators in Australia pulled out of the market as they expected the proposed Interactive Gambling Amendment Bill 2016 to be approved by the Senate. The Australian Online Poker Alliance (AOPA) put up a brave front and campaigned hard with support from Senator David Leyonhjelm…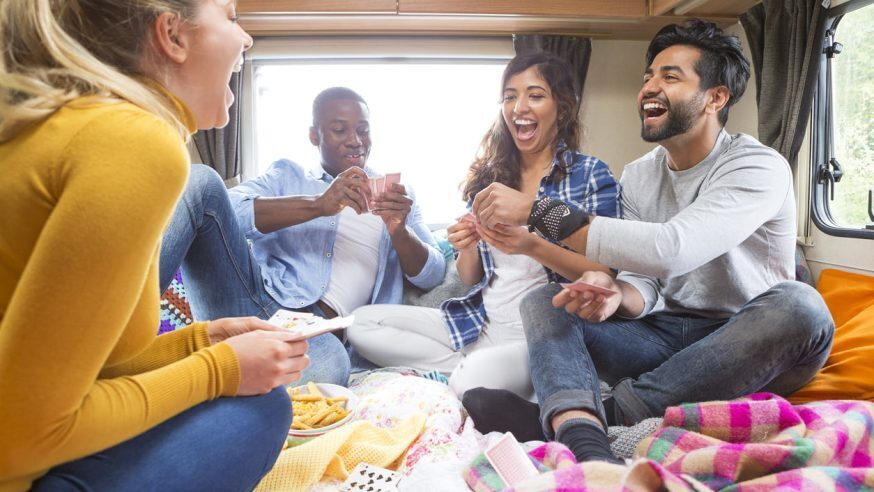 Most of the major online poker operators in Australia pulled out of the market as they expected the proposed Interactive Gambling Amendment Bill 2016 to be approved by the Senate. The Australian Online Poker Alliance (AOPA) put up a brave front and campaigned hard with support from Senator David Leyonhjelm to stop the bill from being passed.
AOPA Campaign Fails To Stop Ban
When the AOPA realized that they were not going to succeed in stopping the bill from being approved, they tried to make an argument for online poker to get an exception from the bill. The AOPA recently met with Senators to put forward their views and share vital stats to back their case for having a legalized online poker industry in Australia. The Senate committee were expected to document all of the arguments as well as compile all feedback received from the public and present their findings to the Senate by September 21.
However the Senate did not wait for the report to make a final decision on the Interactive Gambling Amendment Bill 2016. The Senate approved the bill last week and banned online poker operators from providing online poker services down under. The ban will be felt by the 130,000 online poker players in Australia as they will now have to look elsewhere to play a game of online poker.
Illegal Operators Could Target Australian Players
There are many online poker players in Australia who make a living playing online. The ban effectively stops them from having a career and will force them to find another profession. That is precisely what online poker pro Oliver Gill, who is a key member of the AOPA fears. Gill said that online poker players in Australia will now be forced to move over to illegal online poker websites and expose themselves to risk and possibilities of fraud.
Gill said that a number of countries have tried in the past to ban online poker and the results have been disastrous. He said the void created by the exit of reputed online poker operators will be filled by unscrupulous operators such as Lock Poker who cheated thousands of online poker players and left them hanging as they had no re-course since they were playing at an illegal online poker website.
In a statement, Joseph Del Duca, the president of the AOPA said "The Australian poker community should be very proud of how they have held themselves through the campaign. We have rallied together as a strong community. The inquiry has received so many submissions from people who want to save our game that they haven't been able to keep up with the work load."
AOPA Will Still Fight For Online Poker
The AOPA president continued to remain positive and asked online poker players to not lose hope and continue to fight for their rights. Del Duca said it would have been nice of the Senate to have waited to review the September 21 report before making a final decision on the bill. Nevertheless, the AOP would continue its campaign to educate and push for online poker to be legalized in Australia.
There is a sliver of hope for online poker to be made legal in Australia. There were a number of Senate members who acknowledged that there was a strong case for online poker to receive an exception to the amendment bill because the game wasn't based entirely on chance. The assistance director of online gambling – Department of Communications and the Arts Andrew Verdon stated that games like slot machines and roulette were based completely on chance, online poker did involve a mix of skill and chance, thereby making a better case for being exempted from the ban.
If the Senate does have a change of heart after reviewing the September 21 report, the AOPA will then have to work closely with the government to put in a place a new bill that would allow online poker to be legalized in Australia. That process could take a number of months as a new online poker bill will have to be proposed and approved along with new online poker regulations. For now, online poker players in Australia will either have to move out of the country to play or make the transition to live poker tournaments.