Atlantic City Gaming Revenues Will Not Suffer From Pennsylvania Gaming Expansion
Atlantic City's gaming revenues have suffered significantly during the last decade and have fallen from $5.6 billion in 2006 to around $2.3 billion in 2016 as a number of casinos in the gaming hub have been forced to shut down due to a drop in gross gaming revenues (GGR) which…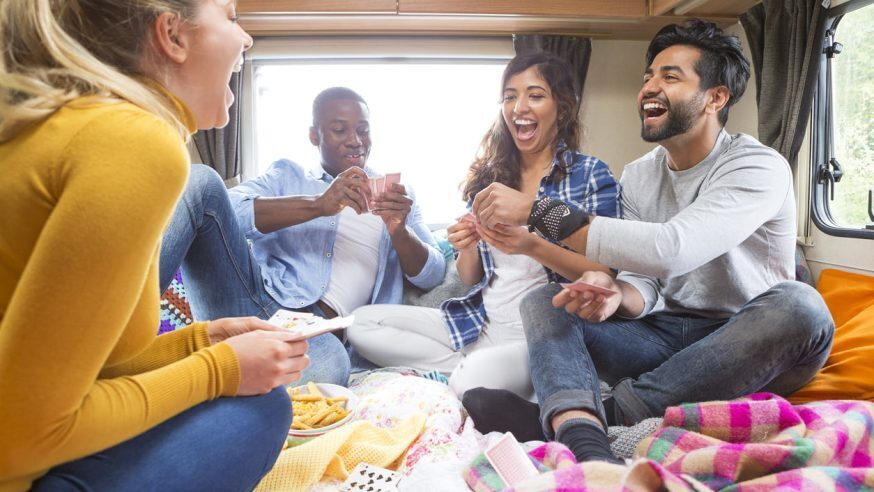 Atlantic City's gaming revenues have suffered significantly during the last decade and have fallen from $5.6 billion in 2006 to around $2.3 billion in 2016 as a number of casinos in the gaming hub have been forced to shut down due to a drop in gross gaming revenues (GGR) which was brought about by a sluggish economy and gamblers spending less at the tables.
Things have turned around in the last 6 months for Atlantic City as both land based and the online gaming industry have reported an uptick in revenues. New Jersey legislators have made attempts in the recent past to pass legislation that will allow two new casinos to open outside of Atlantic City in an effort to compete with the gaming industry in neighboring states but the legislation was shot down in a vote as New Jersey voted to keep gambling restricted to Atlantic City.
Casino operators in Atlantic City were concerned that setting up two new casinos outside of the city would cannibalize gaming revenues in the Garden State and put a further strain on the revenues of the existing casinos. Casino operators were able to breathe easier once they learned that the legislation fell through but are once again concerned now that Pennsylvania has made changes to its gaming laws in October which has resulted in the legalization of online gambling and the expansion of the land based gaming industry.
Pennsylvania Expansion  
Pennsylvania became the fourth state to approve online gambling and joined the likes of Nevada, New Jersey and Delaware. The amended gaming law also allows up to 10 new satellite casinos or mini casinos to be developed in Pennsylvania with restrictions. The new laws also permit casino style gaming to be set up at airports and truck stops in the state so that gamblers have multiple options and are not just restricted to casinos. Pennsylvania lawmakers are looking at raising an additional $200 million in gaming revenues each year to help fund the state budget.
Casino operators in Atlantic City are concerned that this new wave of expanded gambling in Pennsylvania could eat into their gaming revenue just as things in Atlantic City have started to change. Gaming firms are concerned that gamblers from New Jersey will cross the border and head over to Pennsylvania and spend their money out of state. This could dent gaming revenues in Atlantic City and put pressure on casinos to compete with the Pennsylvania's expanded gaming industry.
Pennsylvania Not A Threat
Fitch Ratings, the credit rating agency does not believe that Pennsylvania's expanded gaming industry will have a negative impact on Atlantic City casino revenues and Moody's has also downplayed Pennsylvania's gaming market impact on neighbouring states. There are a number of reasons why these firms believe that Pennsylvania will not have a major impact on gaming revenues in Atlantic City.
The first reason is while 10 satellite casinos are expected to be developed in Pennsylvania, there are restrictions imposed such as not being able to develop them in the suburbs of Philadelphia. The second reason is that Pennsylvania has imposed a different tax percentage on online gambling revenues and most noticeably is the fact that online slots revenue have a 54 percent tax rate.
This is significant because online slot revenues account for close to 70 percent of all iGaming revenue generated in New Jersey. The Garden State imposes a much lower tax of 17 percent on online gaming revenue making it a lot more attract for iGaming operators. Pennsylvania does have a population a lot bigger than New Jersey but the fact that online operators will have to shell out 54 percent in taxes on online slot revenue, makes it a lot less attractive for them to be queuing up to obtain an online gaming license in Pennsylvania.
PlayNJ.com analyst Steve Ruddock expects the amended gaming regulations in Pennsylvania to help boost revenues in New Jersey. In a statement, Ruddock said "After Pennsylvania's online casinos go live, a total of 26 million U.S. residents will have access to legal, regulated online gaming sites. That rising tide will positively affect every state where online gambling is legal."
Nevada, New Jersey and Delaware have recently entered into an interstate online gaming compact and Ruddock says that when Pennsylvania opens its online poker market in 2018, the U.S online gaming market could very well double.