Atlantic City Casinos Must Innovative To Benefit From Online Sports Betting Market
New Jersey was the state that fought the hardest to overturn the Professional and Amateur Sports Protection Act of 1992 which made sports betting illegal across the United States – barring a few exceptions. New Jersey fought to overturn the PASPA act for a number of years and finally…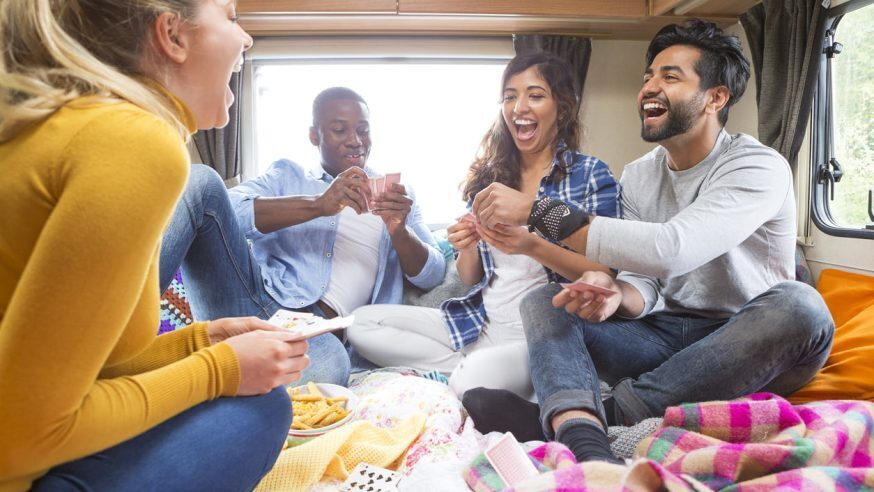 New Jersey was the state that fought the hardest to overturn the Professional and Amateur Sports Protection Act of 1992 which made sports betting illegal across the United States – barring a few exceptions. New Jersey fought to overturn the PASPA act for a number of years and finally succeeded in May 2018 when the Supreme Court repealed PASPA.
Legislators in the Garden State wasted no time in rolling out sports betting legislation and getting the industry up and running. The recorded sports betting revenue in the first two opening weeks was very positive as $16.4 million in sports betting wagers were recorded and this was done with only two sportsbooks being operational.
Online Sports Betting To Bring Bigger Windfall
There are a number of sports betting operators who are waiting for the New Jersey Division of Gaming Enforcement (NJDGE) to approve their sports betting license applications. These sportsbooks will launch online and land based sports betting operations which are expected to boost gaming revenues across New Jersey.
Some industry experts are predicting that online sports betting will do more than increase revenue for casino operators in New Jersey. Many believe that it will lead to more visitors coming to the resorts. Rummy Pandit is one such expert in the field. The executive director of the Lloyd D. Levenson Institute of Gaming, Hospitality, and Tourism at Stockton University feels that online sports betting will definitely attract additional visitors to the brick and mortar establishments.
He said that sports betting is a social event and that those who bet on sporting events like the overall experience that casino sportsbooks offer. Many sports bettors want to go to the casino sportsbooks to enjoy the atmosphere and take advantage of what the room has to offer such as food, beverages, and entertainment.
Former Atlantic City Casino Executive Disagrees
However, not all industry experts share the same optimistic views. Wayne Schaffel is a public relations consultant and he claims that sports betting is really a non-event. The former Atlantic City casino executive says that sports betting is responsible for the smallest percentage of bets and an even smaller percentage of profits in Las Vegas. He also points to the fact that every state will eventually have legalized sports betting which takes away any perceived advantage that Atlantic City would have.
In a statement, Schaffel  said "In fact, I could argue that it could be a negative because for a city where the average customer is still there less than 48 hours, it makes no sense to have someone sitting for six hours watching the World Cup, even if they do pay for a couple of drinks".
Schaffel isn't all doom and gloom on the subject of sports betting. He points to professional video gaming or esports as an area that sports betting could benefit Atlantic City. In this instance, Shaffel says that the winning bet would be for Atlantic City to sponsor and sign exclusive deals in order to establish a monopoly.
Atlantic City Must Be Innovative
 Atlantic City's casino industry has struggled over the last decade which resulted in the shutdown of 5 casinos. Things have picked up in the last 12 months and two new casinos have opened their doors to the public. The casino industry in the garden state has learned painful lessons over the last decade and they are putting that knowledge to good use.
Land based casino operators who were once concerned about online gambling cannibalizing their profits have now decided to leverage the online gambling industry to boost land based casino profits. One way they are doing this is by linking rewards that are earned on the online platforms to offerings at brick and mortar establishments in Atlantic City.
Casino operators will continue to innovative with their sportsbooks and once again link reward points to sports betting operators. By doing this, they encourage their online bettors to use their reward points to avail complimentary offerings at their brick and mortar establishments.
Rummy Pandit is in favor of such innovative as he sees the importance of connecting online sports betting to land-based reward plans. Doing this will go a long way in developing brand loyalty Pandit claims. Merging loyalty programs is an additional incentive to either attract sports bettors to the physical properties or keep them connected with the brand online.