Asian Properties Help Boost Las Vegas Sands Corp Revenue By 61 Percent In Second Quarter
Las Vegas Sands Corp recently announced its second quarter results and has witnessed a 61.9 percent increase in net income when compared to the same period in 2016. The company reported net income of $638 million in the second quarter and attributed the strong growth to the performance of its…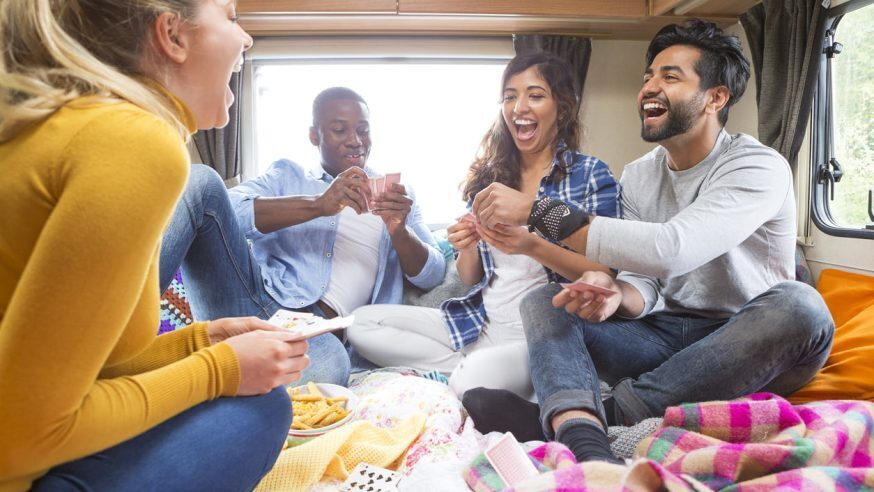 Las Vegas Sands Corp recently announced its second quarter results and has witnessed a 61.9 percent increase in net income when compared to the same period in 2016. The company reported net income of $638 million in the second quarter and attributed the strong growth to the performance of its Macau and Singapore properties.
Sands Corp overall net revenue was at $3.14 billion, a growth of 18.6 percent. The consolidated and adjusted property earnings before interest, taxation, depreciation and amortisation (EBITDA) rose to $1.21 billion, a year-on-year increase of around 26.5 percent. The EBITDA margin went up by 240 basis points and reached 38.5 percent.
In a statement to shareholders, Chairman Sheldon Adelson said "We are pleased to have delivered a strong set of financial results during the quarter, led by another quarter of growth in Macau and a record-setting performance in Singapore. Strong mass revenue growth, coupled with higher hotel occupancy and growth in the VIP segment all contributed to a 23-percent increase in our adjusted property EBITDA in Macau, which reached US$600 million in the quarter."
Macau: Mass Market Boosts Revenues
Sands China which operates properties in Asia stated that its total net revenues went up from $1.48 billion in the second quarter of 2016 to $1.82 billion in the second quarter of 2017, which was an increase of around 23 percent year-on-year. The net income for Sands China also rose from $237 million in the second quarter of 2016 to $326 million in the second quarter of 2017, an increase of 37.6 percent. The reason for the strong performance in Macau was because the mass market segment performed exceptionally well.
Macau's casino industry started to recover from August 2016 after suffering 27 months of consecutive decline in gross gaming revenue. The turnaround has continued in 2017 and Sands China has watched its premium mass segment increase by nearly 40 percent in the second quarter of this year, while mass gaming revenues increased by 22.5 percent.
Parisian Macao
Sands China launched its new Parisian Macao casino in September 2016 in the Cotai district and the casino has helped to boost Sands China net revenues. The new casino has focused on developing both gaming and non-gaming offerings and the strategy is paying good dividends. Sands China reported that the property was successfully attracting customers, enjoying good hotel room occupancy rates and average gaming rates. The Parisian Macau also registered the highest mass win per day in the second quarter of 2017 which stood at $2.44 million.
Sands China believes that the Parisian Macau will do even better in the coming months as the management look to make changes to the property's room inventory. The management wants to rearrange hotel room occupancy so that they pay more attention to the upper end of mass market gamblers. The restructured hotel room project should be completed before the end of 2018 and Sands China has allocated a budget of $1.05 billion where $500 million will be spent on maintenance and another $275 million for the refurbishment process.
Singapore: Marina Bay Sands
Singapore has only two casino resorts and one of them is Marina Bay Sands which is owned by the Las Vegas Sands Corp. The casino generated a 17.7 percent increase in revenue during the second quarter of 2017 when compared to the same period in 2016. The total revenue was $836 million and the adjusted EBITDA for the property was $492 million, an increase of around 37.8 percent when compared to the same period last year.
The company stated that the strong performance of Marina Bay Sands wasn't due to any innovative marketing programs but rather because the company focused on higher hold in VIP play, consistent mass gaming play and unique programming. The company focused on increasing its profitability in Singapore by introducing a number of new measures such as reducing commissions in the rolling segment.
Gaming analysts such as JP Morgan stated that they weren't very surprised with the results of Las Vegas Sands Corp and its performance in Asia given the fact that the VIP gaming market had started to recover and it was not surprising that the premium mass market had also responded favorably.