Asia Witnesses Surge In Illegal Sports Bets As 2018 FIFA World Cup Approaches
The 2018 FIFA World Cup is just few days away from launching in Russia and football fever across the world is at an all-time high. The FIFA World Cup is one of the most watched sporting events in the world and football fans and punters across the world will…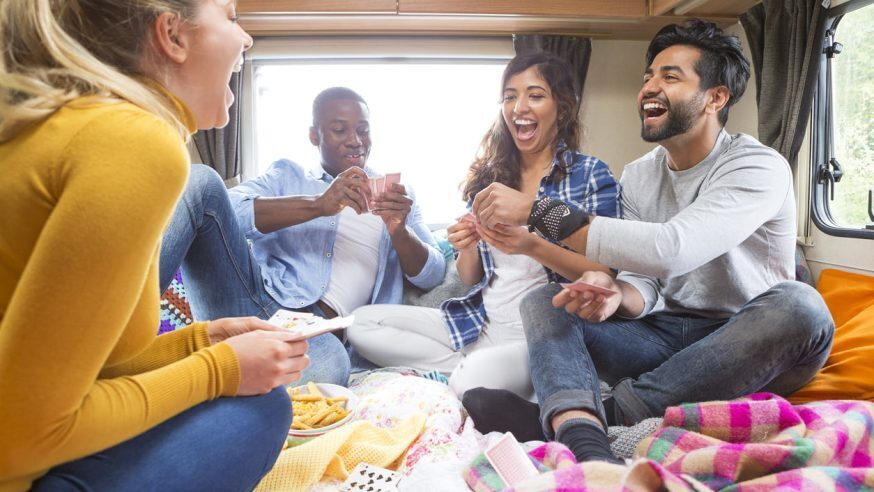 The 2018 FIFA World Cup is just few days away from launching in Russia and football fever across the world is at an all-time high. The FIFA World Cup is one of the most watched sporting events in the world and football fans and punters across the world will spend billions of dollars wagering on the 2018 FIFA World Cup.
Illegal Sports Betting vs. Legalized Sports Betting
The FIFA World Cup takes place every four years and sports books around the world always witness a surge in betting activity as this mega-tournament runs its course. This time around it is no different and as always there is concern that the illegal sports betting market will take a bigger share of the pie when compared to legalized sports books.
Punters tend to favour unlicensed sports betting operators because they offer better odds and have operations in countries where sports betting is banned. They also break the law and launch operations in legalized sports betting markets even though they don't have a license to do so.
These unlicensed operators have troubled both the authorities and licensed sports books as they end up capturing a significant portion of the sports betting revenue in the region. As a result, licensed sports book operators lose out on revenue and in turn the government fails to collect gaming taxes on this lost revenue.
Illegal Sports Betting Market Thrives In Asia
The Asian continent has seen a surge in unlicensed sports betting operators in the lead up to the FIFA World Cup. These illegal sports books are using sophisticated technology and relying on cryptocurrencies to go under the radar and hoodwink the authorities. Countries like Malaysia and Thailand have a huge football fan base and since sports betting is banned in these countries, illegal sports betting operators are eager to take advantage of an untapped market.
Hong Kong and South Korea have licensed sports betting but that hasn't stopped unlicensed operators from launching their operations as they are confident that they can lure away punters from legalized sports betting websites to their unlicensed sports books as the payouts are more attractive and taxes are not collected.
The Hong Kong Jockey Club is a licensed operator which runs horse racing and sports betting services in the region. The Club has done some research on the illegal sports betting market and estimates that it will generate over the course of 2018, the following numbers. Hong Kong will see illegal sports betting revenue reach $68 billion, South Korea will reach $79 billion and Singapore will see $6.5 billion in illegal sports betting revenue.
In a statement, Martin Purbrick, director of security and integrity at the Club said "There is a need to develop and execute a sustainable enforcement strategy for a lasting impact against illegal betting and related transnational organized crime."
Asian Authorities Turning Up The Heat
The Transparency International and the Asian Racing Federation estimates that the global illegal sports betting industry generates around $500 billion in betting volumes per annum and Asia accounts for nearly 80 percent of this revenue. Those numbers are staggering and the authorities across Asian countries are targeting these unlicensed operators in an effort to curb illegal gambling and send a strong message to the underground betting market.
Asian authorities are aware that unlicensed operators are setting up shop in time for the FIFA World Cup which runs from 14 June to 15 July. Hong Kong is expected to lose out on $750 million in illegal sports betting revenue from the World Cup. The authorities have information that most of these offshore betting sites have obtained a license in the Philippines but do not have the approval to offer sports betting in most of the other Asian countries.
PAGCOR, the gaming regulator in the Philippines is aware that most of these offshore operators who have been given licenses are breaking the law by offering sports betting services in other Asian countries. PAGCOR has confirmed that it is collaborating with the authorities in a number of Asian countries to crackdown on illegal sports betting operators.
During the 2014 FIFA World Cup, a six week operation was carried out across Hong Kong, China, Macau, Singapore, Vietnam and Malaysia which resulted in a number of arrests and the closure of multiple websites who have allegedly processed bets of over $2.2 billion.