Aria Casino Removes 'The Ivey Room' Tag in "Rebranding" Move
A recent "rebranding" move by the Aria Casino in Las Vegas will result in the iconic 'Ivey Room' tag being discarded. The move is most likely a result of the damaged reputation that poker hall of famer Phil Ivey has suffered during the last few years over lawsuits filed against…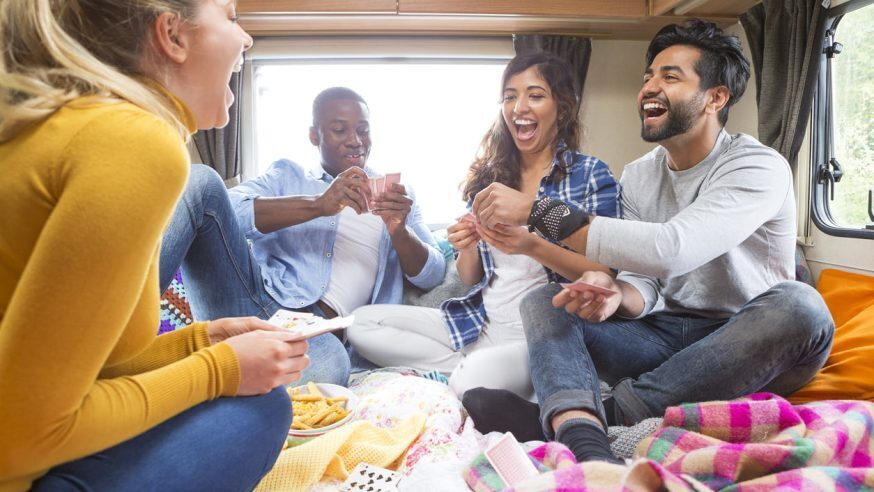 A recent "rebranding" move by the Aria Casino in Las Vegas will result in the iconic 'Ivey Room' tag being discarded. The move is most likely a result of the damaged reputation that poker hall of famer Phil Ivey has suffered during the last few years over lawsuits filed against him in the USA and the UK over cheating the house by using the controversial edge sorting techniques.
Phil Ivey and his gambling partner Cheung Yin Sun amassed millions in winnings by playing baccarat and using the edge sorting technique at the Borgata Casino in Atlantic City and Genting's Crockfords Casino in London, England.
MGM Resorts owns the Borgata Casino and also owns 50 percent of the Aria Casino.
Ivey Room Will Now Be Called "Table 1"
"The Ivey Room" tag has now been removed from the high-stakes section of the Las Vegas casino and has been replaced with "Table 1". The renaming was done on Wednesday by the casino staff, with Aria Director of Poker Operations Sean McCormack saying it's time for a change.
McCormack said since several players have been referring to the room as "Table 1", so they've finally decided to give it a new name, as suggested by poker host Elayne Teitelbaum.
Despite Aria management not linking their latest rebranding move to Ivey's baccarat troubles, everyone in the world of poker can tell that the casino no longer wants to be associated with the American poker pro.
The poker industry in Las Vegas hasn't been faring well in recent years, with several poker rooms terminating their operations. While Phil Ivey has lost his poker mojo in recent years, The Ivey Room was still a top choice for gambling tourists who visited the Strip, particularly during the World Series of Poker season.
Baccarat Legal Battles
Ivey's name was taken down from one of Aria's exclusive high-stakes rooms more than two weeks after the Borgata Casino was granted the go-ahead by a federal court to cease Ivey's assets in Nevada. The casino is eager to recover the $10.1 million in winnings which Ivey and his edge-sorting partner Sun scooped in 2012.
In 2013, Ivey sued the Crockfords Club in the UK for withholding his 2012 baccarat winnings which amounted to £7.8 million. Ivey claimed the casino knew all along that he and Sun were using the edge-sorting technique. However, in 2017, Ivey lost his UK Supreme Court appeal, with five judges ruling in favor of Crockfords. The 10-time WSOP bracelet winner took a step back from playing at major poker tournaments after he lost his court cases filed against him by the Borgata and Crocfords.
Ivey Room Gone, Bobby's Room Remains
MGM Resorts has another special poker room called 'Bobby's Room' at the Bellagio Casino. Bobby's Room is named after ex-MGM executive and WSOP champ Bobby Baldwin. Late last year, Baldwin cut ties with the entertainment giant for undisclosed reasons. But despite that surprising development, "Bobby's Room" has never been removed from Bellagio and is still one of the in-demand rooms in Las Vegas.
Now that Aria Casino has officially dropped the Ivey Room name tag, it is safe to say that the casino is cutting all ties to the poker hall of famer who was very happy back in 2010 when his name was used to highlight this high stakes poker room at the Aria.
Damaged Reputation
Ivey has always claimed that he is innocent and that edge sorting is not cheating but a hard to develop skill. The poker hall of famer has made news in the last few years for all the wrong reasons and would not like his poker career to end on a sour note.
The rebranding of the Ivey Room could suggest that Ivey's poker greatness has faded away for all the wrong reasons. Ivey has not made any comment on the renaming of "Table 1" at the Aria but one can assume that it is another blow for the poker pro. He has not had a lot of success at the poker tables in recent times and this has further hurt his reputation. It remains to be seen whether Ivey can manage to return to the poker limelight and have a second chance at poker greatness.